M4S019: On Prepping with Glen Tate and Shelby Gallagher
Podcast: Play in new window | Download
On Prepping, How Can Preppers Lose Society's Stigma?
Ongoing disasters and violence such as the hurricanes, violence, etc. show the need for people to always work on prepping.
More and more positive prepper spin in the media may slowly bring prepping into a less negative light. Series like Alone and others are showing people the preparedness is needed.
Ultimately, you shouldn't care what people think about you taking care of you and your family.
How Can People Overcome Normalcy Bias?
First, normalcy bias is a big and dangerous problem.
People don't want to think things can be different or bad.
Some people choose not to deal with change and bad situations. Their brains will shut down and not recognize things that may impact them.
Unfortunately, we all have normalcy. The issue is how much bias and how we deal with it.
Normalcy bias in others can be overcome by establishing credibility with small predictions.
People naturally gravitate towards people who make solid predictions.
Spend effort to persuade family, but don't worry too much about others.
If family members are against prepping, just do it. It's for the good of the entire family.
Working with Other Preppers
No one knows everything. So, we'll all need to rely on others.People need to rely on and trust others.
People need to rely on and trust others.
They also need to establish relationships and build communities of like-minded people.
What do Women Need to do to be Better Prepared
In our world, many women are single mothers and have a tough time.
When times get tough, single women will need to be able to provide for themselves and their families.
Women who don't have historically been taken advantage of.
Don't let that be you. Help women in the community improve.
Lastly, never forget, you're just one prep away.
If you have any other thoughts or questions on prepping, please leave a comment.
Stay safe, secure and prepared,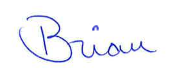 Additional Information and Resources:
Shelby Gallagher Facebook Page