7 Benefits of Waterproof Footwear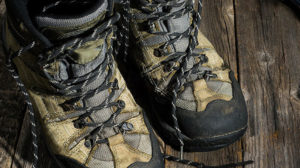 7 Benefits of Waterproof Footwear for Disastrous Situations
By Chris Jones | KeepDryFeet.com
When you're in a disaster situation, you've got a lot to think about. You're assessing the situation, you're reacting to it, and you're grabbing the right gear. The last thing that you want to be putting a lot of thought into is your footwear. You want to have the appropriate footwear close-by so that you don't even have to think twice when you go into response mode.
While there isn't any one type of footwear that is going to serve the purpose for every kind of disaster response, there are some general guidelines to think about when prepping your footwear. Many disastrous situations involve water: flooding, tornadoes, hurricanes, severe thunderstorms, and snowstorms. That means having waterproof footwear is extremely important.
Here are 7 Benefits of Waterproof Footwear for Disastrous Situations:
1. Keeping Your Feet Warm and Dry
This is the most obvious reason to have waterproof footwear.  Think about it – when you're dealing with extreme conditions, you don't want to waste your time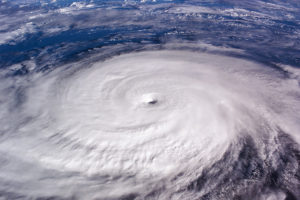 dealing with wet, cold, and uncomfortable feet.
Also, depending on how long your feet stay wet, you could run the risk of certain health conditions like trench foot, which can cause feet to become cold, numb, swollen, painful, and discolored. Trench foot doesn't develop in just freezing temperatures. It's caused by prolonged exposure to wet, cold conditions, and even as little as less than a day of exposure to damp conditions can cause it. Although trench foot is fully treatable, preventing it in the first place by wearing waterproof footwear is a much better and more comfortable option.
2. Cleanliness and Hygiene
Floodwater is dirty. I mean, really dirty. And if you're walking through significant amounts of flood water, you're running the risk of exposing yourself to all sorts of contaminants, like hazardous or toxic substances, pesticides, animal waste, raw sewage, chemicals, and high bacterial counts. According to the United States Environmental Protection Agency (EPA), exposure to contaminated floodwater is linked to health issues like intestinal problems, upset stomach, headache, and flu symptoms.
So, one of the best ways to minimize exposure to potentially contaminated floodwater is to wear waterproof footwear and avoid your skin touching the floodwater as much as possible.
3. Walking Through Debris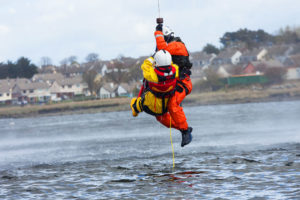 Containments aren't the only risks in floodwater. Depending on how deep it is, who knows what kind of debris and other hazards are hidden beneath the surface. Strong winds and surging floodwaters can cause all sorts of items to be uprooted and cause potential hazards, and even the seemingly smallest piece of garbage could cause an injury.  The last thing you want to do is wear sandals or even sneakers when walking through floodwater. Sturdy, waterproof footwear will provide much more protection from debris. You might even consider steel-toed safety boots, which provide an added degree of safety when walking through debris.
4. Slip Resistance and Traction
Even when you can see where you're walking, water, snow, and ice can all cause slippery conditions for walking. And often during a disastrous situation, you're not paying attention to directly what's in front of your feet – you're busy reacting to all the commotion and activity around you. You want to do as much as possible to avoid slipping and falling and injuring yourself during a disastrous situation. Waterproof footwear often has rubber or strong grips to provide solid slip resistance, traction, and a more secure grip, which helps when walking on slippery or uneven surfaces.
5. Resistance to Chemicals and Solvents
Water isn't the only liquid that you need to worry about during a disaster. Chemicals, fuels, or other solvents that are usually stored safely could be disrupted by floodwaters, extremely high winds, or debris caused by high winds. I'm not saying that the right pair of boots is going to protect you from all the potential chemical spills that could occur, but many rubber boots do provide a high degree of resistance to chemicals and other solvents. You might want to consider having a pair of rubber boots in your emergency preparedness kit so that you can react appropriately when certain types of disasters strike.
6. Antistatic and Shock Protection
Downed power lines are often the result of many extreme weather conditions, and can cause a serious threat. While you should never approach or touch a downed power line, in some disastrous situations, you may find yourself needing to move around a downed power line. Safety guidelines for moving around downed power lines include keeping your feet close together and shuffling away from the downed power line without picking up your feet. In addition to being waterproof, many safety types of rubber safety boots are antistatic, which means they will help avoid an electrostatic charge and minimize the risk of electric shocks.
7. Comfort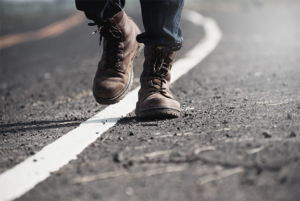 Again, this might seem obvious. If you're in the middle of a flood or other extreme water weather condition, having dry feet is going to make a huge difference while you're responding to the disastrous situation. Many types of waterproof footwear are shock absorbing and lightweight, which is extremely important considering you might be on your feet for hours at a time. Don't think of just rubber boots here – many types of work or hiking boots can offer waterproof protection while also providing shock absorption and ankle support.
In addition to waterproof footwear, you will want to consider appropriate types of socks or liners to wear as well. Your feet don't always get wet just from the water they're exposed to on the outside – when you're wearing the same pair of shoes for hours at a time, your feet are inevitably going to sweat and get wet. Wearing moisture-wicking socks, and changing them often, will help keep your feet dry inside your footwear.
And many footwear liners also add to your comfort by providing moisture-wicking properties and extra shock absorption.
As I've mentioned, there is no one magic type of footwear that is going to be appropriate for all emergency situations. Just as each disaster is unique, so too is the specific gear that you're going to require. The best response is to have a number of waterproof footwear options in your emergency kit so that you can respond appropriately when any type of disaster strikes.
Lastly…
Never forget, you're just one prep away.
If you have any other thoughts or questions about the 7 Benefits of Waterproof Footwear for Disastrous Situations, please leave a comment below.
Stay safe, secure and prepared,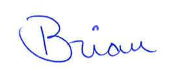 Thanks for Reading This Post!
To carry on the discussion and ask questions:
Leave a note in the comments below.
Leave a voice message by clicking on the "Record a Voice Message" tab over on the right side of your screen.
To help out Mind4Survival:
Subscribe on iTunes or through your preferred podcasting app.
Leave an honest rating or review on iTunes. They help and make a difference.
Like the Mind4Survival Facebook page.
About the Author ~ Chris Jones:
With over 20 years in the construction industry and an avid outdoors enthusiast, Chris personally knows the importance of protecting your feet from the elements. His site, keepdryfeet.com, is a one-stop blog for everything you'll ever need to know about how to keep your feet warm and dry, for whatever outdoor situation you're in.
Additional Information & Resources:
Time.com: Here's How Dirty Flood Water Really Is