Episode 61: Dog Facts 101 for Preppers with Jason Johnson
Podcast: Play in new window | Download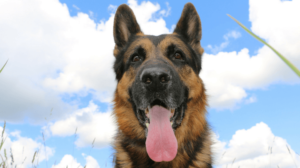 Do you know dog facts 101 for preppers who want to include dogs in their prepping plan? Have you ever thought about all of the preparedness stuff that you buy, store away for an emergency, then hardly ever touch again?
If you're like most of us, we have shelves, closets, garages, or even more stuffed full of the preparedness stuff we gather that usually sits around collecting dust. It's all great if you need it, but how many times has that been truly necessary? Well, there's one preparedness item that has multiple uses, can be a lot of fun, and doesn't sit around collecting dust.
So, you may be wondering what I'm talking about. Well, I'm talking about dogs. Dogs can fill many areas of a preparedness plan from security, to detection, to helping pick up people spirits. Since we're talking about dogs, I asked one of our former guests, Jason Johnson, of Project K9 Hero and who was on episode 26 talking about Dog Adoption, which you can find at Mind4Survival.com/26, to come back on the show to give us all some dog training pointers. Jason, you may recall is a long time, highly certified and experienced working dog handler and trainer, who will fill you in on his background and all of the latest and greatest with himself and Project K9 Hero.
Overview
So, in this episode, Jason is going to give us some tips on:
What type of breeds may be better suited to the preparedness mindset and lifestyle?
How to care for dogs during a disaster and other long-term scenarios.

How to determine how much food and water are needed each.
What to keep an eye for overexertion
What are some common injuries and how can they be preventers

Certain signs that your dog sends you to tell you something is wrong.

Sick – there's danger – Something has happened to someone.

How to train a dog to be off leash and not run away
How to train a dog to NOT bark.
Now, before we get going, it's important to understand that when you consider adding a dog to your family, you need to consider the dogs need both now, and in a disaster scenario. Therefore, you have to plan for your dog's needs in addition to your own. Don't be one of the people who evacuate, bugs out, or whatever and leaves their dog tied up in the yard to face the disaster head-on. If you're one of those people, first know you suck and next please turn off this podcast, go seek help, or tie a pork chop to your neck and toss yourself into a cage full of mean, wild and aggressive dogs and see how that works out for you.
Lastly…
Never forget, you're just one prep away.
If you have any other thoughts or questions about dog facts 101 for preppers, please leave a comment below.
Stay safe, secure and prepared,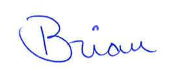 Thanks for Listening to This Episode on Dog Facts 101 for Preppers.
To carry on the discussion and ask questions:
To help out Mind4Survival: