M4S011: Firearms Training with Mike Green
Podcast: Play in new window | Download
The number one fundamental of firearms training is to master the basics.
While this episode speaks specifically to firearms training, many of these fundamentals apply across the entire spectrum of preparedness training.
So take these tools, make them your own and use them to improve your resiliency.
Say No Overconfidence
Don't be overconfident in your skills. Be realistic and honest with yourself and your capabilities.  Once you have an accurate view of your abilities, train to that and improve from there.
Focus on the Basics
Focus on the basics of whatever you are doing. Focusing on the basics isn't sexy, but it is essential. Don't bypass the basics.
Embrace the basics, and in a short amount of time, your skill level could drastically improve.
Even if you are experienced, you can always find something to help yourself improve.
Self-Evaluation
Perform an honest self-evaluation on yourself and your ability.
Standards
Training to accepted standards provides you with both a goal and a benchmark to measure yourself and your progress.
Research accepted standards for whatever skill it is that you are trying to master. Once you have the standards, work to meet and then exceed them.
When working on your shooting skills, some accepted standards are Hackathorn, Vickers, and International Defense Pistol Association (IDPA).
Competition
Competition helps drive you to improve. Competing against others is fun, adds stress, increases motivation and allows you to see how you stack up to others.
You don't need to be a ninja to be good at something. Setting goals, being focused and disciplined will help make you as good, if not better than the supposed ninjas.
How to Get Started Training
One of the most challenging steps to starting training is going out and doing it. Don't forget, stay motivated and dedicated!
Locate Training Sources
Use any of the search engines, forums, blogs, etc., to do your initial search for an instructor, course, school, etc.
Research the Instructor, Course, and School
Research the background of whatever school you are going to, or instructor you are taking the course from.
Identify and compare the:
Background
Skill level
Does he/she compete
Years in business
Years teaching
Does he/she compete
Online reviews and testimonials
Instructor's backgrounds are based upon the totality of their background and experience. So, when researching instructors, make sure you take that into account.
Free Training!
Participating in competitions will help improve your skills.
When competing, other competitors will help teach and train you for free. They will provide pointers, instant feedback, and a support network.
Basic Mindset Ideas for Successful Training
As mentioned before, focus on and master the basics.
Don't outpace your mindset and ability. Be realistic in your personal views and overall expectations.
How to Improve When Training Solo
Learn the foundation of whatever skill you are working on. Ask other people. Find advice on the Internet and in books.
Practice the skills on your own.
Dry-Fire
For shooting, conduct regular dry-fire. It will make a world of difference in your ability down the road.
The more repetitions, the better.
Steve Anderson's book on dry-firing, Refinement and Repetition: Dry-Firing Drills for Dramatic Improvement, is an excellent resource for dry-firing!
Use a shooting Pro Timer to increase your training intensity and challenge your speed and ability. A pro timer will also help you keep track of your progress.
Don't wait to start training. The sooner you start, the sooner you'll improve.
Understand your ability and skill level. Train to provide a realistic challenge appropriate to that level.
Resist the urge to go too fast.
Learn the basics. The basics are the foundation to all the more difficult skills you'll use later. Learn them now so that you can progress faster.
Don't Focus on Stuff
Good gear does not make you good. Being good makes you good.
Focus less on gear and more on skill and training. Doing so will make you good.
Most people don't outpace the basic gear, therefore don't need to spend money on advanced gear.
Concealed Carry Weapons
Consider concealed carry insurance to protect your freedom and property. Even though you may be personally justified in your actions, you could lose in criminal and civil court.
Consider purchasing concealed carry insurance:
How to Choose a Firearm?
Try Before You Buy!
Check with your local firearms ranges. See if they have rental guns available. Test out some different ones before you buy.
Wheel Guns May Not be Wheel Good
Don't jump in and buy a revolver. Revolvers are not necessarily easy to shoot. Plus, when a revolver has a failure, it is usually catastrophic.
Glocks and others are easier to shoot, maintain and buy inexpensive parts for.
Lastly...
Never forget, you're just one prep away.
If you have any other thoughts or questions about firearms training, please leave a comment below.
Stay safe, secure and prepared,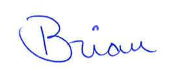 Thanks for Listening to This Episode!
To carry on the discussion and ask questions:
Leave a note in the comments below.
Leave a voice message by clicking on the "Record a Voice Message" tab over on the right side of your screen.
To help out Mind4Survival:
Subscribe on iTunes or through your preferred podcasting app.
Leave an honest rating or review on iTunes. They help and make a difference.
Like my Facebook page.
Additional Information & Resources: