M4S 092: Interpersonal Relationships and Preparedness
Podcast: Play in new window | Download
In this episode on
Preparedness and Interpersonal Relationships:
I discuss how everyone, regardless of background, brings a unique perspective to the world around us. Sometimes it's our unique perspective that may save the day for everyone. That's because we all bring something special to the table at certain times.
After all, that's what situational awareness is largely about, right? How do we, based upon our unique perspective, interpret the world around us? It's because of our unique perspectives that diversity of mindset, tempered with mental flexibility and adaptability, provides everyone with the opportunity to rise to the challenge. Even better, is that someone often does.
What that means is that it's not the best looking, the most popular, or even the smartest who is guaranteed to rise to the occasion. While one of those types of people may rise to the top, it's quite often others who save the day.
The people who save the day are the people most able to use their past experiences, the more the better, to arrive at an understanding of the present. Sure, people with my background may be able to plan and strategize for security, disasters, and so on. However, in the middle of winter when the roof begins leaking, who is more important; the tactical knuckledragger, or the person who knows how to fix a leaky roof.
In the end, in our own way, we all bring something to the table when it comes to overcoming the struggles we all face.
Before I wrap this up, I want to mention that I feel that the current coronavirus situation is a good reminder for everyone about the fragile nature of life. And whether it's because of a major disaster, or a micro disaster, it's important to let those most important to us know how we feel.
After all, if we don't take the time to be open and honest with those we hold most dear, we may never get that time.
Lastly…
Never forget, you're just one prep away.
If you have any other thoughts or questions about preparedness and interpersonal relationships, please leave a comment below.
Stay safe, secure and prepared,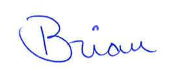 Thanks for reading this post about your
Preparedness and Interpersonal Relationships

.
To carry on the discussion and ask questions:
To help out Mind4Survival: