M4S003: Emotional Self-Care with Gina Cavallaro
Podcast: Play in new window | Download
Prepare Your Mind
We prepare for stressful situations by planning logistically, strategically and tactically. We buy long term storage food and plan routes to safety.
But, how often do we train and prepare our mind?
Don't Forget
Emotional Self-Care (ESC) is an often forgotten and neglected tool for your brain.
What is Emotional Self-Care
It helps your brain determine how to deal with a traumatic event should it happen. This is important in high threat areas such as war zones, and for those exposed to stressful situations such as public safety personnel, victims of accidents and crime, etc.
ESC requires making a personal evaluation of what your psychological makeup is as part of being prepared.
This helps determine what you do in the moment and how you cope with it afterward.
It is critical to keep yourself healthy inside and out so that you can mentally deal with both short and long-term traumatic and stressful situations.
Prepare in Advance to Deal with Difficult Emotional Situations
We can't prevent traumatic experiences. So, we need to prepare for them in advance.
Preparing in advance includes learning what's in you and your ability to deal with harsh incidents will improve.
Think it Through
We prepare by thinking through possible situations in advance.  Consider what a car accident might be like, or a robbery.
If in a long-term event, think about what the different scenarios you may encounter might look like. Think about what could happen and how you'd deal with it.
Tactical Breathing
Tactical Breathing helps calm you down when you're caught up in a difficult moment.  Learn tactical breathing techniques HERE.
Other Coping Tools and Resources
Talk about it with friends or family
Meditation
Yoga
Spirituality
Get to Acting
Role play through possible traumatic situations with friends or family.
Conduct Research
Ask others about their experiences. See what people who have been through similar experiences write.
Lastly...
Never forget, you're just one prep away.
If you have any other thoughts or questions about emotional self-care, please leave a comment below.
Stay safe, secure and prepared,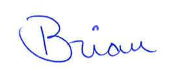 Thanks for Listening to This Episode!
To carry on the discussion and ask questions:
Leave a note in the comments below.
Leave a voice message by clicking on the "Record a Voice Message" tab over on the right side of your screen.
To help out Mind4Survival:
Subscribe on iTunes or through your preferred podcasting app.
Leave an honest rating or review on iTunes. They help and make a difference.
Like my Facebook page.
Additional Information and Resources:
Amazon - Sniper: American Single-Shot Warriors in Iraq and Afghanistan