M4S016: The Preparedness Life with Rick Austin
Podcast: Play in new window | Download
How to Achieve a Preparedness Life
The preparedness life entails more than just buying stuff.
Must know how and why to use the things you buy.
People need to use what they buy:
Learn how to cook the food you want to eat.
Know how to start a fire.
Learn what works and doesn't work.
Figure out what you need and don't need.
Knowledge is the most important aspect of prepping. Gain experience from free sources, such as YouTube, downloadable PDFs, etc.
The more you incorporate prepping into your daily life, the more prepared you'll be.
In this episode on The Preparedness Life
Prepping History
Convincing Others to be Prepared
How to Succeed for Beginning Preppers
How to Succeed for Experienced Preppers
Knowledge is Power in the Preparedness Life
Knowledge is Power in the Preparedness Life
Biggest Prepping Mistakes
How to Get the Most Out of Your Efforts
What is now called prepping, used to be a way of life for everyone. That "used to be" was not that long ago in our history.
If you didn't prepare, you died.
It wasn't until relatively recent times that the media put a negative spin on prepping.
Many people now suffer from normalcy bias.
Normalcy bias is when people believe that something usually doesn't happen, so there is no need to prepare for it. "The odds of 'X' happening are slim to none, so why take the time to prepare for it."
Normalcy bias is proven wrong, over and over throughout history. Just ask the dinosaurs.
Prepping is at the point where people need to think outside the box and independent of mainstream media. The world and potential for problems are expanding.
Convincing Others to be Prepared
Discuss with neighbors by focusing on the more common problems faced by the community. Focus on things like fires, burglary, etc.
Join, or start a neighborhood watch. Don't try to get everyone to dive into the deep end. They need to come to the realization of preparedness on their own.
Focus on the basics.
Avoid being overwhelming. Don't let your spirit and concern for preparedness drive people away.
Not everyone understands the potential for problems like you do.
How to Succeed for Beginning Preppers
Start with the basics.
Follow the rule of 3's. You can live:
3 minutes without air.
3 hours without shelter.
3 days without water.
3 weeks without food.
Once you've taken care of the Rule of 3's, start adding to it and your capability over time.
How to Succeed for Experienced Preppers
Avoid normalcy bias by understanding that it can happen to you.
Make time to address your preparedness needs.
Understand that failing to prepare can be life or death in a deteriorating situation.
Build in small increments over time.
Become as self-sufficient as possible.
Be analytical towards your preparedness. Doing so will increase both your readiness and return on investment (ROI).
Get out of debt.
Knowledge is Power in the Preparedness Life
Biggest Prepping Mistakes
Focusing on sexy stuff and not on things that truly matter. For example, building a fully stocked armory and not putting away any food.
Not learning how to use what you buy. Find out how to use it.
Not practicing with your gear.
How to Get the Most Out of Your Efforts
The preparedness life requires that you prepare for the worst.
Use items that have multiple uses.
Think about ROI and get the best return on your investment.
This is more than just money related. It also includes getting a good return on your time and effort.
Try to plan on what gives you the biggest bang for your buck.
Think about what gets you the most for the least?
Prepper Camp
Prepper Camp is an annual event located at Orchard Lake Campground in Saluda, NC.  Saluda is near Asheville, NC.
Prepper Camp is a prepper event, created by preppers, for preppers.
Buy tickets early for next year's Prepper Camp, as it's a sellout every year.
While at Prepper Camp, you'll be able to attend over 64 classes each day. The classes cover the entire spectrum of prepping.
Lastly...
Never forget, you're just one prep away.
If you have any other thoughts or questions about the preparedness life, please leave a comment below.
Stay safe, secure and prepared,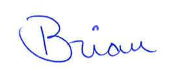 Thanks for Listening to This Episode!
To carry on the discussion and ask questions:
Leave a note in the comments below.
Leave a voice message by clicking on the "Record a Voice Message" tab over on the right side of your screen.
To help out Mind4Survival:
Subscribe on iTunes or through your preferred podcasting app.
Leave an honest rating or review on iTunes. They help and make a difference.
Like my Facebook page.
Additional Information & Resources:
Rick's Website: Secret Garden of Survival
Rick's Wife's Website: Survivor Jane
Amazon: Secret Garden of Survival Book
Amazon: Secret Greenhouse of Survival