M4S039: Preparedness Savings
Podcast: Play in new window | Download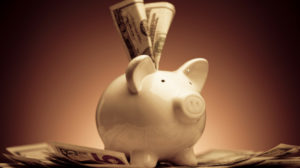 Preparedness savings should be an essential aspect of everyone's life. However, where real preppers are involved, preparedness savings is critical. Without a mind towards savings and stretching dollars, preppers can end up in a preparedness bind. 
That preparedness savings bind is one where a person knows they need to prepare, but doesn't have the finances to do it. As preppers, we all know that prepping requires money. Sometimes we can be frugal and squeeze every preparedness dollar for all it's worth. However, at other times it may feel like we're the ones squeezed. 
After all, we desire to be prepared and not being able to do so, thanks to money or time, which creates a giant hurdle for us. Unless we can leap that hurdle, we may just find ourselves unprepared when the time comes. Therefore, it's crucial that you listen to this podcast, with Ryan Mitchell of TheTinyLife.com and learn some helpful techniques to prepare for disaster while on a budget. You may not want to live in a tiny house like Ryan, but you'll want to hear what he has to say about preparedness savings and how to make your money go farther. 
So what are you waiting for!? Get on over to the podcast and listen up. 
Lastly...
Never forget, you're just one prep away.
If you have any other thoughts or questions about preparedness savings, please leave a comment below.
Stay safe, secure and prepared,
Thanks for Listening to This Episode!
To carry on the discussion and ask questions:
Leave a note in the comments below.
Leave a voice message by clicking on the "Record a Voice Message" tab over on the right side of your screen.
To help out Mind4Survival: