M4S 021: Prepping on a Budget Means Focusing on the Basics
Podcast: Play in new window | Download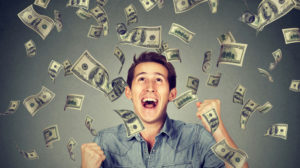 Why is prepping on a budget important? Prepping on a budget is crucial because it helps you focus on the basics.
By correctly setting up your preparedness budget, you are better able to focus on prepping needs. This will help you become better prepared with attention paid to water, shelter, food, security, etc.
When you address the basics, you cover the majority of your prepping needs.
Ultimately, successfully prepping on a budget doesn't require a lot of money. It just needs you to use your money wisely.
What is the First Step to Prepping on a Budget?
As with most things, the first step to prepping on a budget is to analyze your situation. Then, with the analysis complete, form a plan.
Planning in this case, simply put, is figuring out your preparedness budget.
Once you figure out your budget, the next step is to stick to it.
What Items are Most Important when Prepping on a Budget?
The most important concept is to focus on the basics, such as water, food, shelter, etc.
Next, figure out your needs and look for low-cost options. Low-cost options can often save you a great deal of money.
By focusing on low-cost options, you will be able to satisfy your prepping needs. With your needs met, you can then fine-tune and improve your preps as time and money permit.
Look for options that give you the biggest bang for your prepping buck. Options such as multiuse items, etc., are things that give you a big hit.
Next, find efficiencies in your prepping needs. Efficiencies may include items that you already have on hand.
Using something you have is often better than paying for additional preps,
Remember to focus on your needs, rather than your wants.
Where Should Prepping Fall into a Person's Priorities?
First, you need to make sure that your everyday needs are taken care of. Prepping is essential, but you need to pay your rent, etc., first.
Once you have life's needs taken care of, you can then focus on your preps or other important aspects of your life.
When focusing on prepping, it's important to look at the basics and build from there.
Set your priorities and work towards them.
How Should Money be Spent When Prepping on a Budget?
As mentioned so many times, focus on the basics.
With the basics down, take a look at effective, less expensive alternatives. When you do, avoid name brands.
Coupons
Coupon shopping doesn't necessarily save you money.
When coupon shopping, make sure that any name brands you may be tempted to buy are actually cheaper than the alternatives.
Grow Your Own
Rather than buying all of your food, try growing some of it.
Growing food, even a little, allows you to supplement your meals. That translates into saving money.
"Just get out of the mindset that prepping is about money. It's about being creative and being smart with the money that you have." ~Jane Austin
Bulk Food Storage and Prepping on a Budget
Purchasing bulk food can save money.
Breaking down large quantities into smaller, more user-friendly sizes helps.
It helps keep your food fresh longer.
It also helps keep any unwelcome visitors, such as bugs from ruining your entire bulk of the food.
Final Thoughts
Prepping is about planning ahead. That includes prepping on a budget.
Always assess your situation and plan ahead.
Don't forget to look for cheap or free alternatives.
Remember to always plan your work and work your plan.
Lastly...
Never forget, you're just one prep away.
If you have any other thoughts or questions about prepping on a budget, please leave a comment below.
Stay safe, secure and prepared,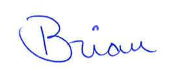 Thanks for Listening to This Episode!
To carry on the discussion and ask questions:
Leave a note in the comments below.
Leave a voice message by clicking on the "Record a Voice Message" tab over on the right side of your screen.
To help out Mind4Survival:
Subscribe on iTunes or through your preferred podcasting app.
Leave an honest rating or review on iTunes. They help and make a difference.
Like my Facebook page.
Additional Information and Resources: