M4S047: Self Defense Legal Information with Suzanne Sherman
Podcast: Play in new window | Download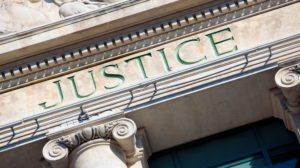 Hi there Mind4Survival survivors, thanks for checking out this week's episode about self defense legal information with Suzanne Sherman.
Many of us talk about defending ourselves with firearms. However, do you know the laws involved and what the repercussions may be? If you're like me, we don't know enough when it comes to self defense legal information.
Suzanne Sherman!
Fortunately for all of us wannabe legal experts, we have Suzanne Sherman on today who is going to educate us on many of the legal aspects involved with personal defense, especially when it comes to firearms. Not only does Suzanne know her legal stuff, but she is also the host of the Wasatch Report, a political talk show and a founder of the Cerebrus Radio Network, so make sure you check her out there as well.
For those of you who follow her online, you already know she is a wealth of knowledge in this area. Not only does she bring a preparedness mindset to the conversation, but she brings years of experience as an attorney to help us understand the legal constraints that may be involved with self-defense.
What's This Episode About?
In this episode, we're going to cover a wide array of topics that every prepper should consider when planning for their personal and home defense.
Seek Out Your Own Legal Advice
Now, it's important for everyone to know, that the laws regarding firearms, personal defense, and self defense legal information vary from town to town and state to state. So, if you want to know what applies to your area, you'll need to seek out an experienced attorney in your area for legal advice. Remember, information is power, so take action to make sure you're armed with the most accurate and applicable information possible.
Enter the Awesome M4S Survey Contest!
Now, if you haven't done so, the contest for a bunch of excellent preparedness prizes is still going on. So, if you'd like a chance to win a Big Berkey water filter, Prepper Camp tickets, or some other great prizes, go to mind4survival.com/survey and enter. Once you enter, keep an eye out for the email that will take you to the Mind4Survival prepper survey, complete the survey, and you'll be all set to have a chance to win some awesome prizes.
Lastly...
Never forget, you're just one prep away.
If you have any other thoughts or questions about self defense legal information, please leave a comment below.
Stay safe, secure and prepared!
Thanks for Listening to This Episode!
To carry on the discussion and ask questions:
Leave a note in the comments below.
Leave a voice message by clicking on the "Record a Voice Message" tab over on the right side of your screen.
To help out Mind4Survival: