So, Why be Prepared?
After all the city, state and federal government will help us, right?  Maybe our neighbors will help us, right? Sure, our government and friends may help us.  Then again perhaps not. Perhaps they too are overcome by the events we find ourselves stuck in.
If so, then what?
The answer to that "what" is the reason to be prepared.  We should be ready because we may be the only people who can care for ourselves or others.
Tragedy Will Overcome Everyone?
No, it doesn't; far from it. Many of us may never personally experience a disaster, be the victim of crime, become severely injured, etc.
Hopefully, that includes you!
However, before auto insurance became mandatory, most people paid for it anyway.  Did most people expect to be involved in a wreck, much less a serious wreck?  No, most people bought it on the chance of the what if.
"I'm a great driver and will never cause an accident, but what if...?"  "I never get sick, nor need to see the doctor, but what if…?"
The what if's can go on and on.  The answer to why be prepared is the "What if."
History Shows Preparedness Failures
Take this past week in Montreal, Canada or on I-70 in Colorado for example.  In Montreal, 300 vehicles were stranded overnight during a massive snowstorm.  While in Colorado, 200 people found themselves stuck for hours on I-70.
What do both of these events have in common, besides the snow and a highway of stranded motorists?
Both of these areas, Montreal and Colorado are very familiar with heavy snowstorms.  Both have public safety agencies geared towards ensuring the safety of travelers during winter storms.
Regardless of the reasons people were left stranded and who, if anyone is at fault, one fact remains.  That point is people were stranded despite the systems designed to ensure people don't get stranded.
Not all stories are doom and gloom involving you being stranded and helping save your life.
Being prepared also sets you up to help others.
That's just what 18-year-old Kaela Eads recently discovered.  Kaela, who learned CPR in school, launched into action when a mom holding a lifeless little boy ran up.  Kaela, prepared with her CPR skills, jumped in, performed CPR and saved the boy's life. 
Just imagine how the mom felt?  Now imagine how Kaela felt and how much confidence she must now have.  The time and effort certainly paid off. It paid off even if Kaela is hopefully the only person in her class ever to use CPR.
We Should all be Prepared
Whether we are prepared to be stranded in a snow storm, know what to do in a power outage, or how to give CPR, we should all be prepared to take decisive action.  Being ready means taking a little bit of time to help prevent severe events from becoming tragic.  Being prepared means taking the initiative to learn to help yourself, and in so doing have the ability to help others along the way.
Any way you slice it, those are great reasons to get up, get going and be better prepared.
Stay safe, secure and prepared!
Lastly…
Never forget, you're just one prep away.
If you have any other thoughts or questions about why be prepared, please leave a comment below.
Stay safe, secure and prepared,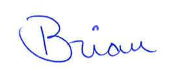 Thanks for Reading This Post!
To carry on the discussion and ask questions:
Leave a note in the comments below.
Leave a voice message by clicking on the "Record a Voice Message" tab over on the right side of your screen.
To help out Mind4Survival:
Subscribe on iTunes or through your preferred podcasting app.
Leave an honest rating or review on iTunes. They help and make a difference.
Like the Mind4Survival Facebook page.
Additional Information and References
300 Vehicles Stranded: Montreal Gazette
100's Stranded on I-70: NBC News