M4S024: Winter Weather Preparedness with Kyle Nelson
Podcast: Play in new window | Download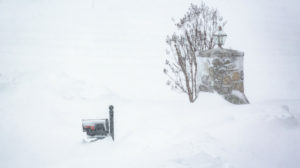 What is a winter storm? There is no one definition of what a winter storm is, but it's important that people practice winter weather preparedness.
Winter storms are very all-encompassing. The storms produce a variety of both winter and summertime types of hazards.
Winter hazards include snow, sleet, hail and frigid temperatures.
Summer hazards include high winds, thunderstorms, and tornados.
In this episode on Winter Weather Preparedness
What is a Good Source of Weather-Related Information?
What is a Good Source of Weather-Related Information?
How Do Winter Weather Advisories Work?
Additional Winter Weather Preparedness Resources
Additional Winter Weather Preparedness Resources
What is a Good Source of Weather-Related Information?
What are Some Winter Weather Hazards People May Face?
Heavy snow
Sleet
Freezing rain
Low temperatures
High winds
The best way to prepare for a winter storm is to "know before you go." In other words, keep track of the weather and plan accordingly.
Stay prepared by preparing in advance.
If you live in a winter storm area, consider keeping a snow kit in your vehicle.  The snow kit should include:
How Do Winter Weather Advisories Work?
The National Weather Service issues weather advisories through a tiered structure.
The tiered structure starts with the National Weather Centers.
National Hurricane Center in Miami, Florida deals with hurricanes.
Storm Prediction Center focuses on the severe and fire-related weather.
Aviation Weather Center is primarily concerned with flying and aviation forecasting.
122 local National Weather Services Offices are scattered around the United States and its territories.
The local offices issue four levels of weather updates for potentially hazardous weather.
Outlook – Is issued up to seven days in advance of possible hazardous weather in your area.
Watch – Is issued within 48-hours of weather impacting event and indicates conditions are favorable for the development of severe hazards.
Warning – The forecasted weather hazards are either imminent or occurring in your area. Warnings are issues when risks are posing a significant threat to life and property.
Advisory – Is a less form of a warning. Weather hazards are not an immediate threat to life or property. Advisories are more of a nuisance condition that has the potential to become life-threatening without proper precautions.
It is essential for your winter weather preparedness to pay attention to your local weather forecasts and updates. If you do, you will become more safe, secure and prepared.
Additional Winter Weather Preparedness Resources
Always use a variety of means to obtain your weather updates.
Local television and emergency management services often have subscription text message alert systems available.
There are a variety of smartphone apps available. Make sure to test the various apps and see what works best for you.
NOAA weather radio covers a majority of the country during disasters and emergency events.
Winter Weather Preparedness Take Away Points
Know the weather hazards that can impact your area.
Adjust your winter weather preparedness kit to suit your situation.
Maintain your winter weather situational awareness.
Make sure your sources of weather information are accurate and work for you.
Lastly...
Never forget, you're just one prep away.
If you have any other thoughts or questions about winter weather preparedness, please leave a comment below.
Stay safe, secure and prepared,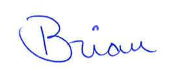 Thanks for Listening to This Episode!
To carry on the discussion and ask questions:
Leave a note in the comments below.
Leave a voice message by clicking on the "Record a Voice Message" tab over on the right side of your screen.
To help out Mind4Survival:
Subscribe on iTunes or through your preferred podcasting app.
Leave an honest rating or review on iTunes. They help and make a difference.
Like my Facebook page.
Additional Information and Resources: