These 7 Events Were the World's Deadliest Disasters
Either by accident or by the whim of Mother Nature, human history is filled with natural disasters. However, within the history of the worst disasters, there are some that stand out as the world's deadliest disasters.
Haiti Earthquake
On January 10, 2010, a severe 7.0 earthquake struck Haiti. Its epicenter was 25 miles west of the capital Port-Au-Prince. Following the initial earthquake, 59 aftershocks were eventually recorded. The quakes led to more than 150,000 deaths and destroyed over 250,000 homes and 30,000 businesses.
Tenerife North Airport Airplane Collision
The deadliest aviation accident that ever happened occurred at Tenerife North Airport, in the Canary Islands. On March 27, 1977, a bomb detonated at Gran Canaria Airport. There was a suspicion that a second device had yet to explode. Because of the possibility of a second bomb, authorities rerouted some Gran Canaria bound aircraft to Tenerife North Airport.
Unfortunately, Tenerife North Airport was not designed to handle so many planes. Because of limited space and a large number of planes, many aircraft parked on and blocked taxiways. This forced planes to both taxi and takeoff on the airport's only runway, a problem compounded by dense fog. This issue resulted in tragedy when two Boeing 747s, traveling towards one another collided, killing 583 passengers.
Cyclone Nargis
The first Indian Ocean cyclone of 2008 was Cyclone Nargis. After forming, it made landfall in Myanmar on May 2, 2008. As Nargis came ashore, its storm surge pushed 25 miles up the Irrawaddy delta, flooding the region. This flooding ravaged the areas towns and population, killing over 135,000 and causing $10 billion in damages.
The Black Death
You have probably already read about it in your history books; however, you may not know the specifics. This Black Death was a pandemic that swept across Europe in the mid-1300s, lasting seven years. It is estimated to have killed up to 200 million people, reducing Europe's population by upwards of 60%. Another way to think about the Black Death is to do so in a modern context. In current terms, 194 million people would lose their lives if the Black Death were to happen today. Yeah, almost 200 million people would die.
Mount Pelée Volcano Eruption
The Mount Pelée eruption is the greatest volcano disaster of the 20th century. The volcano, located in the Caribbean on the island of Martinique, erupted on May 8, 1902. The eruption killed 30,000 people and destroyed the city of Saint-Pierre.
Indian Ocean Earthquake and Tsunami
On December 26, 2004, an earthquake occurred off the coast of Indonesia. The quake measured over nine on the Richter scale and triggered massive tsunamis. The tsunamis traveled through the Indian ocean and eventually devastated 14 countries. Of the nearly 230,000 dead, over 130,000 occurred in Indonesia alone. The death toll caused this earthquake to be one of the ten deadliest, and the tsunami to be the deadliest in world history.
Galveston Hurricane of 1900
The deadliest natural disaster in the United States is a result of the Galveston Hurricane, which occurred in the fall of 1900. Also known regionally as The Great Storm, the Galveston hurricane is responsible for the deaths of between 6,000 to 12,000 people. In addition to the deaths, the hurricane also left 30,000 people homeless. As a result of the hurricane, investors who paid into Galveston's boom times redirected their investments to the city of Houston, forever changing Texas.
Lessons Learned
Human history is full of examples of natural and human-initiated disasters. In spite of our best efforts, predicting disasters with any certainty is a thing of science fiction. Disasters usually strike with little to no warning, unleashing devastating consequences. So, while people try to predict them, the safest bet for overcoming their tragic effects is to prepare now. By preparing in advance, you are giving you and your family the best opportunity to survive where they may have otherwise perished. Ultimately, it's up to you. Do you want to be the victim or the survivor?
Lastly…
Never forget, you're just one prep away.
If you have any other thoughts or questions about the World's Deadliest Disasters, please leave a comment below.
Stay safe, secure and prepared,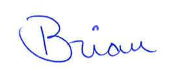 Thanks for Reading This Post!
To carry on the discussion and ask questions:
Leave a note in the comments below.
Leave a voice message by clicking on the "Record a Voice Message" tab over on the right side of your screen.
To help out Mind4Survival:
Subscribe on iTunes or through your preferred podcasting app.
Leave an honest rating or review on iTunes. They really help and make a difference.
Like the Mind4Survival Facebook page.
Additional Information and Resources:
Mind4Survival.com: Disaster Preparedness for Families
List25.com: 25 Worst Natural Disasters
NationalGeographic.com: World's Worst Natural Disasters
Disasterium.com: 10 Worst Natural Disasters