Essential Tips for Driving In Severe Winter Weather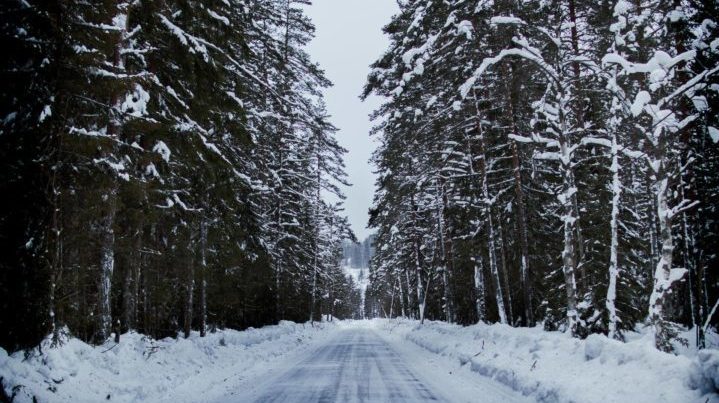 Essential Tips for Driving In Severe Winter Weather | by Janice Miller
Whether you've lived in Colorado your whole life or you live in a desert environment, it's important to prepare yourself and your family for winter driving. Yes, you can expect a lot of snow, which makes for a lot of fun outdoor activities with friends and family. However, you should also prepare for messier conditions like ice and sleet. Once winter precipitation occurs, it doesn't take long for roads to become icy and slick, and even the slush that follows can be dangerous. Driving in such conditions is challenging for any driver — no matter how experienced. To keep you and your loved ones safe through the upcoming winter, consider these safe driving tips.
Understand Your Insurance
First of all, it's important that you grasp the basics of what your insurance policy will cover in the event of an accident. When it comes to filing a claim, how much the insurance company will pay depends on how much they consider the vehicle to be worth. And if the vehicle is valued at less than the cost of repair, the company will generally view it as a total loss. Before winter hits, be sure to contact your insurance provider with any questions you have. 
Keep Your Phone Handy
You obviously don't want to use your phone to text and call people when you're driving, but that doesn't mean it can't be useful. You can actually turn your smartphone into a valuable asset for winter driving in the Centennial State, particularly by always having it with you in case of sudden severe weather or other types of emergencies. 
When it comes to reliability, it's hard to beat the new iPhone 11, because it has excellent battery capacity and it recharges quickly, which means you know you can always count on it to monitor the weather and contact first responders if you ever need to. If you prefer Android devices, the OnePlus 7 Pro is right up there with the iPhone in terms of performance and features. 
Evaluate Your Tires 
You can't afford to drive around in the snow and ice with worn-out tires. So, check your tires (or go to a mechanic), and be sure to replace them if the tread is too low or if there are other issues, such as sidewall bulges, cracks or punctures. All-season tires are usually sufficient for winter in milder climates. However, snow tires are often suggested in places such as Colorado, depending on what kind of vehicle you have and what the weather patterns are like.
Service Your Vehicle
There are also several other maintenance tasks to perform on your vehicle to get it ready for the winter season. Here are some things to consider:
Check your battery and replace it if necessary, as freezing weather causes batteries not to operate at full strength.
Make sure your fluids are up-to-date, especially your engine oil, brake fluid, antifreeze, and power steering fluid. 
Inspect all the lights (e.g., headlights, taillights, indicators, brake lights, etc.).
Check your brakes. 
Make sure your windshield wipers are in good condition.
If you want to go the safest route, take your vehicle in for a full inspection and service; that way, you won't have to worry about whether or not you forgot something.
Take Extra Precautions 
Finally, there are some extra precautions you'll need to take each time you get behind the wheel during those hazardous winter weather months:
Drive significantly slower than you normally would.
Use the brakes sparingly and gently.
Leave plenty of space between you and other cars.
Take turns wider than you normally would. 
Never let off the gas while going uphill.
Never use cruise control.
Snowy winters are beautiful, but as in any state with harsh winter weather, the roads can quickly become treacherous. Make sure you're clear on what your insurance policy will and will not cover in the event of an accident, and always keep a reliable smartphone with you. Also, be sure to check your tires and fully service your vehicle before winter comes, and take all the necessary driving precautions. It may sound like a lot to do at first, but making these preparations will help you to stay safe and enjoy your winter. 
Photo Credit: Pexels