M4S010: Situational Awareness with Chris Story
Podcast: Play in new window | Download
What is situational awareness?
Situational awareness is being aware of your surroundings and understanding what is happening within your environment.
If you only focus on what is within your bubble, you won't be aware of what is going on around you.
In this episode on Situational Awareness
Levels of Situational Awareness
Recognize Threats More Quickly
Evaluating Possible Threats
You're in a Situation. Now What?
Improve Your Situational Awareness
Levels of Situational Awareness
Situational awareness applies to multiple levels
It applies everywhere from the room you're in, to the planet we live on.
So, while you need to be aware of your immediate surroundings, you need to be mindful of others areas too. You also should know what is going on in the world at large. For example, if you're a pregnant woman, you may want to avoid regions with Zika virus.
In other words, know before you go. Don't go to unfamiliar areas without understanding at least a little bit.
Passive Awareness
Passive awareness is being "kind of awareness."  In other words, someone who is passively aware has a general idea that people are around.
People who are passively aware, while knowing people are around, aren't necessarily focusing on the details.
Therefore, the passively aware person may not be aware enough to identify threats.
Active Awareness
People who are actively aware notice who and what is around them and what is happening in their environment.
They can understand the demeanor, intent, etc., of potential threats.
Recognize Threats More Quickly
Over time, as you gain experience, you will learn to switch between active and passive awareness.
This will lead to an improved ability to increase your awareness and dial it back down, as needed.  In so doing, you'll be able to identify and categorize threats more quickly.
In the end, the ability to identify and categorize threats more quickly should be the goal of every preparedness minded person.
If successful, this will provide you with improved capability and resiliency.
Reduce Your Risk
By adding to your situational awareness, you become more difficult to target.
In turn, this reduces your potential to be targeted by bad guys or impacted by natural events.
Hyper-vigilance
Hyper-vigilance is when you expect something to happen, so you are on high alert waiting for it to happen.  An example of this is military personnel who know an attack is coming.
True hypervigilance is exhausting and not sustainable for long periods of time.
While awareness is an integral part of your safety and security, hypervigilance is not necessarily so.
Threats Everywhere!
One early, but soon to fade effect during the evolution of personal situational awareness is the over-identification of threats.
The over-identification of potential threats happens because you are still learning to differentiate between threats and non-threats.
As you improve, your over identification will stop, and you'll become efficient and effective with your situational awareness.
Evaluating Possible Threats
When deciding whether a person is a threat or not, you want to examine their:
Demeanor – Does the way someone is behaving or carrying themselves give you the feeling they are up to no good?
Hands – Are their hands out and relaxed? Are they holding something? Are they hidden, clenched tight, etc. Do they present in anything other than a relaxed way to you?
Eyes – Are their eyes focused on you? Perhaps they seem to be intentionally shifted away from you? Do they look like the eyes of an average person going about their day?
You're in a Situation. Now What?
Develop the Situation
If you're in a situation that you want to influence, you develop the situation. This includes taking actions to guide the situation towards the outcomes you desire.
For example, a shady person enters a restaurant. You move between the person and your family.
This establishes, time and distance between the possible threat and your family.
Allowing the Situation to Develop
When you find yourself in a situation that has not evolved to your satisfaction, you may let the situation develop.
This could be when someone walks up to you on the street. You may not have enough information to determine if the person is a threat.
So, instead of confronting the person, you wait to see how the situation unfolds further. While you are waiting though, you are ready for action should the person hit one of your triggers.
Take a Tactical Pause
A tactical pause is nothing more than taking the time to confirm the situation.
Sometimes this pause may be to develop the situation. During other times, it may be to allow the situation to develop. Also, it may be to just reanalyze the situation.
Regardless, it is allowing you time to make a better decision or confirm your course of action.
It is sometimes important to confirm our course of action. It is important because taking action just for action's sake may not be the best decision.
Take Action
You can be proactive and take action. Situational awareness does not mean you are stuck reacting to situations.
As time passes, you'll learn what triggers occur that make you take action.
When you do, you'll find that you take action more quickly. This is due to you knowing your triggers.
Improve Your Situational Awareness
Pay attention by observing what is going on around you.
Tell Stories
Practice creating stories about what is going on around you. When you see a situation developing, make up a story in your head about how it will play out.
As you do, over time, you will become better at predicting the eventual outcome.
Evolution of Personal Situational Awareness
As your situational awareness improves, you will become more in tune with your environment. When you do, you'll begin to notice a lot more of what happens around you.
If-Then Thought Process
One way to improve your thought process is through repetitive use of the if-then thought process method.
To use this process, you must first think of a possible situation. Once you have that thought going, ask yourself the "if" question. Once you've asked yourself the "if" question, you should next ask yourself the "then" question.
"If" I am driving down the road and this happens, "then" what will be my action and result
Over time, you'll get everything in line and improve your overall situational awakened
Unfamiliar Areas and Travel Awareness – Gather Information
So, you find yourself in a strange place. How do you establish situational awareness there?
Don't stress. Just follow this simple process.
The key is to gather information. Whenever possible, gather your information before you go.
General Information
Try to focus on general information about the city, area, etc. that you're going to.  Answer questions about the weather. What time zone is it in? What is considered the weekend there?
Culture & Customs
Next, learn about the local culture and customs. The last thing you want to do is offend someone in their own home or country.
Learn a few basic words and phrases. The effort to learn how to say hello, thank you, please, and the goodbye is not lost on people. Many people in other countries appreciate that you made an effort.
Geography
Study a map of the area. Figure out your cardinal directions; north, south, east and west. Find out the areas you should avoid.
Learn how to get around, so you aren't jammed up if you need to go somewhere in a hurry.
Situational Awareness, Gear, and Training
Lots of gear, equipment, and supplies does not improve your situational awareness.
Training with the gear and knowing how to use it does improve your situational awareness.
Unconscious Competence
Unconscious competence happens when you are so familiar with something that you can do it without thinking.
The establishment of unconscious competence provides a solid foundation to build upon. It allows you to incorporate more complex tasks and combinations of functions.
Before a person can run while shooting, they need to know how to shoot while standing. So learn the basics well, then ratchet it up.
Legalities and Civil Liabilities
The scariest environment may not be the tactical environment. The most frightening environment is the civil liability environment.
When building your situational awareness, it is essential to include knowledge of laws and regulations.
Regardless of your points of view, ignorance of the law is not an excuse. Likewise merely not believing in law will do you no good if you're locked up for violating that law.
So, right, wrong, or indifferent, think twice before risking your freedom
Be sure to incorporate legalities when making plans. Doing so up front will help you avoid problems later.
Key Points
If something doesn't feel right, it isn't! Listen to your gut! The hairs on the back of your neck rise for a reason. It's called instinct, and it's usually right.
Good situational awareness can keep you from being caught in a bad situation.
Knowing what you're walking into is much better than not knowing. So, when possible, take the time to do your research.
Training helps let us know the reality of our capabilities. Additionally, harder, more complex and challenging training improves our overall situational awareness.
Lastly...
Never forget, you're just one prep away.
If you have any other thoughts or questions about situational awareness, please leave a comment below.
Stay safe, secure and prepared,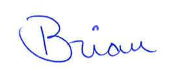 Thanks for Listening to This Episode!
To carry on the discussion and ask questions:
Leave a note in the comments below.
Leave a voice message by clicking on the "Record a Voice Message" tab over on the right side of your screen.
To help out Mind4Survival:
Subscribe on iTunes or through your preferred podcasting app.
Leave an honest rating or review on iTunes. They help and make a difference.
Like my Facebook page.
Additional Information & Resources:
Mind4SurvivialSituational Awareness Blog Post
Department of State Travel Site