1.1 What is a Podcast
Watch Time 16:12 (Longest Course Video!)
In this Survival Podcasts Made Easy lesson, I explain what podcasts are and are not. I cover the history of podcasts. And, I'll give you an overview of how podcasts work. That way, you know exactly what this great survival and preparedness tool is and how it can benefit you when it comes to your overall preparedness.
Downloads
Survival Podcasts Made Easy Lesson Links
Follow the Mind4Survival!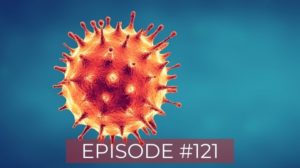 We're heading into another round of COVID-Palooza. This time, the Omicron variant of COVID-19 is ...
Some of the links on this website are affiliate links. This means that I may, at zero cost to you, earn a small commission if you click a link to any of the products we post on this site. Thank you for your support! Stay safe! ~Brian