4.0 Course Wrap-Up!
Watch Time 1:53
And there you go, that's Survival Podcasts Made Easy!
Now, you know…
What a podcast is and isn't.
10 reasons why podcasts are great for preparedness.
How to master podcast tech.
On that note, I am super grateful to everyone who takes this short, three-minute survey. Your input and feedback will help shape the future of Mind4Survival.
Survival Podcasts Made Easy Survey: Survey Link
Next, please share this course with anyone you know who could benefit from it and the world of survival podcasts.
Survival Podcasts Made Easy Course Link: Course Link
Next, please make sure that you become part of the Mind4Survival community by signing up for the email list.
Finally, make sure you support the prepper podcast community by subscribing to your favorite podcasts so that you never miss an episode.
With that, I'll catch you in the next episode of Mind4Survival.
And as always, stay safe and secure, and never forget that you're just one prep away from being better prepared.
Bye for now!
Downloads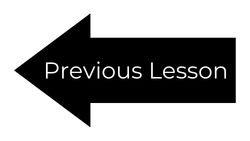 Survival Podcasts Made Easy Lesson Links
Some of the links on this website are affiliate links. This means that I may, at zero cost to you, earn a small commission if you click a link to any of the products we post on this site. Thank you for your support! Stay safe! ~Brian