M4S030: Why We Should Be Grateful
Podcast: Play in new window | Download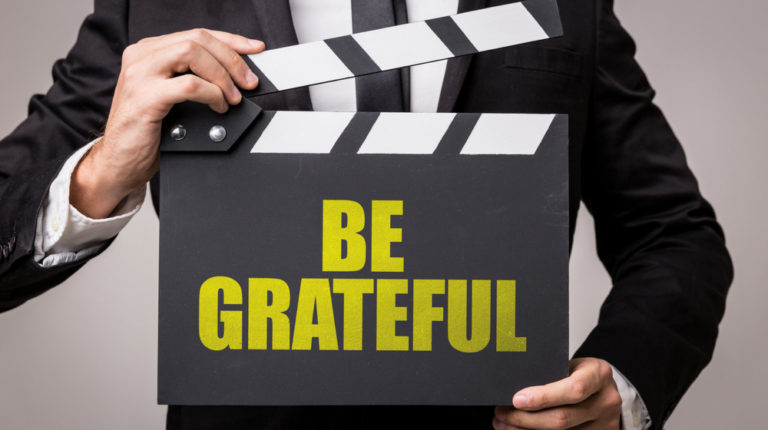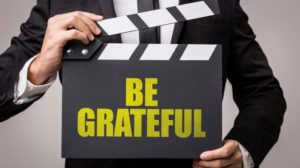 Sometimes we forget why we should be grateful. To be prepared for problems, we often look at the bad side of things. This is the opposite of those who suffer from normalcy bias and refuse to see potential problems.
However, as the people who suffer from normalcy bias should change the way they view things, so should we. Rather than continually seeing the potential downside of possible events, we should look for the positives in our life. Yes, in other words, try to see the glass as half full.
In this episode on Why We Should Be Grateful
I'm Alive!
Family & Friends
Mind4Survival Listeners & Facebook Group Members
The Incredible Mind4Survival Podcast Guests
Living in America
Veterans
Good Heal
Coffee
When we do, we'll better understand why we should be grateful. We'll also know that despite the negative in everyone's lives, there is always something to be thankful for.
The fact is that, whether we know it or not, we have all had close calls with death. We've all had time where had we left the house a minute earlier or later; we would have been in the middle of a major mishap.
For those of us in public safety, the military or other hazardous professions, you have probably dodged the bullet on several occasions.
The reality is that many of us have had close calls. Therefore, with life, so naturally fragile and precious, we need to make sure we live and enjoy it. In other words, life is too short to always focus on the negative.
We need to recognize the good, even in the small things. When we do, we'll get small, little wins and be happier than we otherwise would.
We all have people who care about us. If we don't think we do, then perhaps we're doing something wrong. If so, we need to reevaluate how we are approaching people and life. When we do have people who care for us, we by default have a powerful network of support. You should be grateful for every one of them. They all offer us help in their own, individual ways and together what they provide to us is incredible.
Mind4Survival Listeners & Facebook Group Members
I am super grateful to the entire Mind4Survival community! Everyone who is the Mind4Survival Facebook group and everyone who takes the time out of their week to listen is just amazing. I appreciate all of you accepting me into your corner of the preparedness community. You make all of this so worthwhile and awesome!
The Incredible Mind4Survival Podcast Guests
The podcast and all of this would not be possible without the fantastic guests who appear on the show. From my personal friends to those who I have recently met and on to those who have become friends, all I can say is wow. Everyone one of you is awesome, and I can't think you enough.
Regardless of what our political leanings, or the problems we may have in our lives, America is awesome. We are all so very fortunate to live here. Those of us who live elsewhere, in places like the UK, Australia, New Zeland, Ireland, etc., you too are super fortunate to live where you do. There are people who just by being born where they are, will experience a lifetime of difficulties. So, I for one am very grateful to live where I do!
Who cannot be grateful for our veterans! If you aren't grateful for our veterans, then the odds are that you have no idea of what they do for. You probably have no idea of how lucky you are to be in a free country. It is our veterans who have risen up time and time again, to risk their lives for us. Veterans are the reason we are free and can lead the lives we do. Next time you meet a veteran, be sure to thank him or her.
We never know when health issues might affect us. Good health is so important to making preparedness as easy as possible. Therefore, we all need to be grateful for our health and take it seriously. We also need to do whatever we can to make sure we remain as healthy as possible.
Do I need to explain this one? Coffee starts my day. I love a great cup of coffee. Maybe some of you don't, but I do. It's a vice, but one I enjoy and consider my simple pleasure.
Regardless of what we have to be grateful, we all should all think about it from time to time. When you truly reflect on your life and all that you've been blessed with, it will help put things in perspective. With things in perspective, it will help you become better prepared is so many ways.
So, if you aren't doing it, try to start reflecting. Over time, you'll see what I mean and may find a happier and fruitful life because of it. Over time, you'll learn why we should be grateful.
Lastly...
Never forget, you're just one prep away.
If you have any other thoughts or questions about pwhy we should be grateful, please leave a comment below.
Stay safe, secure and prepared,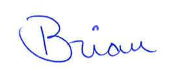 Thanks for Listening to This Episode!
To carry on the discussion and ask questions:
Leave a note in the comments below.
Leave a voice message by clicking on the "Record a Voice Message" tab over on the right side of your screen.
To help out Mind4Survival: