Homemade Prepper Gifts for the Non-Prepper in Your Life
Last Updated June 19, 2023
|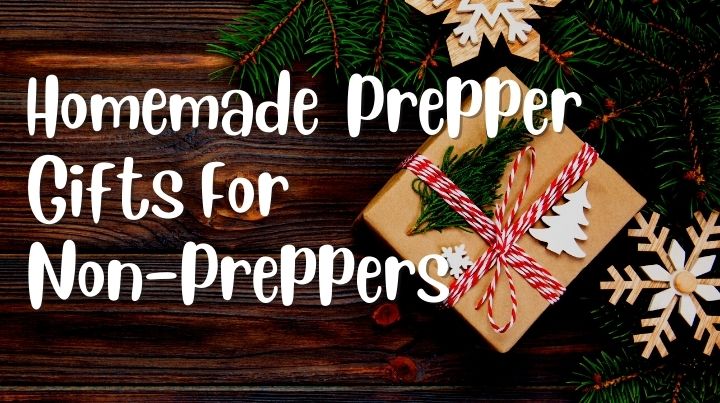 Do you want to give a unique and valuable present to someone you love, but they're amongst the ranks of non-preppers? What about making them homemade prepper gifts to get them on the road to preparedness subtly?
It's no secret that many folks think preppers are crazy, and those folks are difficult to convince otherwise. So instead of wasting your breath, take matters into your own hands and make some creative, practical, homemade gifts. That way, you know they're prepared for at least minor emergencies despite their resistance.
Below are some homemade gift-giving ideas that you can make to get the people you love better prepared slyly. Some of them are inexpensive, while others cost a bit more.
Disclaimer: This article contains affiliate links that I may receive a small commission for at no cost to you if you choose to purchase a product through a link on this page.
"Kits" Are Great Homemade Prepper Gift Ideas
I like to assemble "kits" for gifts for preppers. You can present these in an attractive container, and you'll find that as long as you're practical, almost anyone will appreciate the stuff that you've gotten them.
Mini Kits
Mini kits also make a great gift and can be a great stocking stuffer if small enough.
One note when making mini kits as stocking stuffers, try to find a good aircraft-grade aluminum box to hold its survival supplies.

Survival Kit
A survival kit is one of the essential tools of everyday carry and in my opinion, is a must-have. Some things to include in a survival kit are:
Home Medical Kit
Get a first aid bag and put together a home medical kit. Include all the basics like bandages, Ace wraps, a thermometer, and Neosporin. Then, add a few over-the-counter medications. (See our article on prepper OTC meds here.) Grab a couple of drugs from each category to keep people covered.
Sick Care Kit
This gift might get a funny look when you first present it, but trust me when the person needs it, they'll be thrilled to have it. Get a sturdy crate or basket and load it up with comfort items that appeal to sick people. I like to add cans of ginger ale, facial tissue with lotion for sore noses, cans of chicken noodle soup, Vicks, cold medicine, anti-nausea meds, crackers, peppermint tea, and a heating pad.

Car Emergency Kit
You may not want to go full-on prepper car emergency kit for a non-prepper, but you can still assemble a few things and place them in a 5-gallon bucket that people just stow in their trunk. Include:
Include some climate-appropriate additions. Depending on where your gift recipient lives, add the following:
Power Outage Kit
A blackout kit is another of those gifts for preppers that people might look at funny when you give it to them but will greatly appreciate when they need it. Include things like:
You may want to take a note from the car emergency kit and add some climate-appropriate items.
Gardening Kits
Are you hoping your loved ones will take the hint and become a bit more self-reliant? Give them a homemade garden kit. Include some seedling starters, soil, and heirloom seeds. You can also add some garden tools. Choose easy-to-grow plants at first such as herbs, green peas, and lettuce.
Personal Safety Kits
A great gift for young people out on their own for the first time is a personal safety kit. Here are some things you might include:
This makes for a great present for not only a young person but also for a woman on your list who might be feeling vulnerable.
Personal Guides Are Another Great Idea for Homemade Gifts
If money is tight, you might want to put more time into the gift than finances. One idea for that is to make them a personal emergency guide.
Get a binder and start printing off helpful information that they might need during an emergency. Check out websites like FEMA or Ready.gov to get valuable printables. Some things to add:
Each guide will vary based on the person you are giving your homemade gifts to.
What are some other homemade gifts for preppers you would consider giving?
Have you ever made homemade gifts for prepeprs? Did the gift recipient like it or did it meet with an eye roll? Did they later tell you about using it? Share your homemade prepper gifts for preppers' ideas in the comments.
Additional Resources: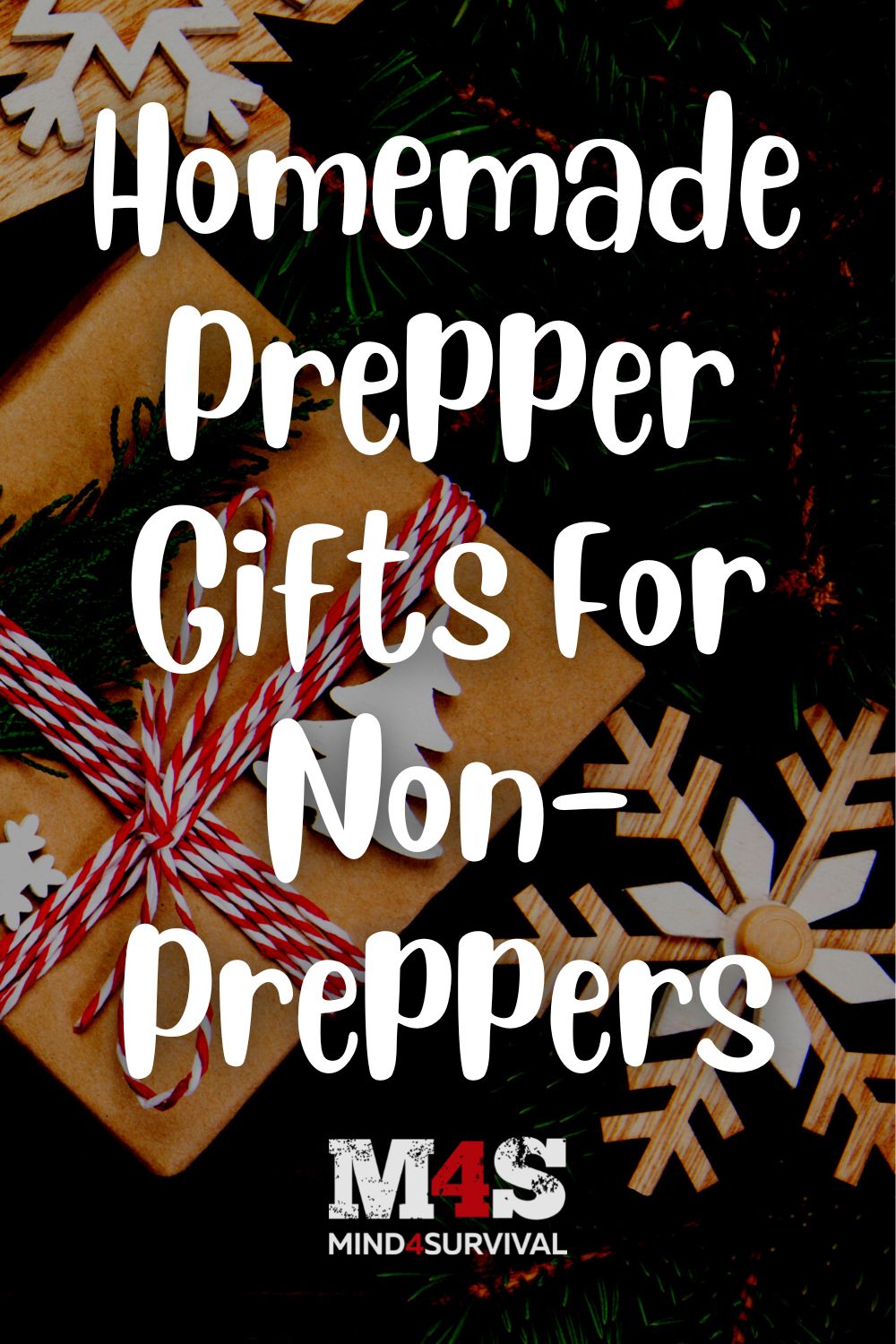 Stay informed by joining the Mind4Survival! 100% Secure! 0% Spam!
Mind4Survival is a free, reader-supported information resource. If you make a purchase through our link, we may, at no cost to you, receive an affiliate commission.