What's In YOUR Emergency Essentials Car Kit?
Last Updated June 22, 2023
|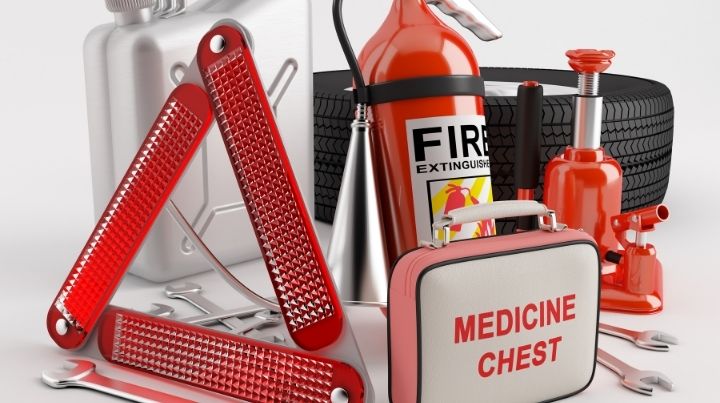 Are you prepared to spend the night in your car or head off on a long hike in the event of an accident or breakdown (or worse)? There are several things that should be in everyone's emergency essentials car kit. After you read this article, check out your vehicle – do you have what you need?
Why Do You Need an Emergency Essentials Car Kit?
Even when you don't drive far, you should make it a practice to have emergency gear with you at all times. There are a variety of reasons you might be stranded with only what you have in your car:
A natural disaster: Something like an earthquake or a mudslide could make the road back home impassable. Here's a recent story about more than 100 people who had to spend the night in a tunnel in Colorado du
e to a mudslide.
An accident: Sometimes accidents occur, and help is not available immediately. After an accident, this man kept his family safe for days in the frigid wilderness until Search & Rescue found them. This 83-year-old woman used her ingenuity to survive an accident that left her trapped in her car for days before a passerby spotted her vehicle, half-hidden in the foliage.
A breakdown: You can't predict when something will happen to make your vehicle undrivable. If you aren't on a well traveled road, it may be a while until help arrives, especially if you have no cell signal.
A fast bug-out: In some emergencies, seconds count. For example, if you live in a wildfire-prone area, you might have to race out the door with nothing but the clothes on your back. Having some supplies in your vehicle will help you to be sure you have the bare essentials covered.
Getting stranded on a highway: There are numerous reasons you might find yourself stranded on a highway with no way to get out of the gridlock. A few years back, a freak snowstorm in Georgia left hundreds trapped in the cars overnight, and more than a thousand motorists in Louisiana faced the same issue when a flood occurred. It doesn't matter if you personally could handle the event causing the gridlock. If the traffic isn't moving, neither are you.
These are just a few reasons and examples of why you need an emergency essentials car kit. Are you convinced? Good! Keep reading.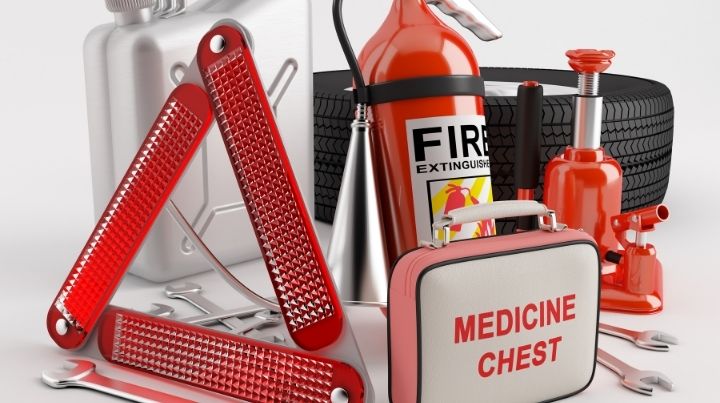 What Should Be In Your Emergency Essentials Car Kit?
There are many different lists you can find about what should be in your emergency essentials car kit. It's important to change your kit by season, too.
Regardless of season and environment, you want your emergency essentials car kit to cover all the basics:
Water (have some water in your vehicle, as well as a way to purify water that you acquire)
Food (Keep food in the car that the heat or cold do not affect it. Also be sure to change it out regularly)
Shelter (ways to stay warm in winter, cool in summer, and protect yourself from environmental threats like frostbite, sunburn, or heat illness)
Signaling and communication (you need a way to let rescuers know where you are or to call for help)
Health (first aid supplies for injuries – minor to major, essential medications, allergy pills, etc.)
Navigation (if you have to set out on foot, you may not be able to rely on GPS – you'll need a compass and a paper map)
Everyone's Needs Are Different
When creating your kit, think of the needs specific to your family. For example, you might have a family member with life-threatening allergies and thus require an EpiPen. You may have small children who are too little to walk for long distances. How will you transport them? With a stroller or a backpack?
Also, consider your environment. Are you in a place where blizzards are likely? Or are you in a desert, where water sources are few and far between?
Consider These Tools
You may also want to add some tools to your kit.
You don't have to be a mechanic to handle a few minor issues and make it to the nearest service station.

Remember Personal Safety, Too
If you find yourself stranded on the side of the road, it's important to think about your personal safety. This can make you a target for criminals, particularly in an isolated area. Be prepared to protect yourself.
Depending on the rules where you live, being armed is a good idea. Go here to learn more about the rules for transporting firearms in different states. If you can't have a gun where you are, look into other self-defense items and learn how to use them effectively. There are all sorts of tactical camp shovels out there – the classic is the Spetznaz from Cold Steel. Having a shovel in your car seems perfectly reasonable, but these can easily double as an impact weapon or an edged weapon.
What's in your Emergency Essentials Car Kit?
Are you stocking your vehicle so it's ready for an emergency? What items have you included that we didn't mention here? Let's talk about it in the comments.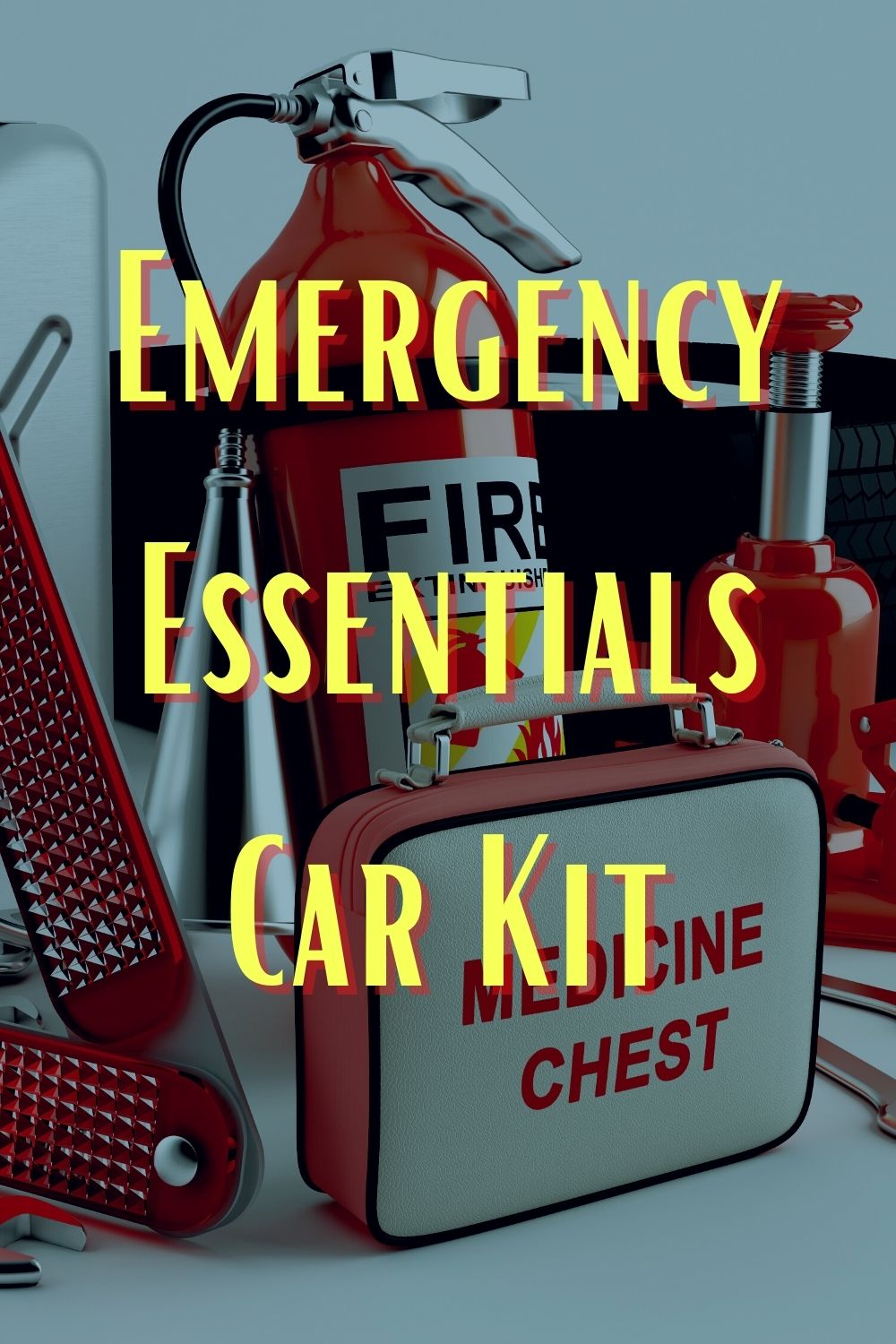 Stay informed by joining the Mind4Survival! 100% Secure! 0% Spam!
Mind4Survival is a free, reader-supported information resource. If you make a purchase through our link, we may, at no cost to you, receive an affiliate commission.