Here's the Essential SHTF Survival Gear You Need
Last Updated August 1, 2021
|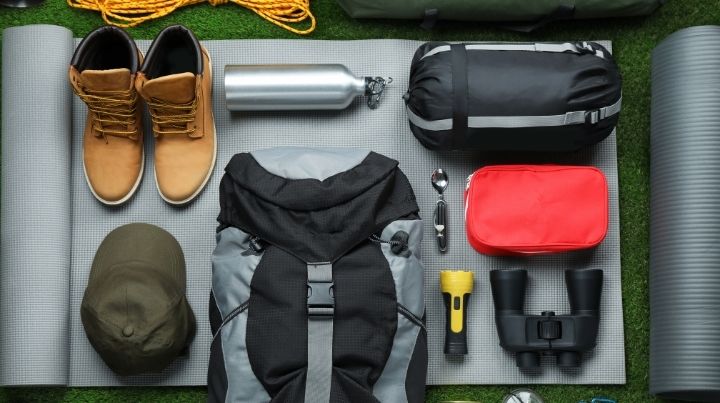 The reality is, we're probably going to discover we're not as prepared as we thought when SHTF (Shit Hits the Fan). That's why it's never a bad thing to have a Bug Out Bag (BOB) full of your SHTF survival gear ready. But what are the essential items you need? We've got you covered with this essential SHTF gear list.
Essential SHTF Survival Gear List
Here's our list of must-have SHTF survival gear items that will help you survive whatever disasters or emergencies you may face.
1. Food and Water
Ensure that you have a supply of good food and clean water that can last for a week up to a month. Your emergency food supply must include ready-to-eat food such as canned goods, crackers, energy bars, beans, fruits, and snacks. Food that has a long shelf-life or is not easily spoiled is ideal.
Your survival food must also be easy to carry or transport if you and your family are on the move. There are a lot of survival food options on the market today, which you can check out.
It is also essential to keep yourself hydrated as your body will barely survive without enough water supply. When worse comes to worst, you may find yourself stuck in an area with no clean water available. A water filter would come in handy. Having a reliable way to purify water will ensure that you don't run out of water to drink. It is an essential part of your SHTF survival gear whether you are out in the wilderness or the suburbs.
2. Waterproof, Heavy-duty Backpack
Fitting SHTF survival gear in your bug-out bag might be challenging, but it is a must in emergencies. That's why having a waterproof, heavy-duty backpack that can carry a lot of stuff is a must-have piece of SHTF survival gear.
At the same time, don't overload yourself. You also must be comfortable hauling it for an extended time over the terrain in your area. Look for a backpack that can withstand extreme snow, heat, and rain. You don't want your backpack giving up on you while you're on the move. When packing your backpack, add a weight column to your SHTF gear list. Once you do, you'll quickly see how the two is one, one is none mindset leads to unwanted backaches.
3. Protective Gear and Clothing
Protective clothing is two-fold. You want to be protected from the elements and protected from attacks.
You want to have comfortable clothing that you can layer. It should be appropriate for your environment, so you may need to change out this clothing seasonally. Consider warmth, sun protection, and staying dry when choosing your clothing. A piece of headgear called a shemagh is a useful SHTF item since you can use this as protection against the sun, dust, and heat, as well as an arm sling or emergency gauze.
SHTF survival gear should also include items to protect you from attacks, such as survival belts, body armor, and tactical clothing. You may wish to include a gas mask and respirator for cases of airborne attacks.
4. Personal Defense Items
Arm yourself with personal defense items such as knives, pepper spray, and guns.
Survival knives, such as the Morakniv Companion, are useful when you're out in the wild since you can use them to slice or prepare food, hunt for food, open canned goods, fix things, cut ropes and other materials for shelter, as well as defend you from attackers.
Credit-card-sized knives are easy to carry and won't take up too much space in your bug-out bag. As small as it looks, it is heavy-duty and works as a knife should. What makes it an essential SHTF gear is that it can fit into your wallet without being noticed.
You can also arm and protect yourself with guns and ammunition. Remember to use firearms only in self-defense and only when necessary for survival. There are a lot of weapons available on the market. So, choose a gun that best suits your needs.
Lightweight multitools such as the Leatherman Wave Plus Multitool are easy to carry with you anywhere and always have a place. Choose a multitool that comes with pliers, scissors, and screwdrivers, which will come in handy. Whether it is a stealth EDC multi-tool or a Schrade hatchet in your bug-out bag, there are many survival tools with more than one purpose in tough situations.
5. Back-up Power, Flashlights, Headlights, Batteries
A portable power kit, such as this 2500o mAh power bank that can recharge via solar power, is essential SHTF survival gear. You can use this kit to power your flashlights, headlamps, emergency lights, phones, digital devices, and radios.
Don't forget extra batteries, lighters, and matches.
6. Emergency Communication
Having emergency communication items such as phones, and battery, crank, or solar-powered radios, or long-range walkie-talkies is essential. Battery-powered radios are valuable SHTF survival gear since you have to stay connected with the world and keep yourself up to date with the most recent and reliable information.
Another valuable, often-overlooked piece of SHTF survival gear is a survival whistle to alert people of your location.
7. First-Aid Kit
Your SHTF gear must include a first-aid kit containing medications, alcohol, antibiotic ointment, hydrogen peroxide, band-aids, tourniquet, gauze or bandages, and pain relievers, to name a few items. You should also have the supplies and tools to treat burns, itches, wounds, sprains, cuts, and other injuries.
Another must-have in your first-aid kit is potassium permanganate which can be used to clean and sterilize wounds.
Your kit may also need to have tampons or sanitary napkins for women and diapers for babies or seniors.
8. Navigation tools
Make sure you have a physical map of your area or state. You may not be able to rely on GPS during an emergency. Having a map will help you navigate to your destination, find your way around detours, and locate evacuation areas or temporary shelters.
It would also be helpful to have a compass for navigation purposes and a topographical map.
9. Shelter
No list of SHTF survival gear would be complete without a mention of shelter.
You'll want to have a tent that is waterproof and can withstand extreme conditions, such as heavy rain and snow. Paracord, such as Titan Survivorcord and tarps, can also be useful.
A sleeping bag rated for your particular environment is essential to help keep you warm while you rest.
Avoid Gimmicky SHTF Survival Gear
When you're out searching for your preparedness gear, it's a good idea to avoid getting sucked into any of the garbage gimmicky, prepper gear that haunts the market.
Now, if you're like me, I still get sucked into gimmicky prepper gear, and that's okay. However, make sure that you don't rely on any fly-by-night, ready to break at the most inopportune time gear.
To dive into this aspect of essential prepper gear, watch this video from The Survival Preppers YouTube channel on gimmicky prepper gear: (Potty mouth warning!)
The Bottom Line on SHTF Survival Gear
These are just the minimum of must-have SHTF survival gear to arm yourself with in preparation for disasters and emergencies. But this SHTF survival gear list is nothing without proper response and handling on your part. You, yourself, are the key to surviving emergencies and disasters.
That's why you should be mentally and emotionally prepared for a crisis or when SHTF. You mustn't panic. All the gear in the world won't save you if you can't calmly face challenges. Think in terms of solutions rather than problems. You must be able to devise a comprehensive SHTF plan and act on it the best way possible. The gear we listed above can help you survive disasters and crises for sure, but don't forget, you hold the key to your survival.
What do you think of our SHTF survival gear list? Are there any items that you would like to recommend? We would love to hear your thoughts and opinions in the comments section.
As always, stay safe, secure, and prepared.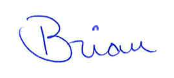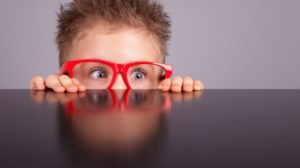 Do you know how to teach children how to face a disaster without scaring ...
Read More

→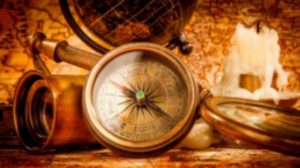 Getting ready for disasters or preparing for a time that is not abundant is ...
Read More

→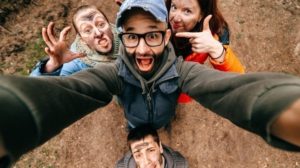 What often stops people from taking preparedness seriously is the question, "Are preppers crazy?" ...
Read More

→
Expand Your Mind4Survival!
Some of the links on this website are affiliate links. This means that I may, at zero cost to you, earn a small commission if you click a link to any of the products we post on this site. Thank you for your support! tay safe! ~Brian