11 Best Survival Axes and Hatchets (2023)
Last Updated June 19, 2023
|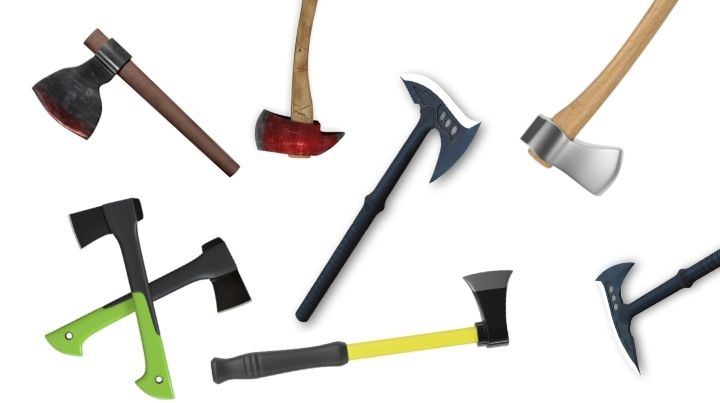 When things go sideways, and you're out in the middle of nowhere, you'll need a dependable survival axe to ensure you come out on the winning end.
If you find yourself in a sticky situation, you will want to have a high-quality survival tool that will not let you down when you need it most.
To help you find your axe, I have compiled an extensive list of the best survival axes on the market today.
So, read through the list and find the perfect one for your preparedness needs!
Disclaimer: This article contains affiliate links that I may receive a small commission for at no cost to you if you choose to purchase a product through a link on this page.
Here are the best survival axes:
What Are the Best Survival Axes!
Here are my top Mind4Survival picks for the best survival axes to help keep you safe and prepared!
Non-Amazon Staff Pick! Zombinator by Frog & CO

The Zombinator by Frog an CO is our non-Amazon survival axe staff pick! This axe does it all!
Verified buyer, Loyd C's Survival Frog review of the Zombinator states:
Excellent. Small & compact but it's built tough. I have another tool that's similar & much cheaper but THIS is something that belongs in every Bug Out Bag. I would take this with me into Doomsday. Glad l bought it. Considering buying a few more.
Features:
Paratinder Cord: Inside the cord, you'll find flammable paratinder to start fires
Combination hammer head, nail claw, pry bar, glass breaker, seat belt cutter, scream whistle, and nail puller
Hex Sockets in the Axe Head: 3/8, 7/16, 1/2, and 9/16
420 stainless steel
Don't get caught without what you need! Check out our staff pick, the Zombinator, today!
1. Fiskars Hatchet
TOP RATED!

The Fiskars Hatchet is a survival axe perfect for those looking for a quality and affordable option. This hatchet is just over 14 inches long and comes equipped with a forged steel axe head blade, making it durable and able to withstand even the most strenuous tasks.
In addition, the Fiskars survival axe features include an ergonomic design that makes it easy to grip and ensures that you can use it for chopping and other needs over a long time without getting fatigued.
Another great feature is the textured TPE rubber, which gives users comfort and stability when using this hatchet.
If you are looking for an affordable option with reliable functionality, then be sure to check out the Fiskars hatchet!
Features:
Stronger-than-steel FiberComp handles
Superior axe head blade design
Balanced power-to-weight ratio
Proprietary blade-grinding technique
Lifetime warranty
Check out the Fiskars Hatchet.
2. Estwing Campers Axe
CLASSIC EXCELLENCE!

The Estwing Campers Axe is perfect for survivalists looking for a heavy-duty survival axe. This hatchet is built like an axe is meant to be, measuring in at 16 inches long and fitting your hand well!
In addition to its ideal weight, the Estwing Campers Axe also features reliable steel construction, making it an extremely durable and dependable small forest axe.
The handle of this hatchet is also made of steel and comes with a nylon sheath for easy transport.
Overall, the Estwing Campers Axe is perfect for those looking for a survival axe that can handle anything!
Features:
Crafted from high-quality materials
Solid American steel construction
Heavy duty
16 inches long
Comfortable handle
Check out this great addition to any survival kit: Estwing Campers Axe.
3. CRKT Kangee Tomahawk

The CRKT Kangee Tomahawk is a great survival axe because it is designed to do it all! This hatchet weighs 1.53 pounds and comes with a durable carbon steel blade that can handle any survival task.
In addition, the CRKT Kangee Tomahawk also features a spiked head which makes it perfect for breaking glass and other barriers or securing your position in an emergency.
Features:
High-performance SK5 carbon steel
Strong And Lightweight
Glass breaker spike
MOLLE compatible strap system
Limited Lifetime Warranty
The CRKT Kangee Tomahawk is an excellent piece of survival gear!
4. Woodman's Pal 2.0 Multi-Use Axe Machete

The Woodman's Pal 2.0 Multi-Use Axe Machete is an excellent axe for survivalists looking for a quality multi-tool that will provide them with just about anything they could need!
This survival tool can do everything from chopping wood to clearing brush. It features a 17-inch blade length and weighs in at over two pounds of carbon steel, making it a beefy survival kit.
In addition, the Woodman's Pal also comes with a ballistic nylon sheath for easy transport and storage.
Features:
17-inch blade length
Chops, saws, and splits wood
Solid high-carbon steel
Combines an axe's blade with a machete
Made in the USA
Check out the Woodman's Pal 2.0 hybrid axe machete for all of your chopping, slashing, and defensive needs!
5. Estwing Sportsman's Axe

The Estwing Sportsman's Axe is an excellent survival hatchet because it is made of solid American steel and is built to withstand the most extreme conditions.
This axe also features a durable leather grip, making it easy to handle and use in the great outdoors.
This well-built survival tool functions as an emergency axe and chopping tool. It's equally suited for splitting wood, felling small trees, and pounding tent stakes into the ground.
Estwing's Sportsman's Axe is more than just an axe. It's a tried and true camping axe that comes in a compact size with a sharp blade.
Features:
Forged in one piece
Leather grip
Outdoor versatility
Tool grade steel
Made in the USA
Estwing Sportsman's Axe has a proven track record as a small axe and is perfect for many people's camping and survival needs. Check it out now!
6. SOG FastHawk

The SOG FastHawk is one of my favorites and the best survival axe by ratings on Amazon. So much so that I carry the SOG FastHawk with me in the cab of my truck.
I use the SOG FastHawk because it is a survival tool that can be used for just about anything, from prepping a small fire during an emergency to working as a great and intimidating self-defense weapon if needed.
The lightweight design makes this SOG tactical tomahawk easy to carry and quick to deploy tactical axe.
Features:
Excellent throwing tomahawk
Solid spike for deep penetration
It weighs in at 19 ounces
Well made and durable
I keep one of these top-rated axes on my go-bag. You should consider the SOG FastHawk as well!
7. Estwing Tomahawk Axe

The Estwing Tomahawk Axe is a budget-friendly piece of survival gear that I use. I like the Estwing Tomahawk Axe because it is a smaller, lightweight survival axe that I can keep accessible and ready to go at all times.
This survival hatchet is perfect for chopping small branches and limbs and self-defense in a survival situation.
I like this axe because of its solid steel construction and well-built rubber grip. It's a fine axe for personal defense and can help with camp chores.
Features:
Forged steel construction
Patented shock reduction handle grip
Hand sharpened and polished axe head
Versatile and durable
Made in the USA
This survival axe is one of my hatchets in my preparedness kit. If you're in the market for survival hatchets, take a look at the Estwing Tomahawk Axe.
8. Gerber Pack Hatchet Camping Axe

The Gerber Pack Hatchet Camping Axe is an excellent option for survivors looking for a small, lightweight camping axe.
This camping axe has a packable axe head with a 2.6″ axe head blade and a 9.46″ overall length, making it perfect for small tasks like chopping kindling or breaking apart small limbs.
The Gerber Pack Hatchet survival axe also comes with a ballistic nylon sheath that can be attached to your pack or belt for easy transport.
Features:
Full tang construction
Stainless steel construction
Rubber grip and finger grooves
Tall blade grind for sharpness retention
Ballistic nylon sheath
This compact, lightweight camping axe is perfect for those who prefer small survival hatchets for their basic preparedness needs.
Check out the Gerber Pack Hatchet Camping Axe.
9. Off Grid Tools Pro Trucker's Friend

The Off-Grid tools Pro Trucker's Friend is an excellent survival axe capable of assisting you in various situations.
The Trucker's Friend is a workhorse, and its axe heads can be used as an axe, hatchet for chopping firewood, pry bar, or hammer for those tough jobs you need to get done.
This high carbon steel hand axe isn't just an axe. This specially designed survival hatchet can get the job done from its multi-function axe head to its fiberglass handle and onto the shock-absorbing grip.
Features:
All-purpose tool
Shock absorbing grip
2.2 pounds
19.5″ long
Well balanced longer handle
This survival hatchet has everything you could need in a not quite full-sized axe body.
The Off-Grid Tools Pro Trucker's Friend is an excellent option if you want to save money on a multi-use survival tool.
10. Gerber Gear Downrange Tomahawk

The Gerber Gear Downrange Tomahawk is an excellent tactical axe that will be a great addition to any survival kit or bug-out bag.
The Gerber Gear Downrange Tomahawk features a unique design with a pry bar that you can use for various tasks, including prying open doors or windows in a survival situation.
This tactical axe is equipped with a hammer head and a 3.5″ blade that can be used for chopping wood or other tasks.
Features:
420Hc steel body
Hammerhead
Pry bar
Molle-compatible sheath
G-10 composite scales on the handle for added grip
This proven hand axe is one of the few survival axes that combines a good axe with breaching capabilities.
So, if you're looking for a survival hatchet that can get you in and out of jams, the Gerber Gear Downrange Tomahawk is one you need to look at.
11. Off Grid Tools Survival Axe Elite

The Off Grid Tools Survival Axe Elite is an excellent compact survival axe that can be used for various tasks, from chopping wood and breaking glass to shutting off gas valves and sawing through metal.
This survival hatchet isn't just a survival axe. Its key features make it a combination between a hand axe and a Swiss Army Knife that picks up where your Leatherman Multitool leaves off, making it a super versatile survival axe.
Off-Grid Tools has leveled up their game with the elite version of their survival axe. While older versions of Off-Grid Tools were made in China, the "Elite" is now made in the USA!
Features:
All steel design
30 tool features
6″ foldout saw blade
11.7″ long
Made in the USA
When space is limited and functionality is needed, the Off Grid Tools Survival Axe Elite provides an excellent option worth considering.
What are Survival Axes?
Survival hatchets are a type of axe that is constructed to solve a variety of problems.
Some of the survival axes are designed to split wood and for felling trees. As a hand axe is typically small with a short handle length, they are not suited for tackling large trees or logs.
However, because they are a compact design, they make portable, useful tools that can help build a shelter, cut different materials, and work as defensive tomahawks when needed.
The Bottom Line on the Best Survival Axes
When it comes to your survival axe, the best axe for you is the one you use, find to be reliable, and become well-versed in.
You can't go wrong with the SOG FastHawk for your survival axe needs!
The fact is, we all have our own unique needs when it comes to hatchets.
Therefore, it's up to each of us to do our research and find the best survival axe for ourselves.
Lastly, is there a survival axe you think should be on this list? If so, let us know about it in the comments below.
Stay safe!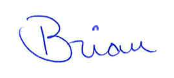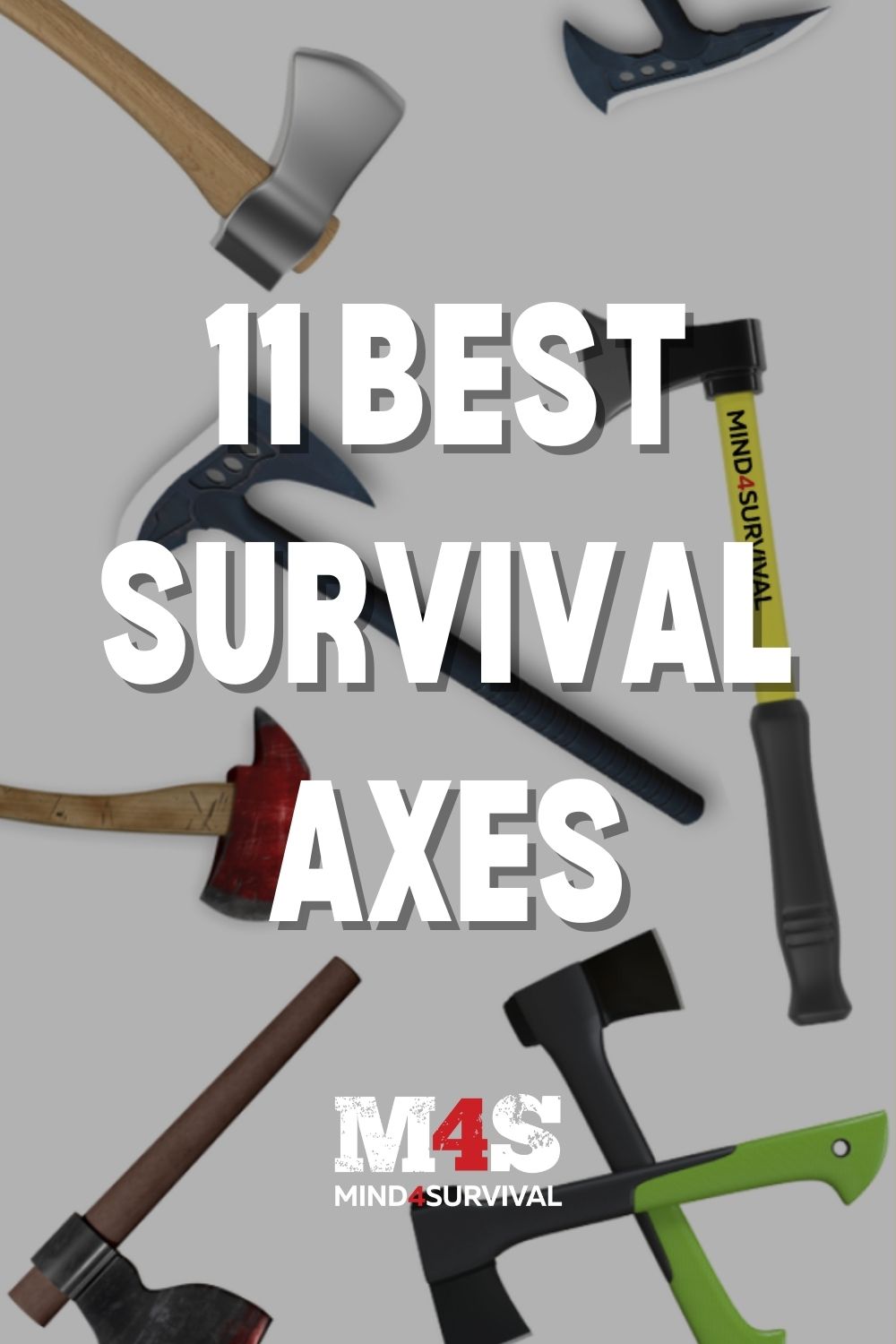 Stay informed by joining the Mind4Survival! 100% Secure! 0% Spam!
Mind4Survival is a free, reader-supported information resource. If you make a purchase through our link, we may, at no cost to you, receive an affiliate commission.