21: How to Start Prepping on a Budget with the Basics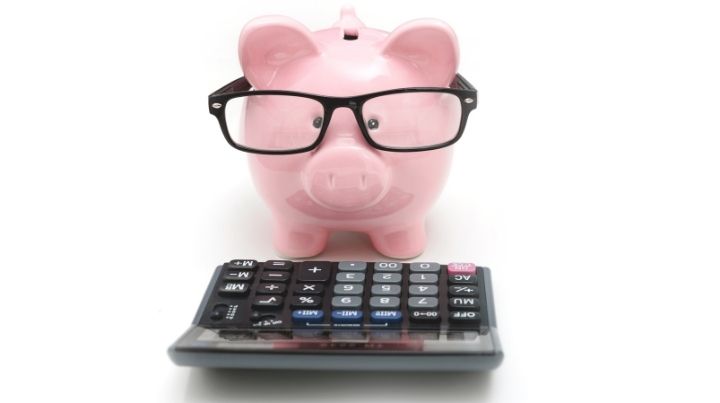 Podcast: Play in new window | Download
How to start prepping on a budget is different than starting with lots of money to spend. It's all about focusing on the basics and spending your limited money where it counts the most.
In some ways, prepping on a budget is even better because it forces you to think about the essential things. This will help you become better prepared with attention paid to water, shelter, food, security, etc.
When you address the basics, you cover the majority of your prepping needs. Ultimately, successful prepping doesn't require a lot of money. You need to use your money wisely.
How to Start Prepping on a Budget
The first step is always the hardest. What's you're starting point? Easy! How to start prepping on a budget begins with analyzing your financial situation. How much money can you dedicate to your preparedness efforts? If you don't have a lot of money, how can you come up with extra cash? Where can you cut your spending to make some extra room in the budget?
What Items Are Most Important to Start?
The most important concept is to focus on the basics, such as water, food, shelter, etc. Next, figure out your needs, and be sure to include anything particular to your unique situation, like a family member with a health or mobility issue. Then start getting supplies together.
First, see what you already have on hand. You may be shocked to find that you actually have quite a lot of your basics covered, and you need to organize them so they're useful and easy to access in an emergency. Using something you have is often better than paying for additional preps,
When you're figuring out how to start prepping on a budget, you don't have to buy expensive prepper gear, prepackaged survival food, or build a bunker right away, regardless of what some of those other sites say.
By focusing on low-cost options, you will be able to satisfy your basic needs. With those covered, you can then fine-tune and improve your preps as time and money permit.
Look for options like multi-use items that give you the biggest bang for your prepping buck. For example, a hatchet is useful for outdoor survival activities and can also be used as a defensive weapon in a pinch. White vinegar can be used for cooking, cleaning, and disinfecting. You get the idea.
Remember to focus on your needs rather than your wants.
Where Should Prepping Fall into a Person's Priorities?
First, you need to make sure that your everyday needs are taken care of. Prepping is essential, but you need to pay your rent and utilities first. You need to eat, put fuel in your vehicle, and make sure your kids have school supplies.
Once you have life's needs taken care of, then focus on your preps. And remember, it's not all about the money. As Jane Austin said in the podcast:
"Just get out of the mindset that prepping is about money. It's about being creative and being smart with the money that you have."
If you make getting the basics a priority, you'll be surprised how quickly your basic supplies come together.
A Few Money-Saving Ideas for How to Start Prepping on a Budget
Here are a few ways to save money and get prepped at the same time.
Coupons
Coupon shopping doesn't necessarily save you money if it's not something you'd ordinarily buy or if it's for a product your family won't eat. As well, when coupon shopping, make sure that any name brands you may be tempted to buy are actually cheaper than the generic alternatives.
Growing Your Own
Rather than buying all of your food, try growing some of it. Growing food, even a little, allows you to supplement your meals. That translates into saving money. Almost everyone can grow a little bit of food, even if it's only some salad greens in your apartment window or some seeds sprouting on the counter.
Buying in Bulk
Purchasing bulk food can save money, but only if you store it properly. It does no good to buy 50 pounds of something and let 45 pounds go bad.
Breaking down large quantities into smaller, more user-friendly sizes helps keep your food fresh longer. It also helps keep any unwelcome visitors, like bugs and rodents, from ruining your entire container of food.
Preserving Your Own
Learning how to preserve food can benefit you whether you grow your own, buy it from the farmer's market, or get it from the grocery store. Buy fresh food when it's in season or on sale, and then get it home and preserve it immediately.
Canning, dehydrating, drying, and pickling are great ways to preserve fresh food for later. You can find some resources about preserving and storing food here.
Free and Cheap Alternatives
Don't forget to look for cheap or free alternatives. At the grocery store, always check the last day of sale area in the frozen food, bakery, and produce sections. Be sure to freeze, use, or otherwise preserve these foods right away. Also, check out the discount racks. Some of the foods there were just poor sellers, while others are near their "best by" dates. Rotate those into the front of your stockpile.
If you are familiar with foraging, you can often go for a walk and come up loaded with berries or nuts. (Obviously, make sure you know precisely what you're harvesting.)
You can add these things to your preps with more effort than money.
The Bottom Line on How to Start Prepping on a Budget
Prepping is about planning ahead, and that includes your budget. Don't overlook your daily needs and overspend on preps. Calculate these things ahead of time and stick to your financial plan.
Always assess your situation and plan. Remember to always plan your work and work your plan.
Now that you've read my thoughts, what are your thoughts about prepping on a budget? Comment below and let us know!
Stay safe,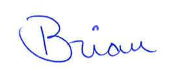 Stay informed by joining the Mind4Survival! 100% Secure! 0% Spam!
Mind4Survival is a free, reader-supported information resource. If you make a purchase through our link, we may, at no cost to you, receive an affiliate commission.