M4S 050: Five Ways to Make Quick Money
Last Updated June 16, 2023
|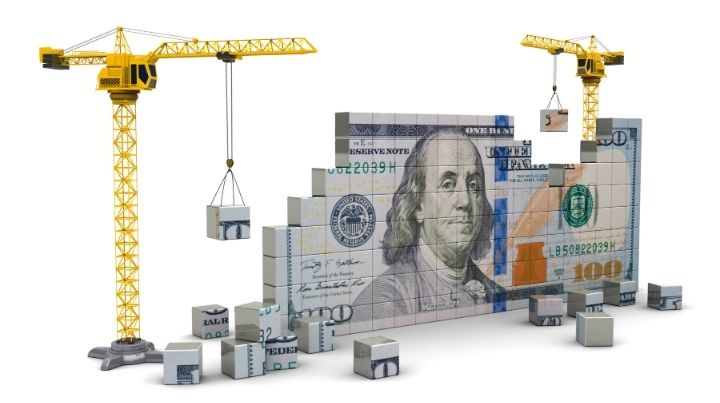 Podcast: Play in new window | Download
Knowing ways to make quick money is an essential prep for lean times.
With financially difficult times possibly looming on the horizon, the ability to make quick money may be more critical now than ever before.
In light of the rough times that may be ahead, can you name five ways how to earn cash fast? Wait, let me rephrase that. Can you come up with five ways to how to make money fast legally?
If you can, congratulations, you're ahead of the game!
If you can't, then this article and podcast episode are for you!
In this episode, I speak with Todd Sepulveda of Prepper Website, who will go over five ways to earn cash fast.
The Five Ways to Make Quick Money:
Sell Something

Have a Car Wash

Walk the Neighborhood for Lawn Work

Internet Related

Run Errands for Others
Sell Something
Host a Yard Sale:

A yard sale is a great way to declutter, open up more storage space and make quick money from unwanted stuff. There is a process to

host a yard sale successfully

. To run a yard sale, you'll need to decide what to sell, set a date for the sale, advertise it well, smartly price your items, and be prepared to pack up what doesn't sell.

Sell on Craigslist:

Craigslist

is an excellent way to sell items that you no longer need or want. Selling on Craigslist is similar to selling at a virtual swap meet and is a good way to make quick money.

Facebook Marketplace:

Another way to make quick money is through the Facebook Marketplace. Facebook Marketplace provides fast, local access to many people ready to pay cash for your unwanted things.

Pawn Shops:

Pawn shops provide another source of cash for people with stuff to sell. While you'll most likely make less money than selling direct to people through a yard sale, Craigslist, or Facebook, it is a more safe and secure way to make quick money.
*Personal Security Note: You MUST be careful when selling or purchasing items through the Internet. The vast majority of Internet sales involve well-meaning, legitimate people. However, some people use Internet sales to scam and harm others. Therefore, to help ensure your safety, I encourage you to listen to this podcast episode before meeting with any stranger.
Host a Car Wash
Hosting a car wash is another way to put money in your pocket.
The first step is to find a location for the car wash. If you don't own the property, you will first need to speak with the owner or manager. When asking permission to use their space, it's essential to be honest about your reasons for hosting the car wash.
Because you're asking to use someone else's space and water, you can expect some pushback here. So, plan for the pushback. Perhaps offer to wash the owner/manager's vehicles or clean the lot. Find some way to provide value to the owner, and you'll be more likely to succeed.
Once you receive permission, you'll want to set a date and get organized. When using someone else's property, don't forget to leave it better and cleaner than when you started.
Walk the Neighborhood for Yard Work
Yard work isn't something many people care to do. In the case of people who need to make quick cash, that is an opportunity. Doing yard work such as mowing grass, raking leaves, de-weeding gardens and flower beds, and trimming bushes and trees can all put money in your pocket.
Find Work on the Internet
One money-making opportunity that COVID has made abundantly clear is the ability to work remotely. While many companies are moving to a more remote and decentralized workforce, so are the opportunities for people who need to make quick money. For those willing to do the work, opportunities exist for virtual assistants, transcriptionists, and writing articles and other informative content for pay.
Run Errands for Others
Finally, the fifth way to make quick money is to run errands for other people. As with doing yard work, this lightens the load for people who may not have the time or motivation to handle everything on their own. Services such as TaskRabbit.com, Uber, Doordash, and others provide excellent opportunities for money needing hustlers to make quick money.
The Bottom Line
So, there you have it—five ways to make money quick. And Todd's five ways to make money quick are just the beginning.
Now, it's time for you to add to that list and develop your own ways to put cash in your pocket. When you do, please post them in the comments below and help others find ways to make quick money.
Lastly, as mentioned above, be smart and careful when interacting with strangers. With that, it's always good to remind yourself that your safety and security are more important than money. Be smart, and listen to your gut!

Stay safe,