What's the Best Weapon for Prepper Home Defense?
Last Updated June 19, 2023
|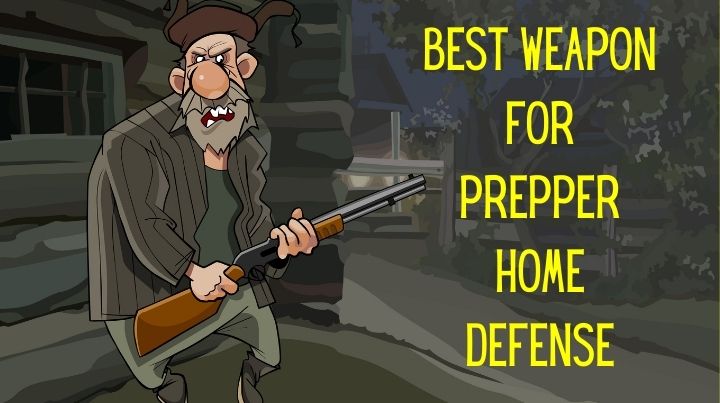 A topic that is up for constant debate in the preparedness world is, "What is the best weapon for prepper home defense?" Ask it a hundred times, and you're likely to get a hundred different answers.
There's a perfect reason for the lack of consensus: there isn't just "one best weapon." Prepper home defense is not a one-size-fits-all subject. Anyone saying otherwise hasn't thought things through and hasn't done a proper risk assessment. When choosing how to best defend your home, keep the following factors in mind.
Weapons Should be the Last Resort
Before we get into talking about weapons, it's important to understand a simple rule of conflict. That rule is that it's a rare conflict where both sides don't walk away bruised and injured. In other words, deciding to take defensive action against others may increase the potential for you and those you are defending to experience problems.
Personally, I believe in the mantra that states that the battle best won is the battle never fought.
Finally, it's important to remember that while you may be 100% justified in defending yourself, you can still be subjected to a nightmare of the civil and criminal legal systems. Sometimes avoiding conflict by leaving your home to the bad guys may help make sure the courts don't award your home to the bad guys as a result of the conflict.
Who Will Be Using the Weapon?
One of the most important questions you should ask yourself is who will be using the weapon. There may be several family members capable and willing to take on the responsibility for prepper home defense. You'll want to assess the needs of each of them.
What weapon are they most comfortable with?
What weapon are they most accurate with?
Do they have a mindset that will allow them to take violent action?
How much time are they willing to spend training?
You may find that three different family members have three different requirements for weapons. And that's absolutely fine. That's fine because the willingness to consider defending oneself and others is a big step. It requires a vote of confidence in oneself that can be far beyond what many people have ever had to make. So, you want the person to be as confident as possible in the defensive decisions they make and the actions they take.
While it would be nice for everyone to be a known defensive quantity, the fact is we are not all created alike. Moreover, each day is not a carbon copy of yesterday, which means individually, we have good and bad days. And, that applies to good and bad days when it comes to defending ourselves and others.
How Is Your House Built?
Another critical factor to consider when choosing a weapon, especially a firearm, is how your home is built. You need to know what your walls, ceilings, and floors are constructed of and what is on the other side of them. You'll need to know where family rooms and bedrooms are when you set up your defensive strategy.
This is important in choosing both a firearm and ammunition. You don't want someone shooting through a wall into a neighbor's apartment or your child's bedroom.
You can plan to create a fatal funnel, or a chokepoint, in your home. This can be considered your red line in the sand. By the time an intruder makes it to this point, you should have done everything in your power to convince the intruder(s) to leave.
This is the spot that provides the greatest protection to you and your family while minimizing the chance of harm coming to others and providing the greatest opportunity to deescalate the situation.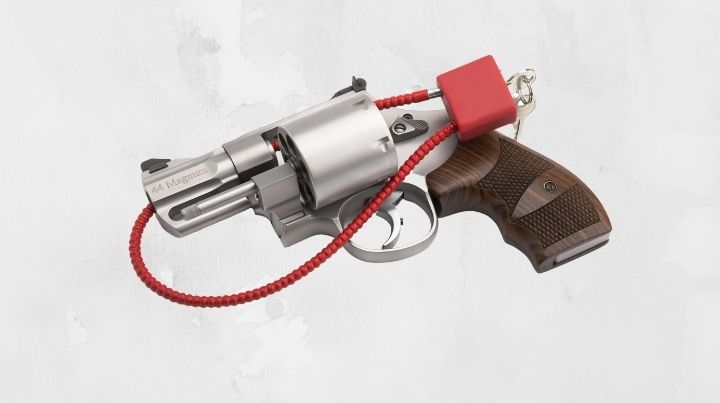 How Will You Store Your Weapon?
How you'll store your weapon depends a lot upon your family members and potential visitors. The key is to store your weapons in a manner that maximizes your defensive potential while minimizing the chances of someone else finding your weapon. The use of weapons is not a one-way street. When we, as freedom-loving people, decide to arm ourselves with a knife, gun, or bat, we should assume a heightened level of responsibility.
It's our heightened responsibility that demands we store, carry, train with, and use our weapons in a way that minimizes the impact onto others. Our freedoms are never so great that they should be allowed to intrude upon others. So, be conscious of how you store any weapon you have.
If you have children, you'll definitely want to consider a gun safe. While you may have taught your children gun safety and feel completely confident that they're not going to horse around, it doesn't mean that friends they have over have been taught properly.
As such, the responsible course of action is to lock up any firearms not on your person when there are young guests in your home.
Consider Alternative Weapons for Prepper Home Defense
Never underestimate the value of secondary and alternative weapons. Baseball bats make fine personal defensive weapons, as do sturdy canes and a variety of other heavy items found around the average home. When it comes to arming yourself with a bat, you'll definitely want to think it through ahead of time. After all, swinging a bat in a confined space such as a hallway is no easy task. Likewise, swinging for the cheap seats with the family present in a close quarter's chaotic situation also poses problems.
Knives are also good weapons, particularly if you have some training on how to use them effectively. If you go with a knife, make sure you find one that fits your hand well. You'll want a good grip for when your hands are sweaty and wet.
Then head to the garage for more things to add to your defenses. Remember, the key here is to think about these things ahead of time. Envision how and in what circumstances you see your self-defense weapons being used.
If your goal is to give yourself or your family member time to get away, consider items like tasers (also called stun guns) and pepper spray. (If you have asthmatic family members, consider pepper gel instead of spray.)
Your Brain Is the Ultimate Prepper Home Defense Weapon
As with most things related to survival, your brain is your number one weapon. Use it to make your home more difficult to breach and create strategies to keep all your family members safe. Run through it like a fire drill and get the whole family involved.
You are on your territory when defending your home, and that gives you the distinct edge of knowing all the hiding places, doorways, and improvised weapons. The home-field advantage puts you one step ahead of the bad guy.
What Is Your Favorite Prepper Home Defense Strategy?
Do you have a strategy for defending your home? What is your favorite prepper home defense weapon? Are your family members on board with the plan? Let's talk about it in the comments section.



Stay informed by joining the Mind4Survival! 100% Secure! 0% Spam!
Mind4Survival is a free, reader-supported information resource. If you make a purchase through our link, we may, at no cost to you, receive an affiliate commission.