M4S 004: Planning for Preparedness
Podcast: Play in new window | Download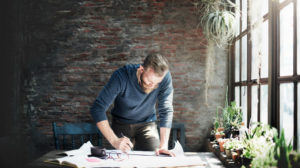 Pre-Planning
Pre-planning is preparing yourself to plan. All plans need information, and things sorted out to make them effective. Take the time ahead of the plan to figure out the information below. Doing so will help a lot when working on your plan.
Pre-Planning Steps
Step 1: Make Time to Plan
You need to set aside time to make the plan. Not doing so can cause you to rush, or wait until the last minute. If you do, you'll increase the possibility of making mistakes.
Step: 2: Make Time to Discuss the Plan
You need to discuss the plan with your family, friends and other who are involved in the plan. They need to know what the plan is and what they are responsible for to make the plan work.  Creating a plan without discussing it with the people involved may cause the plan to fail.
Step 3: List Who You Are Protecting
You will need to decide on who and what you can protect. You can't protect everyone and everything. You'll have to decide who and what is most important to you personally and for survival.
Step 4: What Do You Want to Protect From?
Now, think about what threats you will be facing. Is your plan directed towards natural disasters, knucklehead terrorists, or a random auto accident?
Step 5: What Are Your Resources
What resources, such as time, money, supplies food, housing, vehicles, equipment, etc. do you have available? You'll need to know this and understand how much, and whether you have enough.
Step 6: What is Your Daily Life
Disasters and bad guys strike at different times and are unpredictable. You need to think about different scenarios, such as where you and your family members will be at certain times of the day. Your plan needs to be able to be flexible and keep up with your changing life.
Step 7: How Long Do You Plan to Execute the Plan?
You will need to know how long you are going to be in and executing your plan. This will tell you the amount of supplies, etc. that you need. Are you planning for a three-day blizzard or a 30-day flood?
Step 8: "What if" It
Use "what ifs" to fine-tune your plan. Ask yourself "what if" this happened? By realistically pre-thinking through some scenarios, you will improve your plan over time.
Step 9: Contingency Planning
Every plan has a breaking point. You need to think about what could cause your plan not to work. Think these through and incorporate them into your plan if possible.
Lastly...
Never forget, you're just one prep away.
If you have any other thoughts or questions about pre-planning, please leave a comment below.
Stay safe, secure and prepared,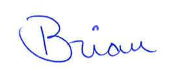 Thanks for Listening to This Episode!
To carry on the discussion and ask questions:
Leave a note in the comments below.
Leave a voice message by clicking on the "Record a Voice Message" tab over on the right side of your screen.
To help out Mind4Survival:
Subscribe on iTunes or through your preferred podcasting app.
Leave an honest rating or review on iTunes. They help and make a difference.
Like my Facebook page.
Additional Resources and Information: