M4S 109: Disaster Situations Aren't Always Isolated Events
Last Updated June 16, 2023
|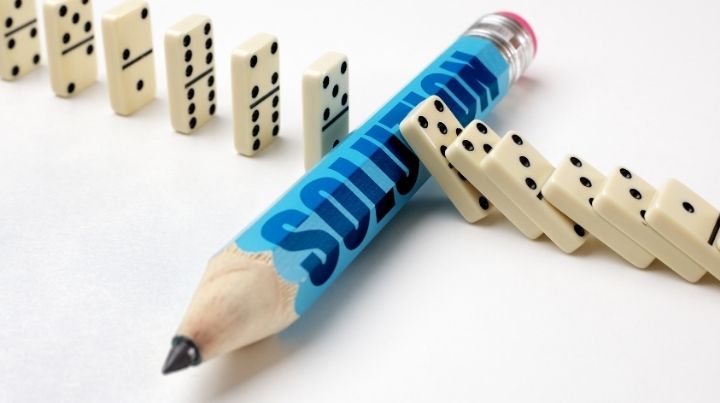 Podcast: Play in new window | Download
Let's talk about some stuff that does it make people feel very comfortable – disaster situations.
Every area has certain disaster situations to which they are more prone. Considering disasters from a "what-if?" mindset allows us to be one step ahead of the event if and when it happens.
I look at disasters in two types:
Micro disasters – may struggle in isolation
Macro disasters – struggle feels more tolerable as a group struggle.
And of course, when it rains, it pours. In many cases, disaster situations are not isolated events.
Disaster Situations Can Often Lead to Further Disasters
Often, the initial disaster leads to a series of crises.
For example, after Hurricane Harvey hit Houston, Texas, multiple disasters followed. Major flooding swept through areas that don't typically flood. The power was out. Residents near reservoirs were forced to evacuate as engineers released carefully limited amounts of water to keep the spillways from pouring out uncontrolled deluges. Looters and scammers swept into the area like vultures. And to add to the crisis, the Arkema Chemical Plant suffered severe damage that caused fires and multiple explosions.
Since a couple of days after the storm hit, officials from Arkema Chemical Plant in Crosby, Texas have warned that their plant was going to explode and there was nothing they could do about it. The system cooling the toxic chemicals stored at the plant were relying on generators to continue working. When the generators were flooded and ceased to work, officials warned that it was only a matter of time before the entire plant blew.

Small fires had been erupting across the plant, and last night, the second of nine trailers holding chemicals blew at around 6 pm Eastern time.
So, let's be clear about what happened here.
First, there was a hurricane.
Then there was a flood.
The spillways at the reservoirs threatened to burst, spurring mass evacuation.
Scammers and looters victimized residents.
After all that, due to flood and hurricane damage, a chemical plant caught on fire and suffered multiple explosions, leading to even more evacuations.
It's important to understand that disaster situations are quite often NOT isolated events.
What Are Some Other Complex Disaster Situations?
The series of events in Houston is not unique. There are many other examples of complex disaster situations.
Double hurricanes, called "proximate tropical cyclones" by meteorologists, are rare but can occur when two cyclones spring up closer to one another than usual. There can also be a double landfall from the same hurricane when it hits land, goes back out to sea, picks up more power, and hits land again.
Another example was the 7.9 magnitude San Francisco Earthquake on April 18, 1906. The earthquake set off a fire that raged through the city. The fire chief died during the initial quake, which hampered the response.
In the end, 3000 people died, and 25,000 buildings (490 city blocks)were destroyed ( 90% by fire). Hundreds of thousands of people found themselves homeless. Eventually, riots broke out throughout the city as people scrambled for limited resources.
In 2004 the Indian Ocean Earthquake occurred. The 9.3 magnitude earthquake resulted in 100 foot high tsunamis that killed over a quarter-million people.
This article talks about other disasters that occurred on a massive scale, many of them with a cascading series of follow-up emergencies.
The Covid Pandemic Has Resulted in a Cascade of Crises
When running into a series of disaster situations, you have to get through the first one and immediately be on the lookout for what comes next to be ready again.
The Covid pandemic affected people in different ways from other large- and small-scale disasters. When it rains, it pours. Many found themselves dealing with the pandemic and…
Financial Disaster (Macro)
Unemployment (Macro)
Job Loss (Micro)
Increase of crime
Serious Illness
Death of a Loved One
Natural Disasters
Man-Made Disasters
Add to this the isolation and mental health crisis that many people faced over a year of on-and-off lockdowns, and you have a devasting long-term series of seemingly endless emergencies.
Assess Your Readiness for a Series of Disaster Situations
We tend not to want to think about disaster situations, let alone more than one at a time. Yet, not thinking about them doesn't change the fact that they happen on their schedule, not ours.
If nothing else, the lockdowns were an excellent opportunity to evaluate your preparedness.
Did you have enough resources?
Were you able to take this opportunity to fix your preparedness holes?
How did you handle the situation mentally?
Strive to think things through, look at options, and the "what-if" of your current plans.
Should you need to evacuate, where are you going?
How many hotels are open right now?
If you have pets, will hotels accept them?
Where will you stay?
What could go wrong?
Can anyone tell you no, you aren't allowed to leave (family, friends, the Gov, law, etc.)?
Will you be ready to go in 15-minutes, 3 hours, or 3 days?
How long are you able to be self-sufficient?
The Bottom Line on Disaster Situations
Attempt to evaluate the worst events you can think of happening: Tornado / Terrorism / Earthquakes? Don't stress…. but think about what you can do to be more ready. Then think about what chain of events could possibly follow the initial catastrophe.
I want to make sure you don't get caught with your pants down. Be sure you're thinking about the what-ifs on both micro and macro disasters.
Stay safe,