17: All About Disaster Mindset
Last Updated June 19, 2023
|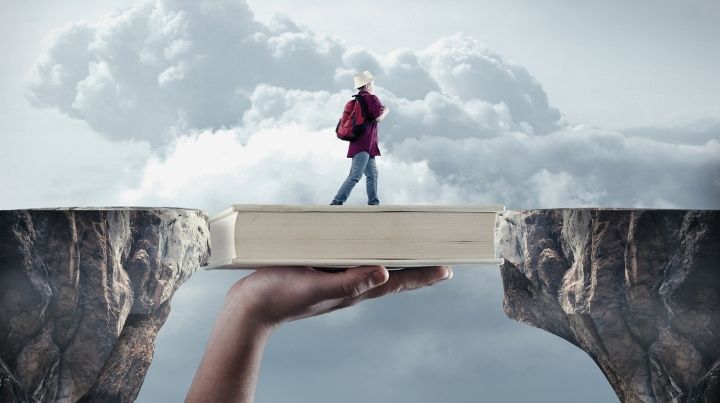 Podcast: Play in new window | Download
Reader Sam Cook asked, "What is the number one low-cost thing people can do to prepare a better disaster mindset?" As most preppers know, survival is all about disaster mindset, some good luck, and the right knowledge.
(This episode is the second half of a two-part episode featuring Sam Bradley. You can find the first half here in episode 14.)
To answer Sam's question:
Knowledge is Power!
First, people can get loads of free education and training all about disaster planning and awareness. Here are a few suggestions
Online Classes
People can get free education through FEMA online courses. (Yes, I know many people in our little corner of the world have their issues with FEMA. Regardless, they have excellent courses that can help you improve your preparedness.)
C.E.R.T. training is another good source of information.
Hands-on Training is the Best
When you can learn hands-on instead of just virtually, you will absorb more.
Become involved in organizations such as the Red Cross.
Local police, fire, and EMS agencies offer courses.
The Boy Scouts and Girl Scouts have courses and training available for both kids and adults.
Social Media
Social media gets a bad rap, but it can be a great way to connect with like-minded people who are happy to share their knowledge.
Facebook pages like the Mind4Survival page and others are ideal for adding to your knowledge bank.
Check out Prep Club on MeWe.
Always be careful with your online OpSec. You never really know who's in the groups with you – people can pretend to be anyone online. Don't give out too much information, and be cautious when planning to meet up with others in person. It can really feel like you know someone when you interact with them regularly on social media, but any of us who are all about disaster mindset understand the need to be careful.
All About Disaster Events in Your Area
It's essential to take the time to learn all about disaster events that are likely in your area. This includes:
What disasters are most likely to strike locally
The local resources to help people after an emergency
Which protocols are in place for local events
It's also important to learn more about your area in general. Where are your water sources? What are your alternate routes out of town? It's always interesting what you learn when you look at a familiar place through new eyes.
Your Family's Disaster Mindset
By getting the entire family involved in preparedness, you can help to enhance their disaster mindset. That, in turn, will help keep you on your toes.
Creating a family emergency plan doesn't cost anything other than time. Make sure you practice your plan and run drills. Make it fun so that everyone will want to participate instead of making it feel like drudgery.
Putting a family emergency kit together does have a cost, but you can minimize it. For example, you don't need an expensive tent. A plastic tarp will work fine during an emergency if you know how to set up a shelter with it. You don't need expensive paracord when twine or other cord works just fine.
The kit can be built over time and developed specifically for your family. And if you do an inventory before purchasing supplies, you'll probably be surprised to learn how much you already have on hand.
Talking to Children About Disasters and Disaster Mindset
It's important you talk with children about preparedness without scaring them.
Use the Internet. There is a lot of information available on how to talk with kids about specific events.
The more you educate kids at their level, the better off they will be.
Give kids a task so they have something to focus on; find the cat, turn off the lights, etc. Make kids a force multiplier rather than a hindrance.
If there is a disaster repeating on TV, turn it off. They don't need to be overwhelmed by the all-day news cycle.
Children's responses to events are often based on the parent's response. They may not precisely understand the situation, but they do know if it's bad or good. Remember, how you act around your kids sets the example. So, try to remain calm and not overreact.
The Bottom Line All About Disaster Mindset
The more you know, the less you'll fear, and the more effectively you will be able to react in the event of an emergency. Understanding the situation can help your response be efficient. Knowledge is power and the keystone of the disaster mindset.
Stay safe,