M4S036: Prepper Time Management with Ryan Mitchell Pt2
Podcast: Play in new window | Download
As discussed in time management part 1, time management is one of our biggest frustrations with readiness and prepping. Unfortunately, many of us suffer from too much to do and not enough time to do it in. However, while we suffer from lack of time, we have people like Ryan Mitchell of TheTinyLife.com to give us excellent time management insights.
One of our issues in today's world is that of smartphones, computers, the Internet, etc. The fact is, many of us plug in 24 hours a day. Since we're plugged in, we also find ourselves checking emails, catching up on social media, etc., like there's no tomorrow. All of that comes with a price. In our case as preppers, the price is to our readiness.
When you tune into this episode, you'll hear Ryan Mitchell discuss ways that he's pulled himself out of the corporate rut and inserted himself into a life of freedom. In so doing, he's managed to find many ways to make his life more efficient. As such, he can be better prepared and enjoy life more. Case in point, Ryan recently spent a month traveling through Europe. How did he achieve this? He made it happen by living a life of efficiency when it comes to time and money.
So, if you haven't done so already, check out this episode and begin improving your time management abilities. Also, don't forget, you can download a transcript of this episode below, or, if you'd like, you can also download the audio.
Enjoy!
Lastly...
Never forget, you're just one prep away.
If you have any other thoughts or questions about prepper time management, please leave a comment below.
Stay safe, secure and prepared,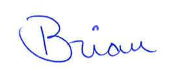 Thanks for Listening to This Episode!
To carry on the discussion and ask questions:
Leave a note in the comments below.
Leave a voice message by clicking on the "Record a Voice Message" tab over on the right side of your screen.
To help out Mind4Survival: