66: Hurricane Preparedness Tips to Survive the Storm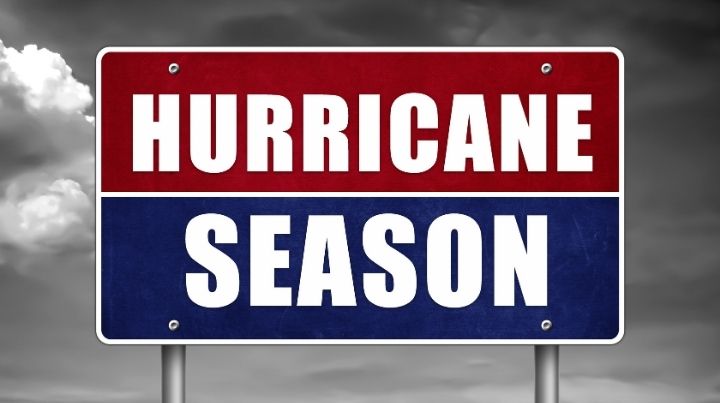 Podcast: Play in new window | Download
With hurricane season headed our way, I wanted to share some hurricane preparedness tips to help you get ready ahead of time. Many of these tips apply to any severe storm.
We see the same stories of hurricanes and major storms repeat themselves time and time again. Despite the loss of life and massive damage that hurricanes cause every year, people continue to be caught unprepared. The tragedy of this is that preparing for hurricanes isn't that difficult. As any preparedness-minded person will tell you, successfully preparing for a hurricane or major storm takes some time, effort, and forethought.
Before we get started with these hurricane preparedness tips, I want to urge those of you who are in the path of a hurricane to please take it seriously, play it safe, and avoid becoming a statistic.
Hurricane Preparedness Tips: Before the Storm
Most of the work for getting prepped for an impending hurricane or tropical storm happens long before landfall. Some things can be done well in advance if you live in hurricane country, while others need to be done shortly before the storm.
And you'll notice that many of these preps apply to a wide variety of emergencies, so the general preparedness you already have in place will provide you with a firm foundation (without the need to go out and fight the crowds for that last case of bottled water.)
Stay Informed
Start by keeping an eye on the news. When you see a storm forming that may impact you, increase your level of awareness about the weather. Pay attention to the weather apps on your phone, check the National Weather Service at weather.gov, and keep tabs on the forecasts for your area. Remember, weather.com is an entertainment money-making website when checking the news, and weather.gov is there to pass on weather information. Learn more about weather preparedness here.
When staying informed about tropical storms and hurricanes, make sure you understand the differences between weather advisories, watches, and warnings.
Advisories are issued when conditions are expected to cause substantial, potentially dangerous problems. If people use caution, these conditions should not be deadly.
Watches are issued when a hurricane or tropical storm may occur within 48-hours. When a watch is issued, it's time to double-check your preparations, make sure your vehicle is fully fueled, and start getting ready things in case you need to get out of dodge

.

Warnings are issued when a hurricane, or tropical storm is likely to occur within 36-hours. When a warning is released, wrap up your preparations and consider launching your evacuation plan.
Form a network with others to help keep each other informed and help out in a disaster. The minute one of you notices something terrible headed your way, pass the word on to others.

Understand the Categories of Hurricanes
One of the most important hurricane preparedness tips is to understand what meteorologists are talking about when referring to the "category" of the impending storm. Meteorologists rank hurricanes using the Saffir-Simpson Hurricane Wind Scale. They are categorized on a scale of 1-5 based on the top sustained wind speed.
The National Hurricane Center explains the Saffir-Simpson Hurricane Wind Scale.
Category 1: 74-95 mph

Very dangerous winds will produce some damage: Well-constructed frame homes could have damage to roof, shingles, vinyl siding and gutters. Large branches of trees will snap and shallowly rooted trees may be toppled. Extensive damage to power lines and poles likely will result in power outages that could last a few to several days.

Category 2: 96-110 mph

Extremely dangerous winds will cause extensive damage: Well-constructed frame homes could sustain major roof and siding damage. Many shallowly rooted trees will be snapped or uprooted and block numerous roads. Near-total power loss is expected with outages that could last from several days to weeks.

Category 3: 111-129 mph

Devastating damage will occur: Well-built framed homes may incur major damage or removal of roof decking and gable ends. Many trees will be snapped or uprooted, blocking numerous roads. Electricity and water will be unavailable for several days to weeks after the storm passes.

Category 4: 130-156 mph

Catastrophic damage will occur: Well-built framed homes can sustain severe damage with loss of most of the roof structure and/or some exterior walls. Most trees will be snapped or uprooted and power poles downed. Fallen trees and power poles will isolate residential areas. Power outages will last weeks to possibly months. Most of the area will be uninhabitable for weeks or months.

Category 5: 157 mph or higher

Catastrophic damage will occur: A high percentage of framed homes will be destroyed, with total roof failure and wall collapse. Fallen trees and power poles will isolate residential areas. Power outages will last for weeks to possibly months. Most of the area will be uninhabitable for weeks or months.
If you understand the Saffir-Simpson scale, you'll have a better idea of what to expect.
Create a Plan
If you don't have a plan, sit down and make one. All it takes is a quick Internet search to get a template or find some advice on making a plan. This inexpensive PDF book is a great guide.
Heck, if you're not in one already, jump into any one of the prepper Facebook groups out there and ask others what they do to plan. You'll probably get an almost overwhelming response.
The plan doesn't need to start in great detail. It can just be an outline of the significant points that you need to consider. Once you have those figured out, add to and fill in the rest of your plan over time.
Prepare in Case You Need to Evacuate
When it comes right down to it, hurricane preparedness is similar to many other large-scale emergencies you may face. Regardless of the problem, having the ability to put time and distance between yourself and the threat, whether it's a bad guy, a storm, or something else, can be the most effective step we can take to saving ourselves.
Make sure you have a "go bag" prepped and ready for each family member. Running around at the last minute trying to gather things as danger approaches is not the best option for your safety.
When creating your evacuation plan, include several different routes to account for closed roads or detours. Detours are common during disasters. You'll also want to plan for a place to meet those you may have been separated from.
It's important to remember that hotels almost always fill up during a hurricane, and many take advantage of the situation with price gouging. If you have pets, be certain to locate pet-friendly accommodations ahead of time. NEVER leave your pet at home alone if you have to evacuate.
Create a Family Communication Plan
Some events are more likely than others to burden communications systems, so it may be difficult to reach other family members. It's a good idea to designate an out-of-state relative or friend to be a point of contact for you and your loved ones. That way, if people are split up and the phone system is a mess, they can leave a message with your point of contact. That person can let others know what's going on and who is accounted for, or, in the worst case, who is not.
When the cell system crashes from overuse, text messages have a better chance of getting through. So, try texting if you can't get a voice call through.
Stock up on Emergency Supplies
We all know the typical story. The vast majority of people do not prepare ahead of time. When a hurricane or other problem comes, they run to the nearest store and empty the shelves.
So, take the time and make an effort to stock up on necessary supplies before things go bad. You definitely don't want to be one of the people fighting over a case of water and a can of beans.
This is where your general level of preparedness provides you with an advantage.

Protect Your Property
Make sure to prepare your home for the storm with these hurricane preparedness tips. You'll need to be ready for high wind, heavy rains, and flooding. If you have the time, energy, and money (probably mostly money), you can think about building a safe room or storm shelter. Keep in mind this will protect you from high winds and structural damage but may not protect you from flooding.
If you have space, store materials for protecting your home. Board up your windows to protect the glass, cover up areas where water may get in, and sandbag entry points around your home, like ground-level doors and basement windows. Get these supplies well in advance. Trying to find plywood after the horde of two-legged termites hits Home Depot will be like trying to find a prepper who doesn't own a flashlight. Good luck with that. It isn't happening.
Slap up the plywood over windows and openings. Then gather all of your yard furniture, trash cans, and other lightweight yard items that could become airborne in high winds.
To protect your home from rain, keep your roof and gutters free from debris such as leaves, twigs, and branches. Ensure you have check valves in your sewer system to stop any floodwater from soaking the inside of your house. If you live in a flood-prone area, think about waterproofing the basement and raising the electrical panel, water heater, and furnace.
Make sure that you have all the insurance you want and need. Many people do not have flood insurance. So, give your insurance agent a call if you live in an area that has experienced flooding. With that, make sure you're sitting down when the agent tells you the cost because it isn't cheap.
Gather and Review Your Records
Consolidate your essential medical, financial, insurance, educational, legal, etc., documents where they are easy to grab. If possible, scan or save them onto a flash drive or other devices that you can take with you. When you store your documents, make sure to have a backup copy if your other one goes bad or gets lost.
Make time to sit down and review your insurance policies for your home, your vehicle, and any other expensive item that may sustain damage due to the storm. If you have any questions, call your insurance agent and have them explain the details to you. If necessary, increase your coverage. Finding out after the fact that you don't have coverage is never a good time.
"Should I Stay or Should I Go" ~The Clash
As the storm draws closer and more details are forecasted, decide whether to stay and ride the storm out or head for the hills. Now, the one caveat to that decision-making process is if the authorities tell you to go. Sure, they err on the side of caution. However, that caution is for your safety, so why fight it? Yes, evacuating can be a pain in the butt. Then again, if you evacuate and nothing happens, look at it as if it's a training event for that time when something does happen. When it matters, a practice run can make an enormous difference.
It's also good to remember that the authorities don't always get it right. So, don't sit around waiting for someone to tell you to go. Instead, if no one has said anything when you think it's time to go, get up and get going.
If you need to evacuate, you want to be ahead of the game and hit the road. Remember, especially in the case of a hurricane, roads fill up fast. The sooner you get on the road, the better off you'll be. You don't want to weather a significant storm stuck in traffic. So, don't be that guy or gal who waits until the last minute and wonders why they're in a bad spot.
Hurricane Preparedness Tips: During the Storm
The storm is bearing down on you.
Now, some reading this, who, despite the danger, will hunker down and stay come heck or high-water; in this case, literally high-water.
Heck, I recall a young soldier named Brian Duff who rode out a tropical storm in a Panama City hotel room at a bunch of drunken rugby players' hurricane party. As Forrest Gump's momma says, "Stupid is as stupid does."
Now that I've told you the wrong way to ride out a tropical storm or hurricane, let me tell you the right way.
Stay inside and away from exterior windows or doors.
Prepare for a power failure.
Be ready for flooding to happen.
Always be ready to change to Plan B, even if you'd initially decided to ride out the storm.
While you can deal with a power outage pretty easily, you should definitely think twice if the floodwater rises. Remember to consider that areas around your home may flood long before your home, so don't wait too long before deciding to bug out. When you do leave, head to higher ground.
Hurricane Preparedness Tips: What to do After the Storm
Lastly, let's go over the third point of hurricane preparedness and surviving a storm – what to do after the storm. Statistically, more people die after a hurricane than during it.
Deaths involving debris clean-up, car accidents, electrocution, drowning, and heart attacks due to the stress of the event are the most common causes of mortality.
Safety First
First off, remember to put safety first. You've survived a bad situation, and there's no point turning your preparedness win into a preparedness fail. Heading home a day or two before it's clear to do so won't improve your outcome. In other words, the storm's gone, now sit tight and wait until it's safe to head home.
Help keep yourself safe by staying out of floodwaters. Floodwaters aren't just dangerous due to the critters and debris that are floating around in them. Bacteria and general nastiness thrive in floodwater. Here's more information about the hazards of floodwater. So, follow the best course of action and stay out of the water.
Next, just like we don't take a shower with a plugged-in hair drier, don't use electrical equipment if you or the equipment are wet or in water.
Lastly, have someone who knows about floods and their effects on the structure of homes inspect your house before going in. Again, it may not be easy to wait, but the life you save may be your own.
Keep Yourself Healthy.
You must take care of your health. Doing so starts with not drinking anything that comes out of the tap now. You'll want to make sure you purify any water that is not from a purified source. If you want to know more about purifying water, go check out my blog post on "How to Purify Water."
Avoid eating anything, even canned items, exposed to flood water. You should also not eat anything that may come from your garden. As the old saying goes, "When in doubt, throw it out."
Cleaning up everything and disinfecting it is essential. Unfortunately, you cannot safely disinfect many things after being in contact with floodwater. Nuke anything that came in contact with floodwater. Clean it thoroughly or have it removed and hauled away.
All of that water and mud in your house can leave behind bacteria, diseases, raw sewage, etc. Here's some more information on cleaning up and starting over after a disaster.
The Bottom Line on Hurricane Preparedness Tips
Getting ready for a hurricane starts well before it's even on the horizon. Your general state of preparedness will help you be far ahead of others when a storm is approaching.
Hurricane preparedness goes in 3 stages. Knowing what to do before, during, and after a hurricane will help keep you and your family safe.
Have you ever been through a hurricane? Do you have any tips to add? Do you have any questions about preparing for a hurricane? Please leave a comment below.
Stay safe,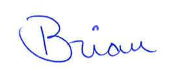 Stay informed by joining the Mind4Survival! 100% Secure! 0% Spam!
Mind4Survival is a free, reader-supported information resource. If you make a purchase through our link, we may, at no cost to you, receive an affiliate commission.