M4S 027: What You Need to Know About Prepper Dog Training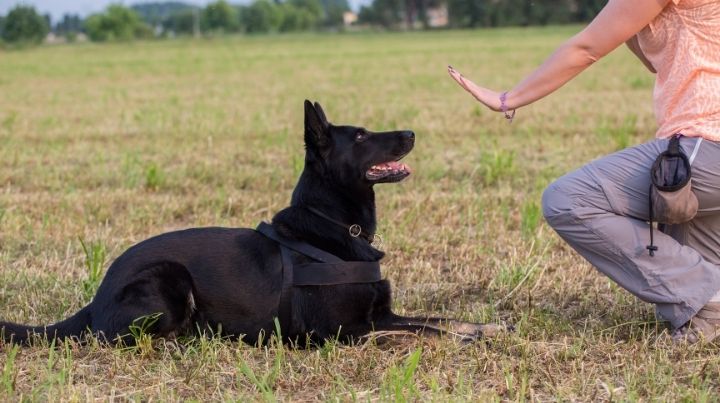 Podcast: Play in new window | Download
Dogs are already part of many people's lives. If you already have a canine family member, why not engage in some prepper dog training to make them a part of your security plan?
Why Should You Train Your Dog?
Untrained dogs could become a liability, both before and after the SHTF. An unruly dog isn't pleasant to be around for you OR your neighbors, and a dog that is ill-behaved after the SHTF could add to the danger of your situation.
A properly trained dog may help you out when it's needed the most.
Remember the 5-Ds of Home Security?
Low tech detection systems include things such as a family dog and trimming plants away from your home. A dog in the yard is simple. Dogs will usually bark and alert you to the presence of someone who isn't supposed to be there.
Now, you don't want a dog that barks every time the wind blows the leaf off a tree, and that's where some prepper dog training comes into play. Work with your dog regularly to teach him to identify real threats to which he should alert you.
What Are the Best Prepper Dog Breeds?
Any breed of dog may be good as long as it can be trained to be obedient. It's essential to have a dog that is willing and capable of doing the job that needs to be done.
For security work, try to find working or herding dogs that are over 45 pounds. One dog training expert identified these 5 breeds as being some of the best prepper dog breeds.
Kangal Shepherd
German Shepherd
Great Pyrenees
German Short-Haired Pointer
Siberian Husky
Keep in mind that almost any dog will bark to alert you to a stranger and, if treated well, will be a loyal friend and defender. Don't discount adopting from an animal shelter when seeking your prepper dog.
Ten Things to Know When Caring for a Dog
Taking care of a dog isn't difficult, but it can be time-consuming and expensive, depending on the dog.
Provide a protected and clean living environment. Make sure your dog has shelter from the elements, heat, and cold.
Have fresh water available at all times.
Feed a quality diet and prevent obesity.
Take your dog to the veterinarian on a regular basis.
Provide ample opportunity for exercise. A well-exercised dog is a well-behaved dog.
Communicate and develop a relationship with your dog.
Train your dog on basic obedience commands.
Consider spaying or neutering your dog.
Make sure you groom your dog and trim its nails.
Identify your dog with a collar, microchip, etc. This greatly increases the chance of getting your furry friend back if they get away from you.
What Should Urban Dog Owners Be Aware of When Taking Their Dog to the Country?
A day out hiking in the country with your dog sounds like a fantastic way to spend time. However, if you're letting your dog off-leash, make sure they have a strong recall. You don't want to spend your weekend looking for your dog.
Identify any dangers in the area. Are there venomous snakes or predators about which you should be concerned? Are you in an area where trapping is common?
When you get home from your outing, check your dog for ticks, stickers, etc., to keep them healthy.
Prepping for Your Dog
A dogs food needs depend upon:
Weight
Breed
Age
Activity level
Be sure to store food for your dog along with preps for humans. Rotate it into your regular supply like any other food, so it's less likely to become rancid. Don't forget to include water for your prepper dog in your food planning. Pack water and a collapsible dog bowl with you in your bug out bag.
How Long Does Dog Food Last?
Stephanie Dale wrote a great blog post on the American Prepper's Network, where she states:
Store dry dog food in the original unopened packaging.
Don't open the bag.
If you desire more protection for the dog food, place the unopened bag inside another container.
Once opened, use the dog food within six months.
Canned food can last two to five years, according to the manufacturer.
Discuss any issue specific to your dog with your veterinarian. If your dog takes medication, try, just like with humans, to stock up on extra. If your dog has a propensity toward a certain ailment, like ear infections, learn how to treat them yourself when possible and keep on hand the necessary supplies.
Beneficial Prepper Dog Training Concepts
Basic dog obedience training is a must, particularly for a prepper dog.
When training your dog, begin in a low distraction environment. As the dog improves, increase the distractions, so the dog learns to pay attention to you.
The three most important prepper dog training commands are:
Stay
Recall (come back to you)
Quiet
The Bottom Line on Prepper Dog Training
There are 4 basic things to remember when training your prepper dog.
Train what you know.
Use the gear that you have.
Keep yourself and your dog as healthy and fit as possible.
Commit to learning a new skill.
Have you included your dog in your preparedness plan? Have you done any special training with your dog? Let's talk about it in the comments below.
Stay safe,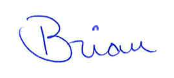 Stay informed by joining the Mind4Survival! 100% Secure! 0% Spam!
Mind4Survival is a free, reader-supported information resource. If you make a purchase through our link, we may, at no cost to you, receive an affiliate commission.