56: Bug Out Bag Packing List – The Top 10 Items to Have
Last Updated June 22, 2023
|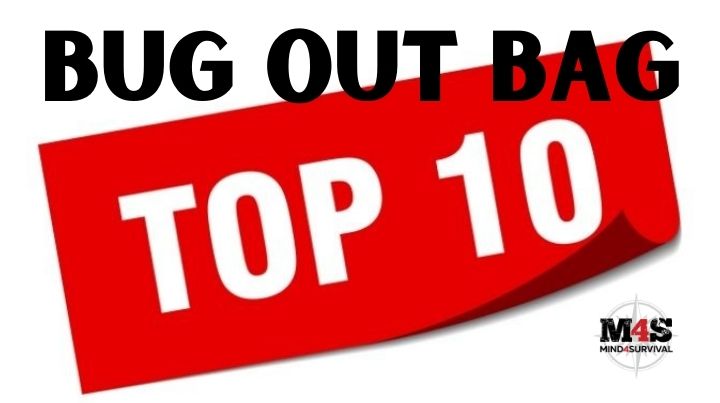 Podcast: Play in new window | Download
One discussion that often heats a prepper conversation is what you should be on your bug-out bag packing list. Most often, it's one opinion versus another, then another, and so on until the conversation melts down.
Pretty much everyone has a different idea of the perfect bug-out bag packing list. Today I want to share ten items you may want to include.
Why Are These Items on the Bug Out Bag Packing List?
The items on this bug-out bag packing list aren't just my opinion. These items are the result of polling many awesome people within the Mind4Survival Facebook group.
When it comes to bug-out bags (and many things within our preparedness community), opinions are like flashlights. Everyone has one – or in many of our cases, a dozen or more. Am I right!? Give me a big Hoo-Yeah, if you're a flashlight hoarder like me!
Because so many people have different opinions about what should be in a bug-out bag, I decided to ask the Mind4Survival Facebook group what they thought. Then, I took the answers and compared the commonalities between the lists, ranking the most included items. When it was all said and done, we ended up with a list of ten basic items that should be the foundation of all bug-out bags, plus a few other items that just missed making the top ten list.
Let's look at the top 10 bug-out bag items that everyone should include and why those items are important. Plus, I'm going to cover some of the runner-ups that are definitely worth a look if you have space. And finally, we're going to go over the difference between the foundational "must-have items" in your bug-out bag and the optional nice to have's that we all need to consider when preparing for our individual situations.
The Top 10 Items for Your Bug Out Bag Packing List
BONUS: Tie for #11: Cash / Credit & Debit Card / USB stick w/ important documents
Bug Out Bag Foundational "Must Have" Items
The ten items here, are in my opinion, the items that every bug out bag packing list should have. With proper practice and training, everyone can do really well in difficult situations with just these items. Heck, think of the show Alone and what the contestants achieve with just a few simple items.
Remember, though; I mentioned practice and training. As Vince Lombardi said, "Practice doesn't make perfect. Only perfect practice makes perfect." So, practice, train, think, and prepare yourself to use the gear you have to survive when the odds are stacked against you.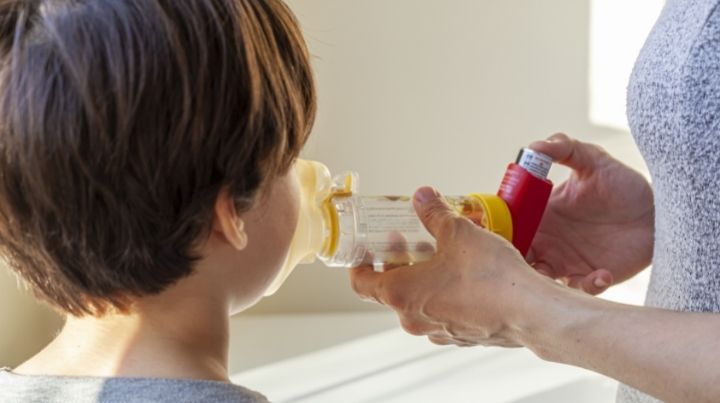 Bug Out Bag Personal "Must Have" Items
Once you pack your "Must Have" items, you should then pack the items that are "Must Haves" specific to your situation.
Perhaps you have a medical condition that requires you to pack medications. Maybe you have children to think about so, and you need to pack certain things for them. Basically, whatever you absolutely need to survive, goes in the bag next.
Don't forget to take your environment into account and prepare for specific problems to you, your location, and your situation.
Bug Out Bag "Nice to Have" Items
With all of the foundation "Must Have" and Personal "Must Have" items packed, you can then pack gear that is "Nice to Have." For example, now is when you pack the items that didn't make the list, such as a memory stick with important documents on it, a battery bank, solar charger, emergency radio, or even some candy.
This is the point at which you personalize your bag to fit your needs and wants. Remember, when packing the "Nice to Haves," do not go overboard. Packing a library of books in your bug-out bag may sound good at the time but won't seem so great after you've carried it for 10 miles when your feet and back are screaming at you. It's at this point when packing the "Nice to Haves" that many people go crazy, and their bug-out bag skyrockets from a manageable weight to something that a semi-truck is needed to haul around.
The "Nice to Have" items are also the items that you'll put to the inclusion test when you're out training with your bug-out bag. The inclusion test is the mental yay or nay that you give during or after training when you realize that something isn't needed so that you can ditch it. If you find an item useful, you'll keep it. If it doesn't work as you thought or never use it, you should consider dumping it to save on weight or make room for other more useful gear.
The Bottom Line on Your Bug Out Bag Packing List
There isn't one standard bug-out bag list that will work for everyone. We all have unique situations, needs, and environments. Start with the basics, and then add the things essential to you personally. Keep the weight in mind when adding the "nice to have items. And most of all, practice and become familiar with your gear so you are comfortable using it when you need it most.
Do you have anything in your bug-out bag that we didn't mention here? What are your favorite "nice to haves"? Let's talk about bug-out bags in the comments.
Stay safe,