M4S027: Dog Training with Jill Powell
Podcast: Play in new window | Download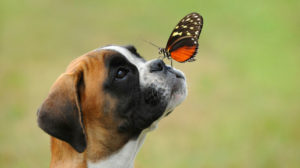 Why are dogs a valuable and integral part of the readiness lifestyle?
Dog training is important
Dogs are already part of most peoples lives.
Since dogs are probably a part of your life, why not train them to be a part of your security plan?
In this episode on Dog Training
Why Should You Train Your Dog?
What Dog Breeds Are Best for Preppers?
Caring for a Dog
Taking Your Dog to the Country
How Much Food Does a Dog Need?
Beneficial Dog Training Concepts
How Long Does Dog Food Last?
Key Canine Training Points
Why Should You Train Your Dog?
Untrained dogs could become a liability.
A properly trained dog may help you out when it's needed the most.
Dog's provide comfort during stressful situations.
Brian Duff on the 5-Ds of Home Security:
Low tech detection systems include things such as a family dog and trimming plants away from your home.  A dog in the yard is simple.  Dogs will usually bark and alert you to the presence of someone who isn't supposed to be there.
What Dog Breeds Are Best for Preppers?
Any breed of dog may be good as long as it can be trained to be obedient.
It's essential to have a dog that is willing and capable of doing the job that needs to be done.
For security work, try to find working or herding dogs that are over 45 pounds.
Ten Things to Know When Caring for a Dog
Provide a protected and clean living environment.
Have fresh water available at all times.
Feed a quality diet and prevent obesity.
Take your dog to the veterinarian on a regular basis.
Provide ample opportunity for exercise.
Communicate and develop a relationship with your dog.
Train your dog on basic obedience commands.
Consider spaying or neutering your dog.
Make sure you groom your dog and trim its nails.
Identify your dog with a collar, microchip, etc.
Taking Your Dog to the Country
What Should Urban Dog Owners Be Aware of When Taking Their Dog to the Country?
If you're letting your dog off leash, make sure they have a strong recall. You don't want to spend your weekend looking for your dog.
Have you identified any dangers in the area?
Check your dog for ticks, stickers, etc., when you get home.
How Much Food Does a Dog Need?
A dogs food needs depend upon:
Weight
Breed
Age
Activity level
Don't forget to include water in your food planning.  Pack water and a collapsible dog bowl with you.
Discuss any issue specific to your dog with your veterinarian.
Beneficial Dog Training Concepts
Basic dog obedience training is a must.
When training your dog, begin in a low distraction environment. As the dog improves, increase the distractions, so the dog learns to pay attention to you.
The three most important dog training preparedness commands are:
Stay
Recall (come back to you)
Quiet
How Long Does Dog Food Last?
Don't forget that dogs will need to eat during crisis and emergency situations too.
Include your dog's needs in your family emergency plan.
Stephanie Dale wrote a great blog post on the American Prepper's Network, where she states:
Store dry dog food in the original unopened packaging.
Don't open the bag.
If you desire more protection for the dog food, place the unopened bag inside another container.
Once opened, use the dog food within six months.
Canned food can last two to five years according to the manufacturer.
Key Canine Training Points
Train what you know.
Use the gear that you have.
Keep yourself and your dog as healthy and fit as possible.
Commit to learning a new skill.
Lastly...
Never forget, you're just one prep away.
If you have any other thoughts or questions about dog training, please leave a comment below.
Stay safe, secure and prepared,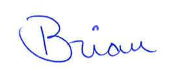 Thanks for Listening to This Episode!
To carry on the discussion and ask questions:
Leave a note in the comments below.
Leave a voice message by clicking on the "Record a Voice Message" tab over on the right side of your screen.
To help out Mind4Survival:
Subscribe on iTunes or through your preferred podcasting app.
Leave an honest rating or review on iTunes. They help and make a difference.
Like my Facebook page.
Additional Information and Resources:
Remnant Canine 360: Facebook Page
Remnant Canine 360: YouTube Channel
M4S Blog Post: 5-D's of Home Security
M4S Podcast Episode: Managing Your Risk Profile