The Best Emergency Sleeping Bag | Reviews and Guide (2023)
Last Updated June 19, 2023
|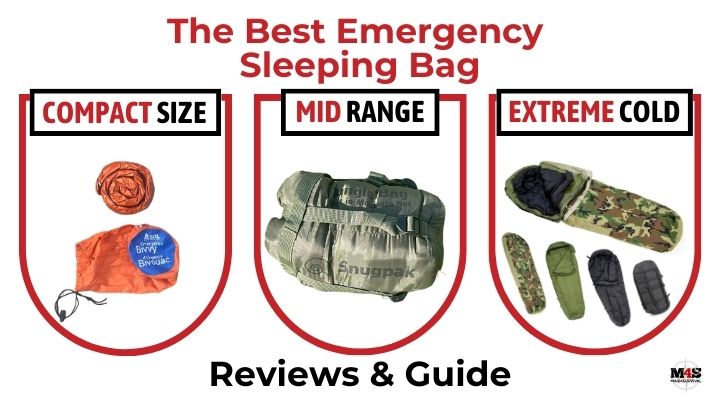 You can die in a few hours without adequate protection from the elements. That's where preparedness, which includes an emergency sleeping bag, comes in handy. Emergency sleeping bags can mean the difference between life and death and are an essential piece of gear for any emergency kit.
There are two options for emergency sleeping bags: purpose-built and field expedient. I'll cover both in this article by listing the best purpose-built emergency sleeping bags, followed by a few tried and true field expedient options. Which you choose is on you, but please choose an emergency sleeping bag option, so you're not left out in the cold when disaster strikes.
Disclaimer: This article contains affiliate links that I may receive a small commission for at no cost to you if you choose to purchase a product through a link on this page.
What are the best emergency sleeping bags:
What are the Best Emergency Sleeping Bags?
The best emergency sleeping bag is the one you have with you when disaster and cold weather strike. That's because most people don't take the time to address the critical survival need of shelter.
After all, what are the chances that someone will ever need an emergency sleeping bag? For the approximately 1300 people who die from cold each year in the U.S., that chance is 100%. And, for outdoor enthusiasts or people who plan to be in a survival situation, the odds of encountering a cold weather emergency increase substantially.
To readdress our earlier question, the greatest emergency sleeping bag is the one that you have with you and which is most capable of protecting you and your loved ones. Unfortunately, that answer isn't a one-shot solution.
If you're on a short hike, humping in a complete Military Sleep System (MSS) isn't something most people will do. Similarly, if you have space in your vehicle, why not carry an MSS instead of relying on a lightweight piece of mylar to save your life?
Here are the best purpose-built emergency sleeping bags based on their key advantage.
---
S.O.L. 90% Reflective Lightweight Emergency Bivvy


The S.O.L. 90% Reflective Lightweight Emergency Bivvy is an excellent option for anyone who needs an emergency sleeping bag in a compact size. Weighing in at 3.8 ounces, the S.O.L. Emergency Bivvy is small enough to fit in a cargo pocket. While small, the 84″ x 36″ footprint makes this easy-to-pack unit large enough to protect even the more robust survivor.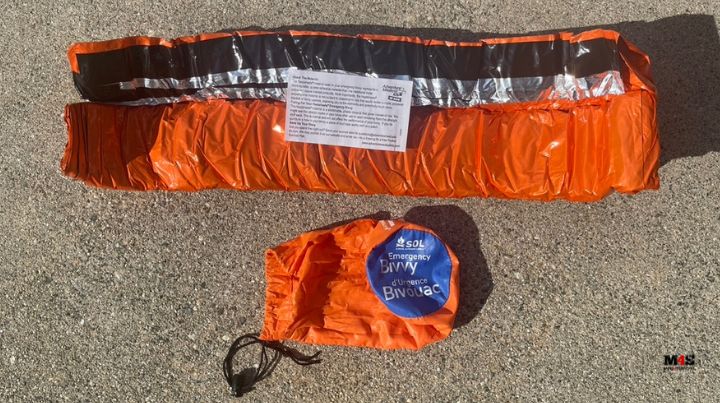 Its size advantage, combined with its ability to reflect 90% of body heat back to its occupant, makes this pocket sleeping bag my choice when space is limited and I want protection from the elements—just in case. A good hack with this S.O.L. emergency sleeping bag is the extra space in its bivy sack. I use that space to store a small Bic Lighter, tinder, survival whistle, and compass.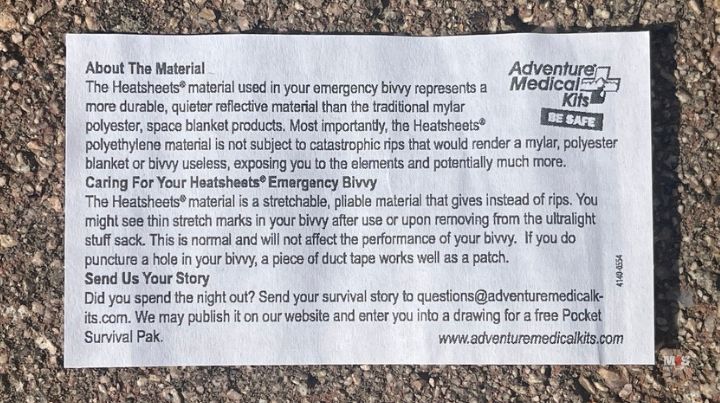 If you're looking for an emergency sleeping bag, but don't have room for a sleeping bag, the S.O.L. 90% Reflective Lightweight Emergency Bivvy is the choice I go with and think you should consider.
---
Snugpak Jungle Bag


The Snugpak Jungle Bag is the next rung on my emergency sleeping bag scale. It's compact at 7″ x 6″ packed in its compression sack. Together the stuff sack and lightweight sleeping bag weigh two pounds. The footprint of the sleeping bag size measures 86″ x 31″, which is tighter than the S.O.L. Emergency Bivvy. It's rated to a low 45°F / 7.2°C and is light enough not to be overly hot when the biting and stinging insects begin to show up.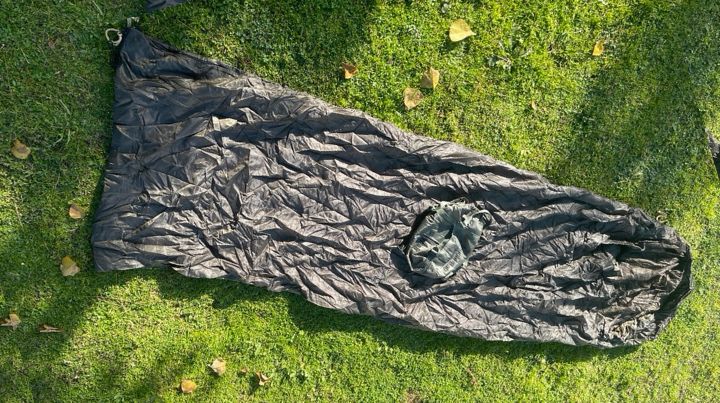 I like the ability to combine the Snugpak Jungle Bag with the S.O.L. Emergency Bivvy. Together, they make a great field-expedient sleep system that will keep you warm when each would otherwise leave you shivering. Always practice the adage, "smarter, not harder," and you will be better prepared to come out on the good side of things.
---
Military Modular Sleep System (MSS)


No discussion about emergency sleeping bags can be complete without considering the Military Modular Sleep System. Yes, I know, at seven pounds, the MSS is heavy. And at one cubic foot of space, when stored in its compression stuff sack, it takes up too much space to make something you'd carry on your back. However, that doesn't prevent it from warranting a spot in your vehicle, remote cabin, or anywhere the temps may dip below otherwise survivable levels.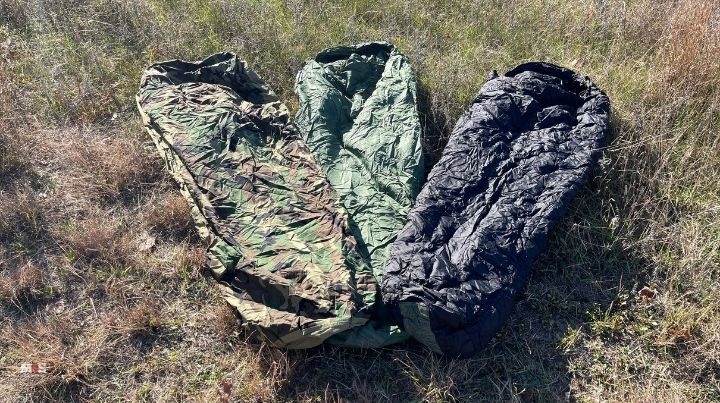 The MSS makes a great emergency sleeping bag because it's not just a sleeping bag; it's an entire sleep system. When dressed appropriately, the military sleep system is capable of withstanding -50°F (-45°C). To handle temperatures that cold, the MSS requires its patrol bag >30°F (-1°C) to be nested in the heavier Intermediate Cold Weather Bag and Gore-Tex Bivvy sack.
That's a lot of cold resilience built into this sleep system, making it an excellent, and if the budget permits, must-have emergency sleeping bag system. I can say that as someone who lugs it around in my truck wherever I go. With it, I'm ready to tough it out where others might succumb to the cold.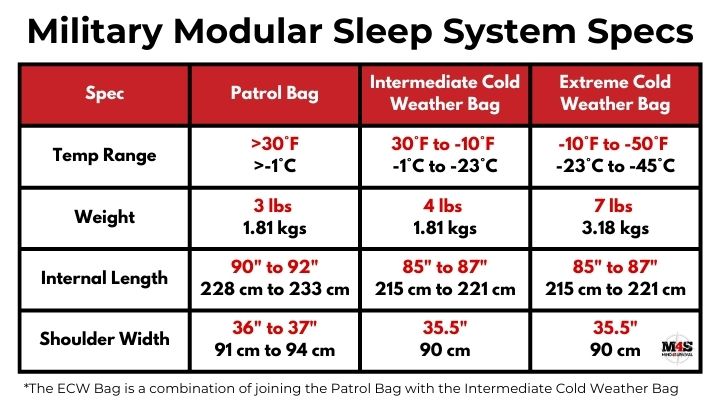 Field-Expedient Emergency Sleeping Bags
Now that I've covered three emergency sleeping bag levels, discussing some field-expedient methods of conserving your body heat is essential.
Poncho/Poncho Liner Field-Expedient Sleeping Bag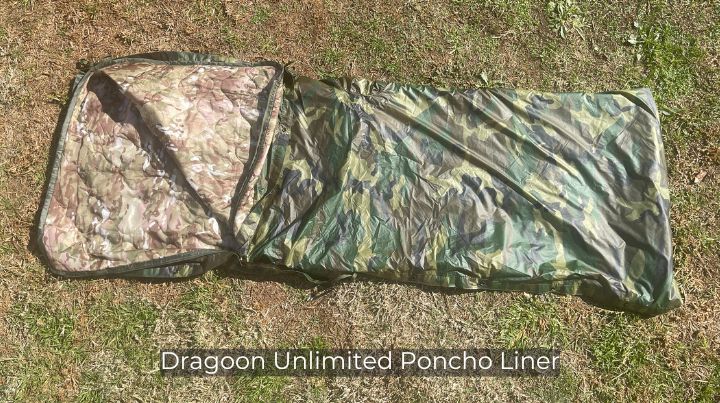 The first method is one I rely on as the primary survival sleeping bag for my get-home bag.
Because the purpose of my get-home is to get me home fast as possible, I try to keep it as small and lightweight as possible. Therefore, rather than take up space with a sleeping bag, such as the Snugpak, I pair up an Army rain poncho with the Dragoon Unlimited poncho liner. Together, they work as an emergency sleeping bag down to 50°F (10°C). And because I carry my S.O.L. 90% Reflective Lightweight Emergency Bivvy with me, I can add it to the poncho setup and stay warm well below 50°F.


---
One note on the rain poncho/poncho liner emergency sleeping bag. I've heard several people refer to it as a Ranger Roll or Ranger Taco. Perhaps this is what some call it, and I never heard it referred to either during my years in the Ranger Regiment. Then again, we only used our sleeping bags once, so what do I know? Maybe they are called Ranger Tacos?
Here's an article I wrote about poncho liners: The Best Army Poncho Liner | Woobie Guide & Review
The Ranger Meat Pile
Speaking of my time in Ranger Regiment, the meat pile is one improvised method of staying warm. The Ranger meat pile requires people (more than one) and poncho liners. The meat pile is super easy to make happen:
Pile up leaves, pine needles, or other comfortable debris to insulate the ground.
Lay everyone down on the pile, nut-to-butt, and wrap your arms around one another.
Pile all your poncho liners on top of one another and everyone in the meat pile.
If you have three or more people, rotate the people from the outside to the inside every 20-30 minutes.
Yes, the meat pile sucks. However, it sucks bad enough that the only time you'll want to use it is when you need to use it.
Skin-to-Skin Emergency Sleeping Bag Survival Tip
If you have someone who becomes hypothermic, and you need to warm them up to save their life or get them up and going again, get them butt naked in a sleeping bag, field expedient, or otherwise. Then you, or whoever draws the short straw, likewise gets naked and slides into the bag as well. Your body heat will help warm them up and can save their life.
The Debris Pile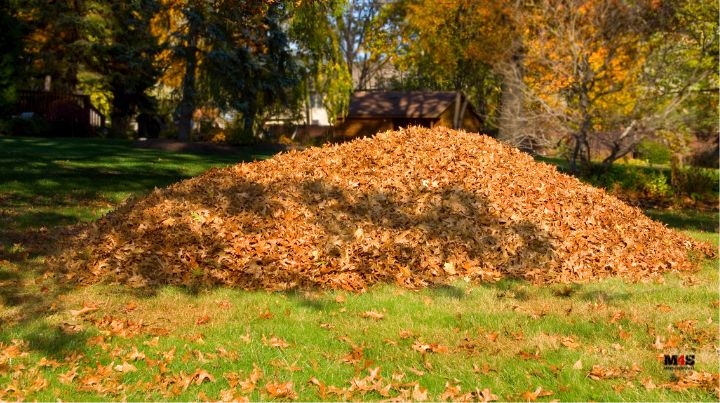 I've used this improvised emergency sleeping method to keep myself alive after plunging into an icy creek in the middle of a freezing winter. This method is simple, scrape up a monster pile of dead leaves, pine needles, etc., that is taller and wider than yourself. Next, lay down on the pile and cover yourself with another monster pile of leaves, pine needles, and other debris. A debris pile can help you through some pretty cold nights—even without a heat source.
What is an Emergency Sleeping Bag?
An emergency sleeping bag is a must-have item for any camping trip. Not only does it provide safe, warm shelter in the event of an unexpected cold snap, but it also offers peace of mind in knowing that you have the tools to survive if something goes wrong.

How to Choose the Best Emergency Sleeping Bag?
When choosing a survival sleeping bag, make sure to select one appropriate for the climate in which you will most likely use it.
The best sleeping bags are made from durable, water-resistant materials and are designed to trap body heat, providing a safe and comfortable environment in which to sleep.
What are the Different Types of Emergency Sleeping Bags?
Most people are familiar with regular sleeping bags, which are designed for use in camping and other outdoor activities. However, there is also a type of sleeping bag specifically designed for use in emergencies.
These sleeping bags are usually made from bright, easily visible materials, and they often come with a hood or other type of head covering. Some emergency-focused sleeping bags are even equipped with reflective strips, which can help rescuers locate them in low-visibility conditions.
In addition to being highly visible, sleeping bags for emergencies are also usually much more compact than regular sleeping bags, making them easier to carry in a bug-out bag or another type of survival kit.
While a regular sleeping bag may provide some degree of warmth in an emergency situation, they are not typically as effective as emergency sleeping bags at trapping body heat and protecting against the elements.

What are Emergency Blankets?
An emergency blanket, also known as an emergency space blanket or mylar emergency blanket, is a type of thermal insulation designed to retain body heat in emergencies.
The "space" blankets are usually made from a reflective material, such as mylar, reflecting radiated body heat.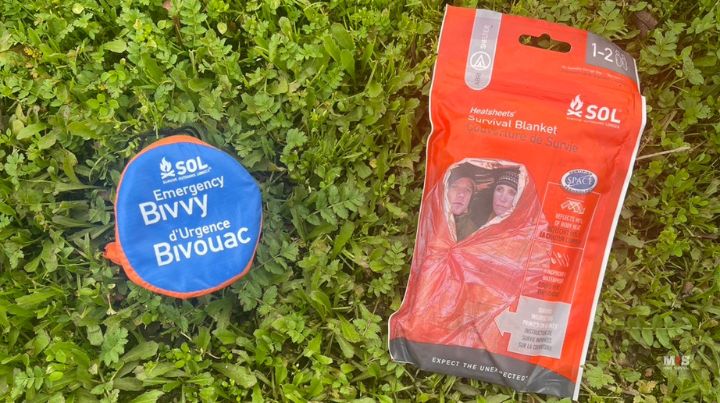 Emergency blankets are often used by emergency responders and victims of accidents or natural disasters because they protect against environmental conditions.
In addition to their thermal properties, emergency blankets can also be used as a shelter from the wind and rain and as a sleeping bag liner.
What Are Other Uses for an Emergency Sleeping Bag?
Emergency survival bags are not just for sleeping in during an emergency situation. In the hands of a capable survivor, they can also be used as an emergency shelter, a ground cover, and as a wind blocker.

Tips for Storing and Transporting an Emergency Sleeping Bag
When camping, an emergency sleeping bag can be a lifesaver if the weather turns cold or wet. But how do you store and transport an emergency sleeping bag, so it's ready to go when you need it? Here are a few tips:
First, invest in a carry bag or waterproof nylon stuff sack. This will protect your sleeping bag from dirt, moisture, and other elements. Plus, it'll make it easier to carry on your camping trips.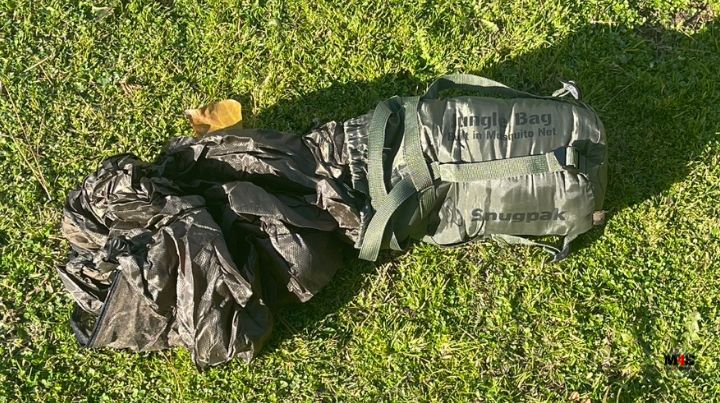 Second, consider storing your emergency sleeping bag with your other survival or camping gear. That way, you won't have to search for it when you need it. And if you have more than one person in your family who camps, each person can have their own sleeping bag stored and ready to go.
Third, if you're planning on using your emergency sleeping bag in a cold climate, make sure to store it in a cool, dry place. Extreme temperatures can damage the materials used to make sleeping bags.
Fourth, perform routine inspections, maintenance, and cleaning on your survival sleeping bag. Be kind to it, and it will be kind to you!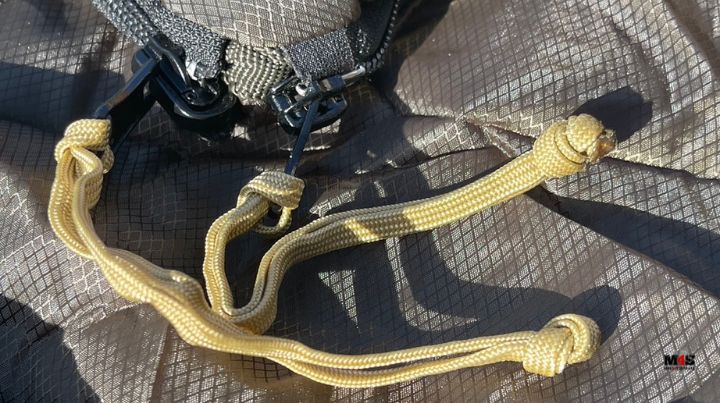 Finally, always check the manufacturer's instructions and sleeping bag features before storing or transporting your emergency sleeping bag. By following these simple tips, you can ensure that your sleeping bag will be there for you when you need it most.
The Bottom Line on Your Emergency Sleeping Bag
An emergency sleeping bag is a crucial piece of survival gear for anyone who spends time outdoors.
Whether you're a seasoned camper or a casual hiker, an emergency sleeping bag can give you the confidence to know that you can weather any storm. And for preppers, an emergency sleeping bag, such as the S.O.L. 90% Reflective Lightweight Emergency Bivvy, is an essential item to have on hand in case of an emergency.
So if you're looking for a reliable, durable emergency sleeping bag, be sure to check out which bag is best for your survival needs.
Additional Resources
Stay safe,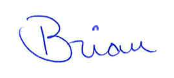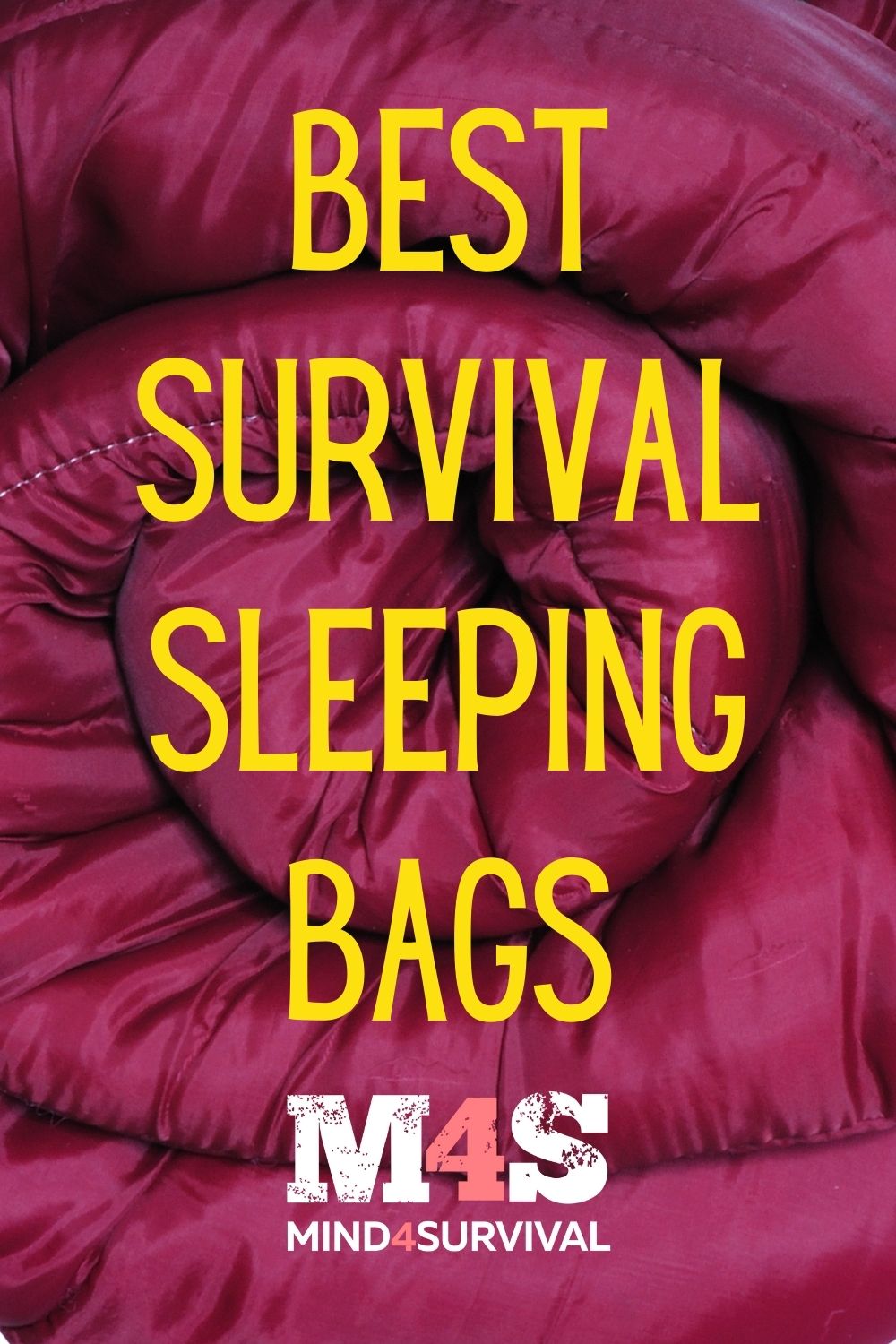 Stay informed by joining the Mind4Survival! 100% Secure! 0% Spam!
Mind4Survival is a free, reader-supported information resource. If you make a purchase through our link, we may, at no cost to you, receive an affiliate commission.