M4S006: Surveillance with Tristan Flannery Pt1
Podcast: Play in new window | Download
What is Surveillance
Surveillance is keeping close watch over someone, someplace or something. In other words, learn about the person, place or thing before engaging.
Focus
When you watch the area, do so with a purpose and focus.  You are trying to learn whether there's a danger, so take it seriously and do your homework.
Why Conduct Surveillance
A bad guy will watch a target ahead of time, before committing the crime. They'll look for patterns of behavior, etc. Once they identify the trends, they'll then decide if the target is worth the risk.
This Applies to You!
The same goes for you when going on a date for the first time, buying from someone on Craigslist, etc.
How Does It Work?
Meet in a place that is familiar. Arrive before the meeting time and assess the area. Figure out how you will get in and out of it.
Ascertain that it is not a scam.
Explain the location will be a public place, i.e., a coffee shop, bank, etc.
Provide a description (I am wearing a gray shirt and blue jeans)
Ask what they will be wearing to make it easy.
Park in a well-lit area.
Surveil the meeting location 15+ minutes ahead of time.
Wait for your contact to arrive.
Observe them.
Decide if you want to continue the meeting.
Listen to your gut!
Two Choices
A – Depart vehicle and walk into the shop. Conduct business in a friendly but fast manner. Don't waste time.
B – Depart without entering.
Use the Situation to Your Advantage
The cameras in stores and at most venues are passive technical surveillance. Banks are always great locations because they have cameras everywhere. This means virtually nobody would ever rob you in a bank.
Lastly...
Never forget, you're just one prep away.
If you have any other thoughts or questions about surveillance, please leave a comment below.
Stay safe, secure and prepared,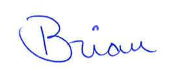 Thanks for Listening to This Episode!
To carry on the discussion and ask questions:
Leave a note in the comments below.
Leave a voice message by clicking on the "Record a Voice Message" tab over on the right side of your screen.
To help out Mind4Survival:
Subscribe on iTunes or through your preferred podcasting app.
Leave an honest rating or review on iTunes. They help and make a difference.
Like my Facebook page.
Additional Information & Resources:
DisasterPodcast.com: Prepper and Disaster Preparedness Skills with Brian Duff
Zero Hour Media: Veteran Business Support