3.6 How to Share a Podcast Show and Episode
Watch Time 2:38
Sharing podcasts shows and episodes you like is a great way to help the preparedness community!
Passing a show to friends passes around information that you like and helps get people on the same sheet of prepper music.
Sharing podcasts also helps the creators overcome the censorship that Mainstream Media and Social Media use to hogtie the preparedness community.
So, with that, get into this Survival Podcasts lesson, How to share a podcast episode, and get to sharing!
Downloads
Transcript: How to Share a Podcast
Survival Podcasts Made Easy Lesson Links
Follow the Mind4Survival!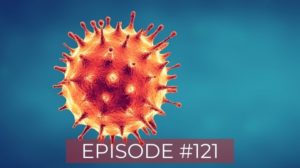 We're heading into another round of COVID-Palooza. This time, the Omicron variant of COVID-19 is ...
Some of the links on this website are affiliate links. This means that I may, at zero cost to you, earn a small commission if you click a link to any of the products we post on this site. Thank you for your support! Stay safe! ~Brian