Are You Prepared for a Severe Storm?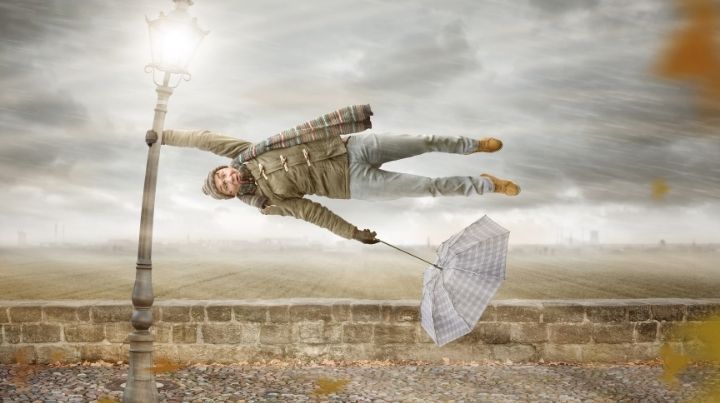 By Bradley Davis | DisasterWeb.net
Whether or not you live in an area prone to severe storms, it is crucial to prepare for the worst. A severe storm can be devastating, causing injury and significant property damage. Unfortunately, several recent storms were seemingly more severe than ever, resulting in lives that were negatively affected for years. However, with a proper emergency preparedness plan, you and your family can take steps to secure your lives when the unthinkable strikes.
Developing a Plan for a Severe Storm
If you are like many people, you probably do not know where to start in creating an emergency plan. Disasters happen to other people, you may think. For the most part, you might be right. Most people go about their lives without ever being affected by a natural disaster, but just like insurance and other steps we take to curb risk, it is critical to prepare for the worst and hope for the best. Luckily, several organizations have done a lot of the work in developing disaster preparedness plans.
Ready.gov is the Department of Homeland Security's portal for disaster plans. On this site, you can review guidelines and resources for many potential natural and human-made disasters. They cover almost every possible threat from a flood to a nuclear attack and provide information about specific health risks and safety.
According to Ready.gov, your plan should answer four central questions:
Preparedness Plan Foundation
The basic questions above help form the foundation of a preparedness plan. Planning specialists say that those affected rise to the highest level of their training when a disaster strikes. For your family, a disaster preparedness plan can provide the training level needed to keep everyone safe.
Furthermore, the site says that you should take care to assess your family's individual needs. For example, senior family members or young ones may have mobility issues. If anyone has a disability, it should be considered and accommodated in your plan. An additional consideration is whether your family has pets and how you will handle them during an event such as a storm. Most government-run disaster shelters, for example, cannot accept pets for a variety of reasons. In such a case, your plan should identify potential resources for pet care to the best extent possible.
Fundamental Guiding Questions
These basic questions can help navigate a separated family back to a safe reunion, but only if all members understand. Just as families may discuss a meeting spot in the event of a house fire, there should be an explicit discussion about emergency preparedness. Other agencies provide further guidance to assist in developing these plans.
For example, FEMA provides a vast library of national emergency preparedness guidelines and tools, including information on current disasters, such as wildfires and storm-relief efforts. On FEMA's website, there is a section on dealing with children during emergencies, including family and youth preparedness resources. In addition, you can download information about shelters, community safety goals, and more.
Other resources include the National Oceanic and Atmospheric Administration, another federal agency tasked with guiding disaster readiness. The NOAA focuses on providing forecasts and up-to-date information on weather and other natural occurrences with educational resources to help you with your own plans.
Your individual plan should note the necessary steps for each of your family members during a disaster. If an event were to occur while the family is home, families could be separated. Families can better stay in contact or meet at a spot away from home with simple planning and practice. Setting up a remote meeting spot might be helpful in the case of an easily predicted disaster, such as a flood in a coastal area. A family could agree to meet at an upland site if floodwaters encroached their neighborhood, for example.
Minimizing Records Loss
Although during a disaster, the prime objective is keeping you and your family safe and out of harm's way, a plan can help you safeguard important documents as well. By digitally storing health, personal and financial records on a secure cloud-based system, you can make sure that you have access to these vital documents. Although in some instances, a scanned copy might be insufficient. Therefore, have at least an image of the document for getting a duplicate original created. Types of documents that might be appropriate for scanning include:
Passports
Birth certificates
Marriage and religious certificates
Tax records
Real property records, such as copies of deeds and mortgages
Pet information such as license and vaccine records
List of emergency contact phone numbers and addresses
The Bottom Line on Coping with a Severe Storm
When a severe storm strikes, a plan will help you stay safe during the most critical moments. After the storm, however, there may be an extended period of disruption for your family. The uprooting of their way of life, no matter how temporary, can profoundly affect people, especially children. Coping with these moments and minimizing stress should be part of your plan. It may be wise to try to distract your children by engaging them in activities that can keep them occupied enough that they forget what's going on outside. During a storm's wrath, families that are safely following their plan may be bunkering down and waiting for the storm to pass. This is a perfect opportunity for families to bond during this time and keep children's fears at a minimum by engaging in storytelling, music, or scavenger hunts in the safe areas of the home or shelter.
These moments of happiness can help children and families accept that they are doing their best to protect themselves. Stress and anxiety during storms can be debilitating if fed with fear and lack of information. While you can engage in distracting activities, be sure to communicate with your children about the positives of what will happen once the storm passes.



Stay informed by joining the Mind4Survival! 100% Secure! 0% Spam!
Mind4Survival is a free, reader-supported information resource. If you make a purchase through our link, we may, at no cost to you, receive an affiliate commission.