Start Developing a Barter Mindset Right Now
You don't have to wait until the SHTF to start developing a barter mindset. You can do that right now. And, it's probably wise, given the economic circumstances and supply chain shortages that are springing up all over the place.
What Is Bartering?
Bartering is a transaction that doesn't involve money but instead trading one good or service for another good or service. While most modern-day transactions involve currency, there are still some that do not.
For example, if your neighbor had an apple tree and you were good at canning, you might be able to approach your neighbor and ask if you could pick some apples in exchange for homemade apple butter or jelly. What if you put a television in your yard sale? Then someone approached you and said, "I have a whole houseful of furniture I'm getting rid of. Is there anything you might want to take in trade for that tv?" You need a dining room table to replace the card table you've been using for years.
Boom.
Barter accomplished.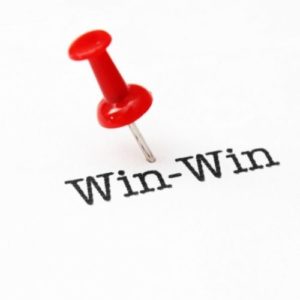 You can also barter skills. A hairdresser might cut the hair of the man who cleans out her gutters and eaves troughs in exchange for the service. A carpenter might swap work with a plumber. The list could go on and on and would change during an SHTF event versus an economic crunch.
Remember, a good deal is one in which both parties walk away satisfied. What you'd consider a good deal today could change dramatically if your situation changes.
How Do You Develop a Barter Mindset?
First things first, there's no limit when you open your mind to the idea. As far as developing a barter mindset goes, all it takes is a willingness to trade and a knack for finding others who are willing to trade with you.
You should also open your mind about things you have that could be bartered. Any skill, service, or item you would be willing to sell could be traded. (More on this in a second.)
Looking at transactions differently can be life-altering, but you still have to find others who are willing to barter. There are all sorts of online groups dedicated to bartering, and you can often find people who are open to barter in the classified ads who offer something and say "will trade for" something else.
WARNING: Barters Are Taxable.
It's also important to note that barters are taxable. The Walters-Kluwers firm, dedicated to tax matters and compliance, says:
Because "barter dollars," the fair market value of the goods and services you received, are taxed as if they are cash, you can owe income tax, self-employment tax, employment tax, or even excise tax on your bartering income – even if you don't actually receive a penny in cash.

If you have bartering income as part of your business, the IRS expects you to report it on Form 1040, Schedule C, Profit or Loss from Business, or other business returns such as Form 1065 for partnerships, Form 1120 for corporations, or Form 1120-S for small business corporations. If the income isn't related to a trade or business, then it should be reported as "Other Income" on your Form 1040.
They also note that many states charge state tax on "barter dollars." These are the current laws at the time of this article.
What Can You Barter?
Now we get to the fun part: once you have the barter mindset, what can you trade?
I guess the bigger question is, what can't you barter? The list below is by no means comprehensive. It just offers a few suggestions to get your wheels turning:
Food
Alcohol
Cigarettes
Medications
Hygiene supplies
Jewelry
Many people are adamantly opposed to bartering weapons, ammunition, and alcohol, believing that (no pun intended) the trade could backfire on them.
You can also swap skills:
Carpentry
Sewing and mending
Hunting
Food preservation
Teaching
Cutting hair
Medical or herbal care
There really is no limit to what you can barter. Here's an article about a woman who swapped her way from a bobby pin to an actual house! You just have to remember that the value of your item depends on the situation. If everyone is starving, your gold ingot worth $1200 might only get you a few expired cans of soup. But if the crisis is economic, your gold could get you land or something more significant. The lesson here is that you should not just stash away precious metals and think this will keep you fed in an emergency. You can't eat gold.
How Do You Stay Safe When Bartering?
Selco Begovic, author of The Dark Secrets of SHTF Survival, draws upon his experiences during the Balkan War of the 1990s when he offers advice about bartering.
A few of those "rules on the ground" during the trade were:

If YOU need something then the price is going up. (Do not look like you desperately need something.)
Do not offer all that you got in "one hand" or on one try. (Do not go to trade with your best shots all together, it looks desperate, and you are losing all the advantage then.)
Do not ever give a reason for someone to take the risk of attacking you because you have way too cool stuff (or way too much stuff) with you. (Have some amount of food, or ammo, or whatever, do another trade at another time with more of that. Remember people will take chances if they calculate it is a risk worth taking.)
Never give info how much of the goods you actually have at home. (The reason is same as above.)
Never do trade at your home (unless you trust the person 100%) because you never know to who you are giving valuable information about how much you have, what your home look like, how many people are there (defense) etc.
Doing the trade in other trader's home might mean that you are at his "playground" (or he is stupid) so you are losing the edge. You are risking of being on unknown terrain. Always try to choose neutral ground somewhere that you can control the situation, giving the opponent the chance to feel safe. (But not safer than you).

It is most important that you understand when SHTF (for real) system is out, and only thing that protect you from losing everything is you.
Do You Have a Barter Mindset?
We are experiencing nearly unprecedented supply chain disruptions, massive inflation, and a looming shortage of food and other goods. It's a perfect time to begin developing a local supply chain and a barter mindset.
Some people are already on the barter bandwagon. Are you one of them? What are some good trades you've made? Do you have any suggestions for those who want to develop a barter mindset? Share your thoughts in the comments.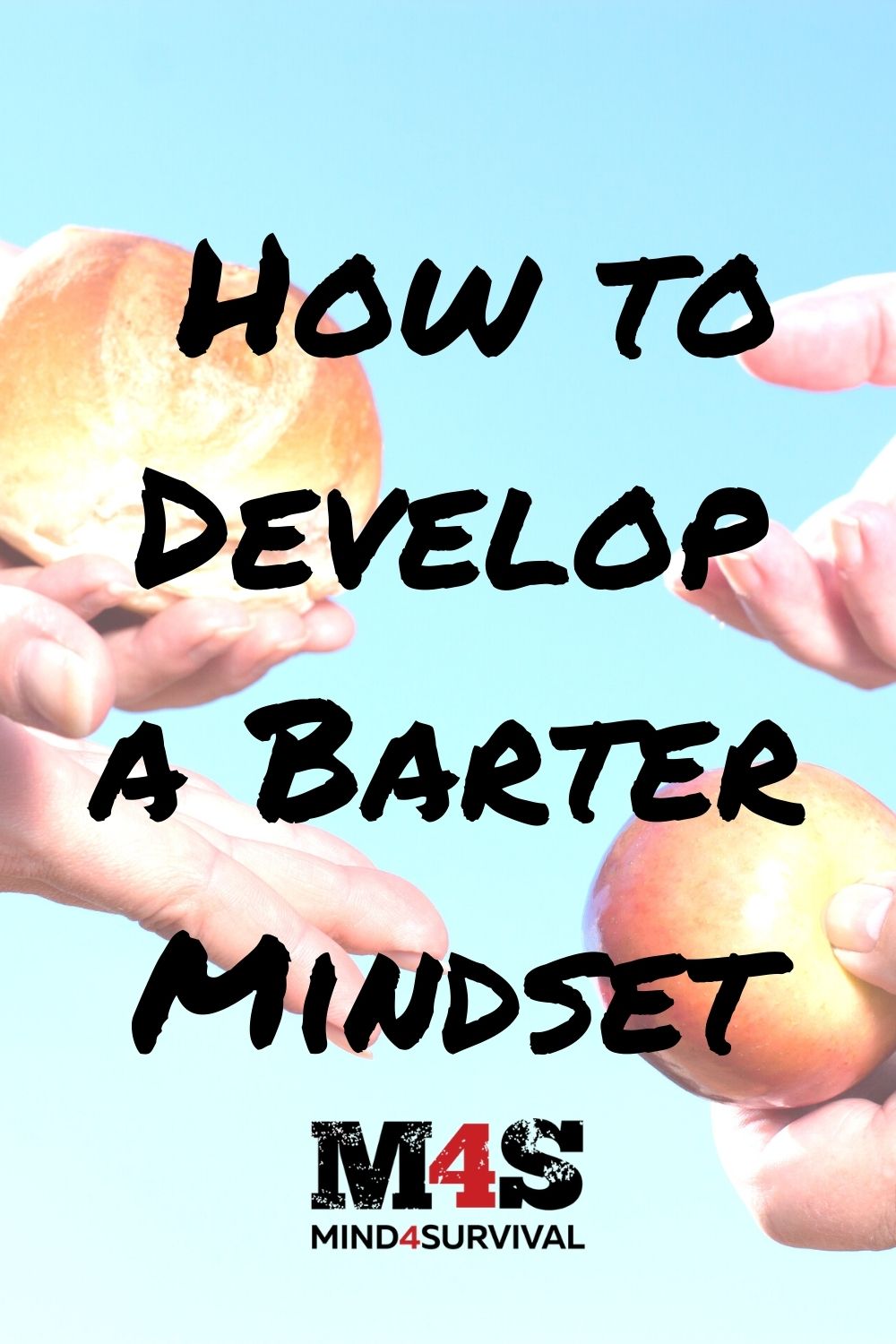 Stay informed by joining the Mind4Survival! 100% Secure! 0% Spam!
Mind4Survival is a free, reader-supported information resource. If you make a purchase through our link, we may, at no cost to you, receive an affiliate commission.