99: How to Create Your Best Daily Routine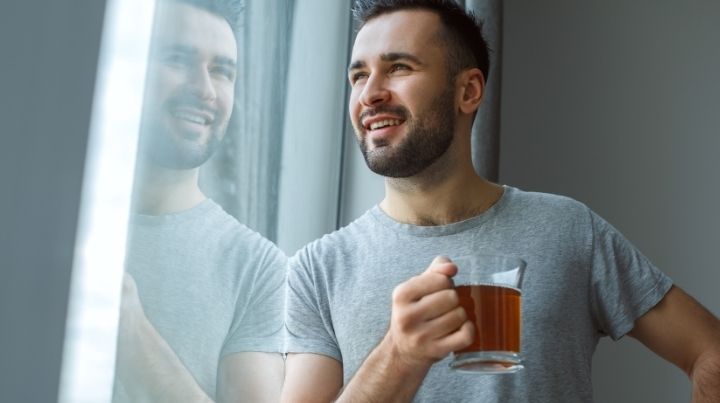 Podcast: Play in new window | Download
Creating your own best daily routine is incredibly helpful in finding more free time to do the things you LIKE to do. Daily routines also help increase your confidence and overall satisfaction with yourself and your day.
Establishing the best daily routine for you can be accomplished in four easy steps:
Finding Your Motivation
Deciding What to Include in Your Routine
Mapping it Out
Taking Action! (This is the hard part!)
Understanding why a routine is important to you and how it will positively change your life will help provide you with the added motivation to make it happen. To stick it through. To make it a routine!
Finding Your Motivation to Create Your Best Daily Routine
Let's get you into this. Let's talk about some of the things you need to do to become motivated to begin establishing a daily routine.
Why is a routine important to you?
This is something you need to think about. Maybe sit down and write it out. Help get those thoughts out on why this routine is important to you.
Saves time – Most of us are sitting at home, and our hectic lives typically seem or feel like we don't have enough time in a day to get done. What we want to do or a routine helps with that. By creating a routine, we don't spend as much time deciding and planning what we need to do with our day because we already have it written down. As a result, our lives become more efficient. That means the tasks we are doing or need to do, and we're getting them done more efficiently.
Creates good habits – A routine creates a sense of accomplishment and helps us develop those good habits that align with our daily goals and long-term dreams. And by establishing good habits that we do throughout the day, we lessen the amount of time we have for bad habits, right? So good habits can displace bad habits. If we typically wake up in the morning and don't know what we're gonna do, we sit around for three hours trying to figure it out. That might be a bad habit. And a possibly more effective good habit is to go, you know what? This is what I have on my day because I have my routine all set, and I'm running with that. So you don't have to think about it next.
Less stress, less indecision, more confidence – Routines provide a framework for our lives. And by structuring our lives, we can better maneuver through the days with less stress, less indecision, and more confidence.
Deciding What to Include
When deciding what to include in our routine, approaching it through an easy-to-remember system helps ensure you take care of your most important tasks. You want to remember to pick the kids up from school while also allowing time for the things in our life that may not be necessary but make us happy, fulfilled, and confident.
Mindset: Includes how you approach your day, your positive mental attitude (PMA), and how much you stick to your routine.
Assessment: Helps you determine if what you are doing is on track with your goals.
Survival: Represents taking care of the basic needs we have in life, eating, bathing, teeth brushing, etc.
Secondary Essentials: Represents the things that are NEEDS that are more flexible and less time-sensitive, such as grocery shopping, doctor's appointments, health, and fitness.
Self: Our personal time and our wants. Time to relax, time to go out, date nights, time to read, and improve ourselves in alignment with our interests and desires. Don't forget to make sure you include YOU in your daily routine.

Mapping Out Your Routine
Scheduling time increases your flexibility and responsiveness.
Be specific – Make a list and get as specific as possible to make sure that we achieve our goals and follow through on our routine.
Choose your routine according to your preferences – One thing to put in your mind when you're actually sitting down to create your routine is to ask yourself what kind of person are you? Are you a morning person or a night person? Just make sure whatever you do, however you schedule, it makes sense, and it works with your personality.
Create or use a planner – documenting writing down your routine makes more effective time management for you. It helps us increase our productivity. It causes less time sitting in front of a screen, looking up stuff on the computer, or getting lost.
Taking Action! (This Is the Hard Part!)
If you don't take action on this and don't implement your routine, guess what you just did? You just wasted a bunch of time doing the other three steps, so you might as well have not even done it in the first place.
Create a motivating reminder space – One way to help you take action is by creating a space in your house, your apartment, wherever you live that is relaxing. So that way, you can be more thoughtful when you're going through your routine.
Be intentional – Be mindful and deliberate when planning and taking action. By doing so, over time, your planning and action steps will become easier and almost second nature. So think about having the ability to tackle your day on autopilot, not stressing about what's happening around you.
Take your routine for a spin – Go out and try it, sample it, see what works. If it doesn't flow or feel perfect at the start, that's OK and totally normal. Don't let the uncomfortableness that sometimes accompanies new routines stop you.
Re-evaluate your routine – As with everything in life, we need to evaluate and re-evaluate what we're doing constantly. So go through and make sure to make the conscious effort to find areas that you can improve upon in your routine and places where you've totally nailed it.
The Bottom Line on Creating Your Best Daily Routine
There are a million articles out there about the best daily routine for other people. (You can read 20 of them here.) But your goal is to create the routine that works best for you, not for LeBron James or Charles Dickens.
Stay safe,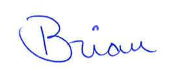 Stay informed by joining the Mind4Survival! 100% Secure! 0% Spam!
Mind4Survival is a free, reader-supported information resource. If you make a purchase through our link, we may, at no cost to you, receive an affiliate commission.