National Bean Day: Celebrate with These 5 Great Bean Recipes
Last Updated June 16, 2023
|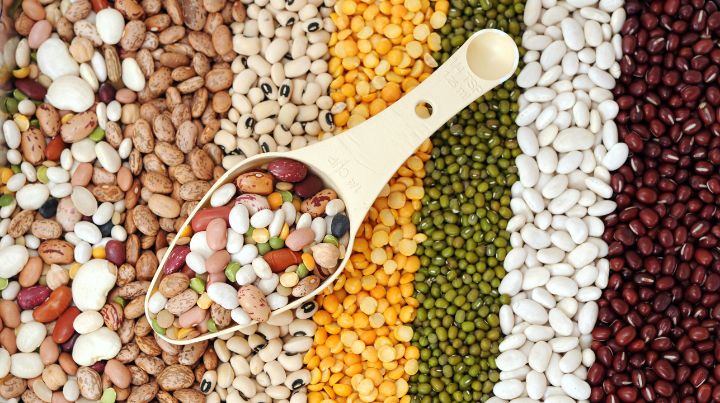 If ever there was a holiday that had "prepper" written all over it, it's National Bean Day. Designated as January 6, it's because of scientific advances in bean growing by Gregor Mendel that it's held on the anniversary of his death. NationalToday.com reports:
That's the same day as the famous geneticist, Gregor Mendel, died in 1884. Mendel used bean plants and pea plants to develop theories on genetics in plants.
Why not celebrate National Bean Day by practicing with your preps and making some delicious bean recipes?
In Honor of National Bean Day, Here's How to Cook Beans from Scratch
Cooking dried beans seems overwhelming to those who have never done it before due to the multi-step process. But in all honesty, most of the time is hands-off, and it's very easy.
Sort and rinse the beans. Beans often have little twigs and even pebbles in them. Use a sieve to run water over the beans, then pick through them one by one to make sure you don't include anything you don't want in your pot.
Add 8 cups of water to every 2 cups of beans and bring this to a hard boil on your stovetop. Then, remove the pot from the heat and allow the beans to sit overnight.
Drain off the soaking water before cooking to get rid of the indigestible starches that cause people to recite that infamous "Beans, beans, good for your heart…" rhyme.
Replace the soaking water and cover your beans with water by at least two inches.
If you are adding a hambone or bacon, put it in the pot now. Wait until later to add other seasonings, including salt.
Bring the beans up to a simmer but not a boil and cook them for two to four hours, stirring every 20-30 minutes to prevent them from sticking (and to make sure you have plenty of water in the pot.)
About half an hour before the beans are done, add any other desired seasonings to the pot.
To see if they're done, take a bean out of the pot and let it cool. Then taste it to make sure it's your desired texture. Beans that are not fully cooked are crunchy and can cause serious digestive upsets.
Your cooked beans can be used as a main dish, a side dish, or an ingredient in some other recipe.
Refried beans
Refried beans are a yummy way to use up leftover pinto or black beans. Here's a healthy version and a more traditional version.
Healthy "Unfried" Beans
Reheat leftover beans until warm, making sure to include some of the cooking liquid.
Remove them from the heat and use a potato masher to get them the right consistency.
Season them with cumin powder, onion powder, chili powder, and salt.
Stir well and return to heat.
Traditional Refried Beans
Heat up lard (the most traditional way) or cooking oil in a skillet and add very finely diced onion.
Cook the onion until it's lightly browned and fragrant.
Carefully add drained beans to the hot oil and season the skillet with cumin, chili powder, and salt. Add some of the bean cooking liquid to thin things down as you fry this.
Use a potato masher to get your beans to the desired consistency, stirring constantly.
They're done when they are about the consistency of thick mashed potatoes.
Season your beans (either kind) with hot sauce, salsa, and/or cheese.
You can make some National Bean Day Burritos or use this as a tasty side dish.
Homemade Hummus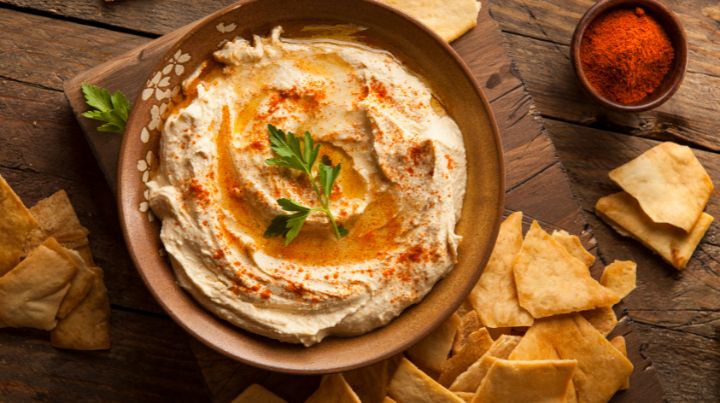 A delicious way to use white beans or garbanzos is to make hummus. This is not the classic recipe but it tastes a lot like it.
2 cups of cooked beans (garbanzo or white)
2 tbsp of olive oil
1 tbsp lemon juice (if you don't have this, a prepper hack is to use lemon-pepper seasoning)
1 tsp of cumin powder
Optional: 2 tbsp of tahini
garlic powder or minced garlic to taste
bean cooking liquid as needed
Hummus Directions:
Using a food processor is the fastest, easiest way to make this, but if the grid is down you can resort to a potato masher.
Mix all of your ingredients together and process them until you're left with a smooth puree. Add cooking liquid as needed to thin it down.
Use crackers, veggies, or pita bread for dipping.
Tuna and Bean Salad
Looking for a tasty meal made with prepper staples? Look no further than Tuna and Bean Salad. This recipe is altered somewhat to use pantry ingredients but it's delicious on top of a green salad if that's a possibility.
3 cups of cooked white beans (I prefer cannellini)
2 cans of tuna (preferably oil-packed but water-packed will work too)
Minced garlic or garlic powder to taste
Minced onion or onion powder to taste
1 tablespoon of white vinegar or white wine vinegar
3-4 tablespoons of olive oil (amount depends on whether your tuna is packed in oil or water)
Salt and pepper to taste
Parsley to taste
Optional: 1/2 teaspoon of Dijon mustard
Optional: Break out a can of green beans (French-cut is best) if you don't have lettuce to make this a salad. Make sure to drain them well.
Tuna and Bean Salad Directions:
In a bowl, combine vinegar, oil, onions, garlic, salt, and pepper. Whisk it together with the mustard if you're using it.
In a bowl, gently mix tuna and beans together.
Top a green salad or well-drained green beans with your mixture of tuna and beans. Add the dressing and let this sit for 10 minutes before eating.
Sprinkle the top generously with parsley.

Celebrate National Bean Day today!
You don't have to be a pinto bean farmer to enjoy beans. Whether they're baked beans, refried beans, or any number of tasty recipes, beans are an excellent source of energy and nutrition. And, with the large number of bean varieties available (pinto beans, kidney bean, red beans, etc.), there is always a recipe ready to make the most out of your beans. Heck, there's even bean art for those who are more creative than hungry.
So, enjoy National Bean Day today with these tasty and easy bean recipes just for preppers. It's important to practice cooking with your preps instead of waiting until times are tough to use them. Don't limit yourself to only cooking and eating beans on National Bean Day!
Let us know about your favorite bean recipe in the comments!
Additional Resources: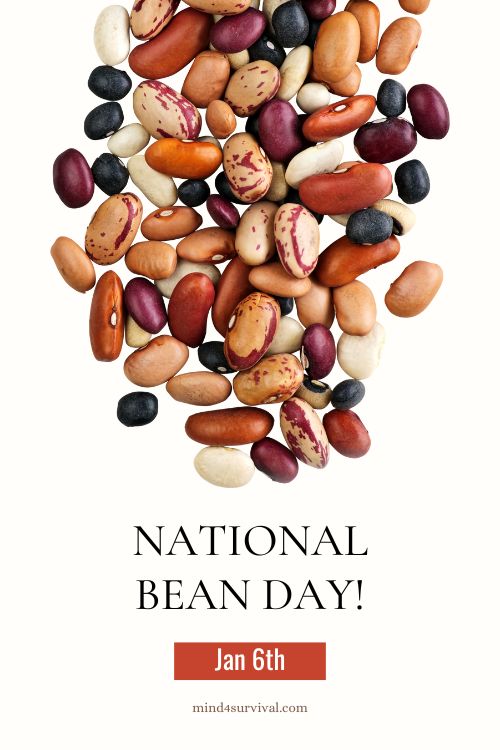 Stay informed by joining the Mind4Survival! 100% Secure! 0% Spam!
Mind4Survival is a free, reader-supported information resource. If you make a purchase through our link, we may, at no cost to you, receive an affiliate commission.