Is Optics Planet Legit? (My Personal Experience)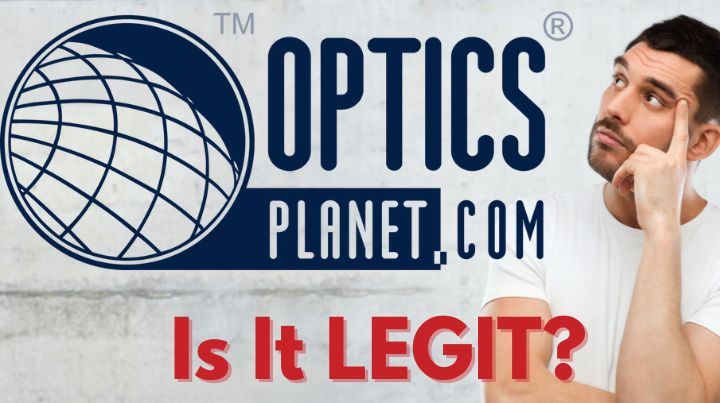 A question I've heard and repeatedly read over the past several years is, "Is Optics Planet legit?" Since people, possibly you, are considering giving OpticsPlanet (OP) your business, it is a 100% legitimate question. And that's precisely the concern I will discuss in this article. So, if you're considering OP for your next online shopping purchase, this is the article for you!
Disclaimer: This article contains affiliate links that I may receive a small commission for at no cost to you if you choose to purchase a product through a link on this page.
What is Optics Planet
Before we get into my experience, for those new to OP, let's start with what it is. According to OpticsPlanet.com, it is:
"…one of the largest internet retailers in the United States. Founded in 2000, OpticsPlanet has been offering a diverse product selection for those who play, work, and serve with passion, with the best brands in optics, gun parts, ammunition, hunting gear, outdoor and survival gear, apparel, footwear, and hundreds of other categories."
I've always found OP to be a great one-stop shop for many of your outdoor, tactical, and shooting needs. With that, let's talk about my experience with OP.
My OpticsPlanet Experience
To set the stage, I have NO loyalty to OP other than being a customer and reviewing products I purchased for review here on Mind4Survival. As a customer, I have purchased a lot of items through OP. So many things that I have VIP status with them. Does that mean that I'm a mindless fanboy of OP? No, it means that I have a lot of experience with their eCommerce store.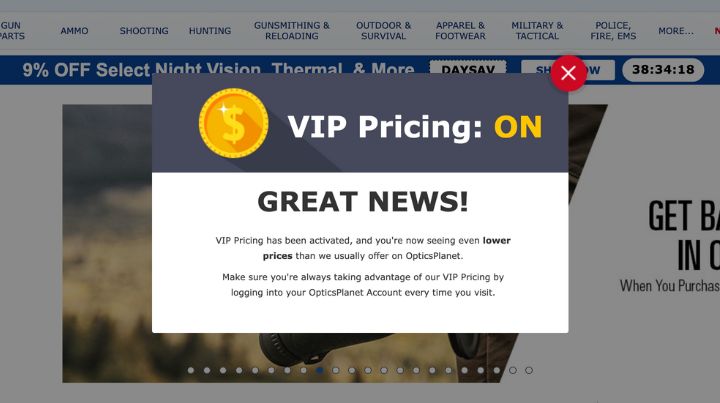 The volume of my mostly positive customer experiences, with a few frustrating ones, gives me a solid perspective on the legitimacy of OP and its gear.
Is OpticsPlanet Legit?
As I wrote, my experience with OP is primarily good—like 99% good. The few occasions I've had that were mildly frustrating are due to the occasional back order and the occasional delayed estimated delivery date. And it's in the delayed shipping arena that, when researching this article, seems to receive the most negative reviews. So, let me address the 800-pound gorilla in the room.
Shipping Delays
Does OP sometimes have shipping delays? Yes, they do. However, my experience is that most of the delays began after the world melted down over COVID. As COVID set in, firearms, ammunition, tactical, and outdoor gear sales went through the roof. At the same time, due to lockdowns, social distancing requirements in the workplace, and shipping delays ramped up and continue to impact industries in the U.S., Europe, and around the globe. In a nutshell, demand skyrocketed while production and shipping capability across the board tanked.
Does that mean OP should get a pass when orders are messed up and delayed? No, not necessarily, and as with all companies during difficult times, they should be shown some grace. Heck, my Harvest Right Freese Dryer was delayed three months due to production and supply chain struggles.
99% of My Orders Arrive Within a Reasonable Amount of Time
Despite the difficulties, 99% of my OpticsPlanet purchases arrive within a week or so. And yes, sometimes, high-end gear takes a bit longer, which is always frustrating when the OCD kicks in, and I want my gear now. You can see in the below screenshots of a couple of orders in the middle of COVID-palooza, one took five days to arrive, and the other took a bit over a month.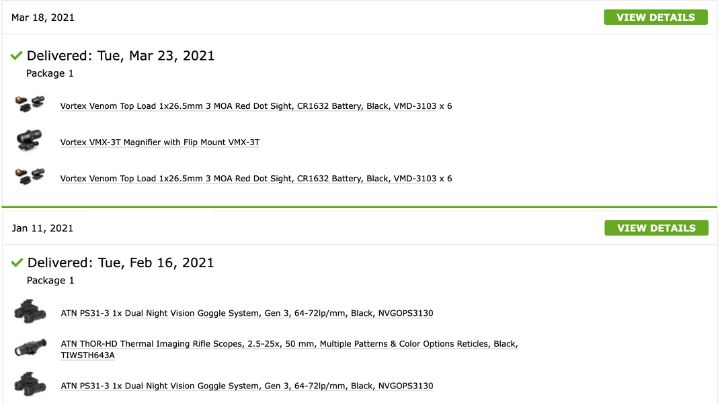 In the end, we each have our level of what is acceptable. As such, while any shipping delays regarding quality outdoor gear can, understandably, be frustrating, it's not a deal breaker for me. Then again, I'm in my 50s and recall when ordering outdoor gear and all the technology would have taken much longer.
What Can Optics Planet Do Better?
Another frustration I find repeated on OP-related forum conversations has to do with making buyers aware of items that are on backorder or delayed. And, as OP works with third-party manufacturers who are also subject to supply chain and production issues, I believe it's understandable that they occasionally miss the mark in some buyers' eyes. After all, considering OP's sales volume, it is inevitable that some customers will be disappointed when ordering products through the OpticsPlanet outdoor gear app and website.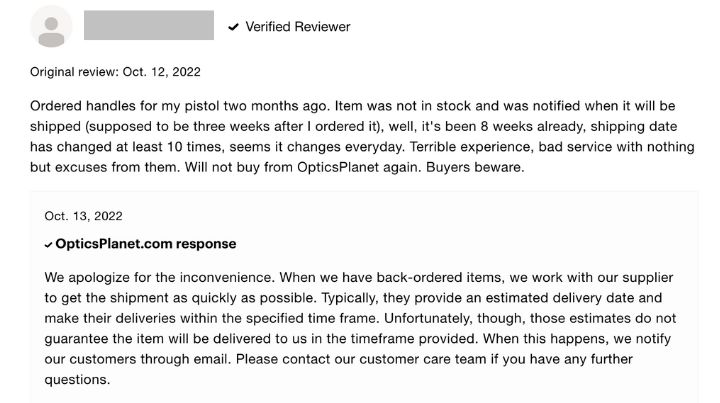 How is OpticsPlanet Customer Service?
I've interacted with the OP customer care team on many occasions. So far, all of those interactions have been positive and helpful. The wait time is usually reasonable and easily handled by a customer service rep through their online chat feature. Again, in my opinion, any frustrations are best handled by managing my perspective and expectations, which helps me avoid feeling like I've received poor customer service.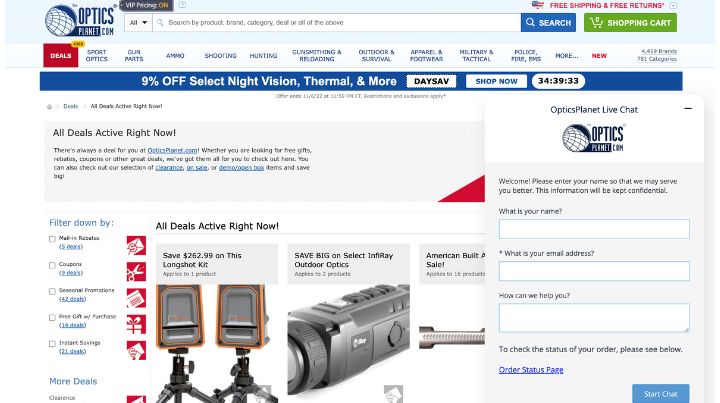 Other Positives About Optics Planet
OpticsPlanet Outdoor Gear App & Website
In my opinion, OP's website and app function well. It has an easy-to-navigate internal search interface with quality images and a hi-res product display. Its simple-to-use ad-free interface allows customers to search by categories, cost, ratings, product brand pages, etc. Even when my search for a specific piece of quality gear comes up short, OP provides plenty of alternative options that are usually within the same price range.
Volumes of Information
OP also goes to great lengths to educate its customers with pages of detailed how-to guides, helpful blog posts, review pages, and industry news.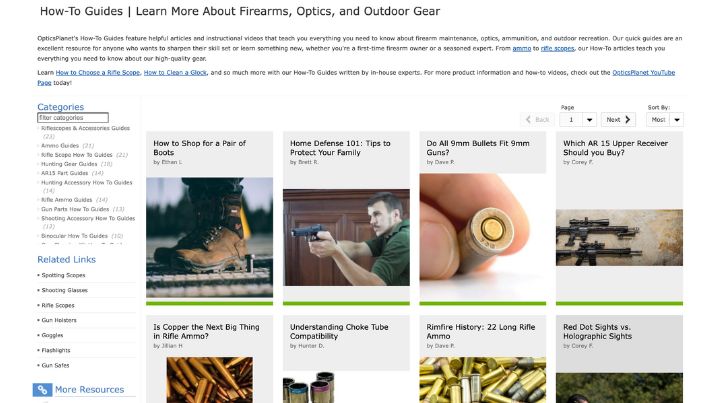 Tons of Products
Whether you're looking for weekend outdoor gear, free product giveaways, athletic, active wear, camping gear, sports optics (obviously), science lab equipment (seriously!), or other key components of your recreation and survival needs, OP and its shopping app are a great place to start your product search.
Speedy Checkout Process
One of the features that I enjoy most when shopping on OP is the checkout process. Whether it's your initial purchase or you're a seasoned customer, the checkout process is easy, fast, and reliable. If you're comfortable shopping on Amazon, you'll do fine on OP's easy app.
The Bottom Line About OpticsPlanet
As with any large online seller, there will always be some situations and customers that fall through the cracks. However, in my opinion, OpticsPlanet does an excellent job when it comes to managing incredible volumes of gear sales and providing a positive customer experience. Which, with ongoing supply chain issues, State-to-State restrictions, and other sales considerations, is no small task.
In the end, I am pleased with my OP experience and feel you might be too. As I stated earlier, in today's crazy world, it's all about managing expectations while preparing for any potential craziness.
Do you have experience with Optics Planet? If so, please tell us in the comments below. After all, hearing positive feedback or a story about a less-than-ideal experience will help everyone make better purchasing choices!
Additional Resources
Stay safe,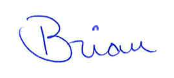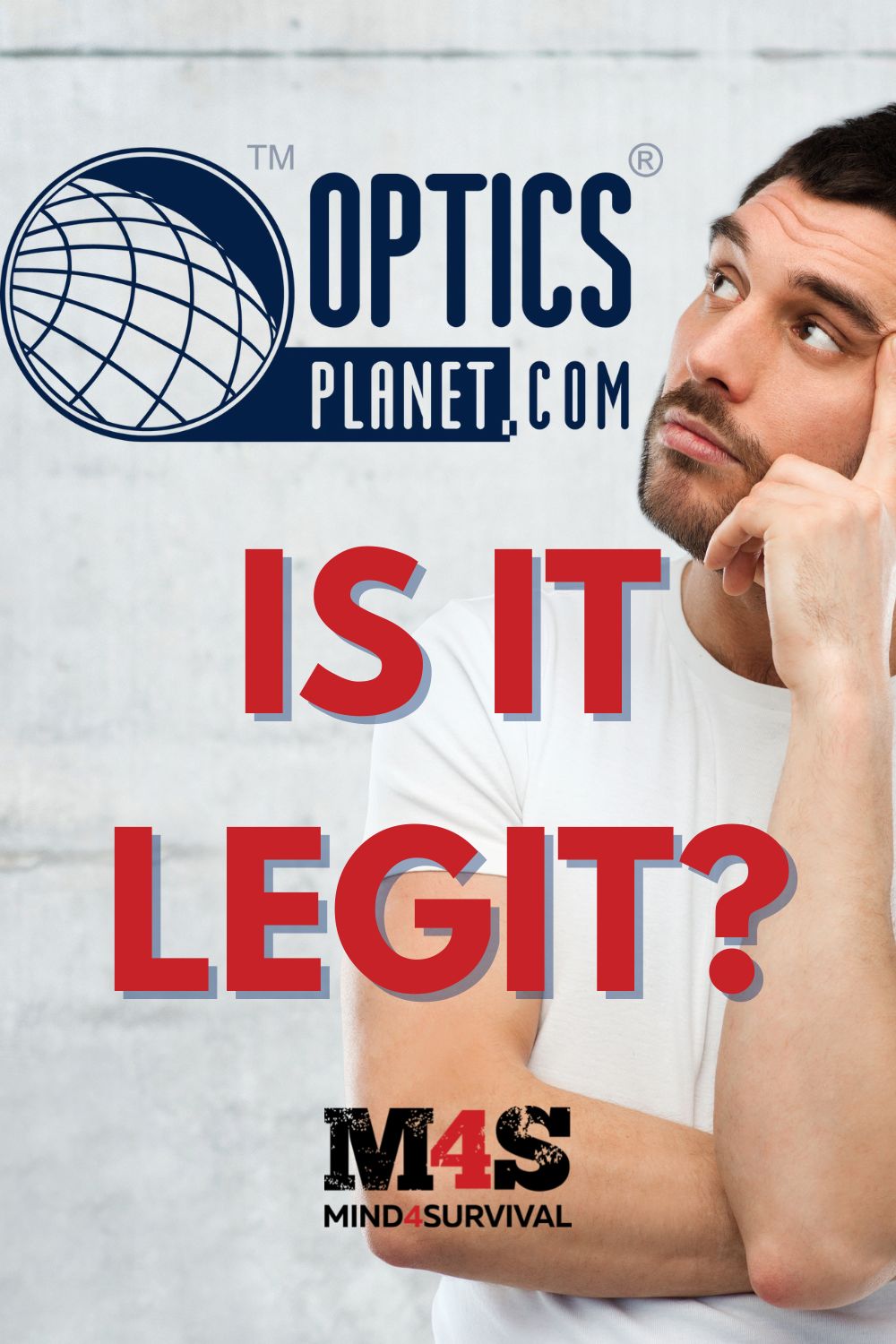 Stay informed by joining the Mind4Survival! 100% Secure! 0% Spam!
Mind4Survival is a free, reader-supported information resource. If you make a purchase through our link, we may, at no cost to you, receive an affiliate commission.