Sleeping Under The Stars: Sheltering Without a Tent
Last Updated September 18, 2023
|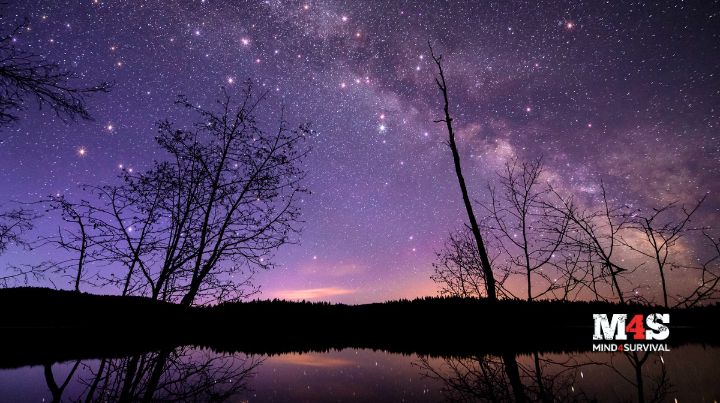 There are lots of reasons we could find ourselves sleeping under the stars. I have spent many nights under the stars for work and recreation, but we could easily find ourselves in a survival or emergency situation without proper shelter. Weather and location dependent, this might be an easy task or some of the hardest "camping" you have ever done. I have managed some restful nights just sleeping on the ground in the uniform I had on. Other times, I have woken buried in snow or soaked to the bone within minutes of closing my eyes. Here are some considerations for improving your position when it comes to sleeping outside, whether planned or forced.
Site Selection
The first consideration is surveying the area around you and selecting a good site for your slumber. As best you can, you want a flat, level site free from rocks or roots and away from any possible water runoff. If you can, try to find a spot that provides some shelter from the weather and protection from predators. As tempting as caves might be, they are just as inviting to other animals as they are to you. Select a site that has limited access or only one approach to it so you can restrict the area you need to watch for approaching people or animals. If you can't find a level piece of ground, remember to sleep with your head and heart on the high side.
On colder nights, If you think you might need a fire to stay warm, you can use the terrain to reflect the heat into your sleeping space vs. being close enough to the fire to get burned. When we are forced to sleep outside for a survival situation, make sure you select a site that is easy to be seen by any passersby or potential rescuers.
Staying Warm
The obvious choice is a quality sleeping bag rated for the temperatures we expect to face overnight. Other quality options are synthetic insulated blankets or even wool blankets. The wool blanket will weigh more and take up a bit more space. We can add clothing layers to make up for the lack of sleeping bags or blankets. We need to create a layer of insulation between us and the ground because the ground will steal body heat from us while we sleep. You can use insulation pads, sleeping mats, or even natural vegetation.
Word of caution on using air mattresses: to keep us warm, they need to include an insulating material. Most are measured as an R-rating; somewhere between a rating of 2-4 is a 3-season mattress. You will want closer to a 7 for high altitude and winter use. A bivy sack will provide insulation and waterproof protection from the elements and bulk up a lighter sleeping bag or blanket.

Staying Dry
Even if it's not raining, we might still end up wet, which means cold. Depending on the temperature, we could wake up covered in dew. And the ground stores moisture that our body heat draws out over time. Some of our sleeping bags are made with a waterproof and frequently durable bottom layer. If not, we will want to lay down some waterproof material like a tarp. These have become very lightweight and compact. Again, we can use the natural vegetation to both insulate and keep us dry.
Staying dry can also require overhead cover. The simplest is a natural or manmade cover when selecting a good site. If none is available, we can drape or suspend a tarp over our sleeping bag or area. If we are looking to cut some weight and size, we can use a sleeping bag that is fully waterproof. A space blanket can do both a vapor layer and provide warmth. They are very small, easy to pack in emergency kits or the car, and provide needed shelter and signaling properties. I have one for every family member in the back of our vehicles, and carry at least one when we go hiking.

Hammocks
Hammocks are a great way to enjoy sleeping under the stars on planned trips. They are compact, but proper sleeping techniques will require some more gear. The proper way to sleep in a hammock is diagonally to promote a flatter bed. Having a sleeping pad helps maintain that flat, diagonal platform. A hammock will keep you off the ground in wet conditions but also allow the wind to blow around you, which steals body heat if you're not properly insulated. If it's colder out and you require an insulating layer, it's better to wrap it around the hammock than to sleep on it and crush all the loft down. And finally, you will need two solid anchor points to hang your hammock, which isn't always available.
The above considerations will make any outdoor sleep better. Remember that in a survival situation, the better the conditions, the longer we can last. If we aren't wasting energy staying warm and getting better sleep, we can focus more on our rescue or self-rescue. If you are sleeping out under the stars for recreation, I hope these concepts will make it more enjoyable.
Additional Resources: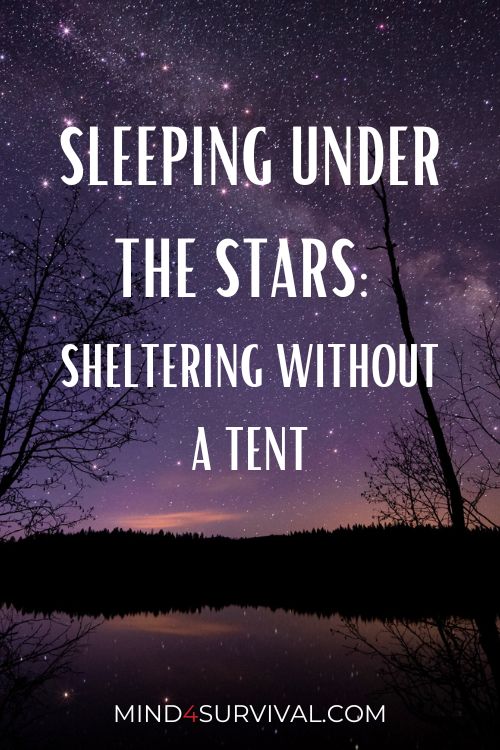 Stay informed by joining the Mind4Survival! 100% Secure! 0% Spam!
Mind4Survival is a free, reader-supported information resource. If you make a purchase through our link, we may, at no cost to you, receive an affiliate commission.