13: Weather Preparedness Is About More Than Storms
Last Updated June 22, 2023
|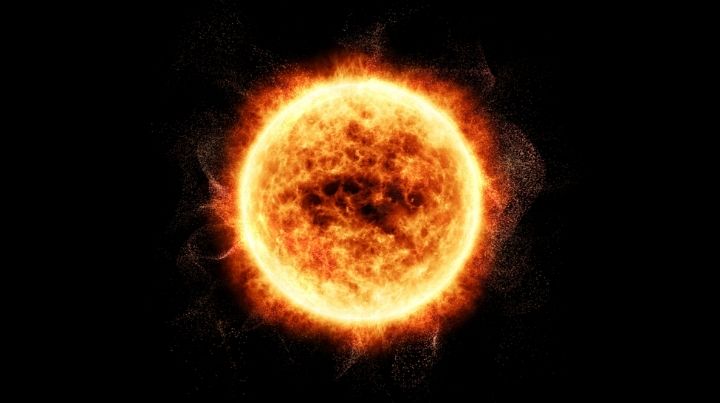 Podcast: Play in new window | Download
Weather preparedness includes a whole lot more than just watching the forecasters on the evening news to figure out what you should wear the next day.
Weather preparedness is a broad subject that includes understanding different types of weather events, forecasting, and events such as coronal mass ejections (CMEs) – and how all of these affect your preparations. Real prepping requires understanding any events that might impact your home, your loved ones, and your environment.
Listen to this weather preparedness podcast episode to increase your weather preparedness and be ready to overcome any challenges that may lie ahead.
What Is a Coronal Mass Ejection (CME)?
Coronal mass ejections are explosions of plasma and particles from the sun's corona that move into outer space. The magnetosphere protects the earth from harmful CME particles. The CMEs happen as the sun goes through differing activity cycles.
It's important to note that solar flares are not the same thing as CMEs. Phys.org explains:
"CMEs and solar flares are both explosions that occur on the Sun," the folks at NASA's Goddard Spaceflight Center's Scientific Visualization Studio explain. "Sometimes they occur together, but they are not the same thing."

CMEs are giant clouds of particles from the Sun hurled out into space, while flares are flashes of light—occurring in various wavelengths—on the Sun.
The scientists at the Space Weather Prediction Center, located in Boulder, Colorado monitor the sun and the likelihood of its effects on the earth. They monitor the sun through the use of ground-based sensors and equipment as well as satellites.
Scientists can provide between 14 and 36 hours of warning for earth-impacting sun events such as coronal mass ejections.
What Are the Effects of Coronal Mass Ejections?
CMEs impacting the earth can cause a range of effects. On the low-end, coronal mass ejections can cause little effect other than increased Northern and Southern Lights.
But on the high end, CMEs have the potential to cause significant disruptions to electronics and power grids. These effects happen when the CME overloads the power grid and electronic devices.
The most massive recorded solar storm, or CME, to hit the earth was in 1859. It is known as the Carrington Event. The Carrington Event coronal mass ejection was so colossal that people saw the Northern Lights as far south as Cuba. Also, during the Carrington Event, telegraph lines gave off sparks large enough to cause fires. If a CME like the Carrington Event CME happened today with our grid-dependent lifestyles, life as we know it could be forever changed.
CMEs occur regularly. Fortunately, they do not usually impact the earth. We typically only hear about CMEs when they may cause problems with communications and navigation systems.
CMEs do not physically impact people. However, electronics and electrical infrastructure may be damaged.
The use of Faraday cages may help shield electronics from the effects of a CME. Unplugging electronics from your home's power source may help as well.
The Importance of Forecasting in Weather Preparedness
The best way to accurately plan for weather-related impacts is to be informed. One way to be informed is through the use of weather.gov. Modern weather forecasting is based on numerical models. These mathematical models represent the atmosphere using physics and real observations. Forecasting accuracy is limited to between seven and ten days.
It's important to learn what you can about forecasting in ways that don't rely on the evening news. The Old Farmer's Almanac is an excellent resource for people interested in trends related to weather preparedness. The Old Farmer's Almanac focuses on long-term averages and trends and can help you predict a broad overview of future weather. It's important to note that any accurate daily predictions that happen to occur are purely coincidental. This will just help you learn about trends.
But there are cues from nature that will help you in your weather preparedness forecasting endeavors.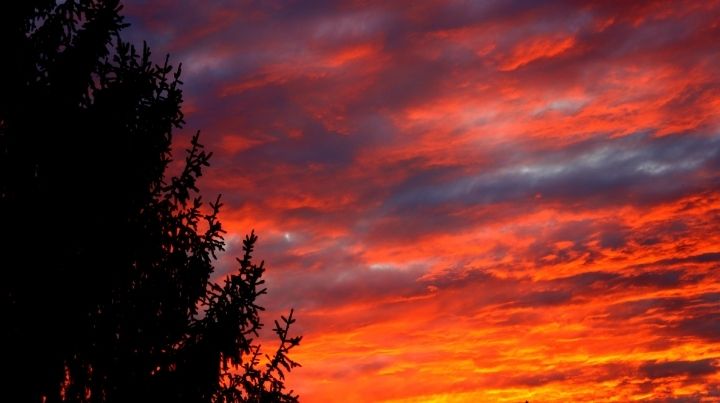 How Can You Forecast Weather from the Sky?
There are quite a few things you can tell just from looking at the sky.
Hard cauliflower-edged clouds are an indication of an increasing storm. Fluffy cotton ball-edged clouds indicate a storm is dissipating.
You've probably heard the saying, "Red sky in the morning, sailors take warning." This is actually legitimate advice. If the skies are red morning, it's because there are clear skies over the horizon to the east. These clear skies permit the sun to light the haze, dust, or water-filled clouds to the west. In the Northern Hemisphere, the weather tends to travel west to east. This would be a sign of bad or rainy weather ahead.
Of course, the opposite of this is "Red sky at night, sailors' delight."
If the skies are red in the evening, it's because there are clear skies over the horizon to the west. These clear skies allow the sunlight unobstructed travel to the east. This indicates clear skies to the west, where, as discussed above, the approaching weather is coming from. Therefore, clear skies to the west are generally a sign of clear weather coming from that direction.
Forecasting Weather from Air Pressure
Knowing when a storm is coming can help with your weather preparedness, and air pressure can help with that. Low pressure creates storms and bad weather. High pressure destroys storms and creates good weather.
Buys-Ballot's Law is a way of telling what type of weather, bad or good, is approaching.
In the Northern Hemisphere, a person facing away from the wind will have high pressure on his or her right. Likewise, low pressure will be on the left. As you recall, weather in the Northern Hemisphere generally moves west to east.
So, if you have high pressure to the west, you will have good weather approaching. Likewise, if you have low pressure to the west, you will probably have worse weather approaching.
If you are in the Southern Hemisphere, a person with their back to the wind will have high pressure on the left and low on the right. Buys-Ballot's Law is not reliable if you're close to the equator.
The Bottom Line on Weather Preparedness
Weather preparedness is a key factor in living a prepared lifestyle. Understanding the effects of events like coronal mass ejections and various storms can help you to be ready for whatever may come.
Many of the most common disasters we face are due to inclement or extreme weather of some sort. It's important to learn as much as you can about the meteorological events that are the most likely for your area so that you can be better prepared for them. As well, it's vital to learn as much as possible about what precedes your local weather events so that you can make reliable predictions if there's a time at which you can't access the news.
What weather preparedness steps do you take to be ready where you live? What are your most likely weather disasters? Do you have any questions about weather preparedness? Let us know in the comments section.
Stay safe,