M4S 053: What Is the Emergency Alert System? Is It Accurate?
Last Updated May 30, 2021
|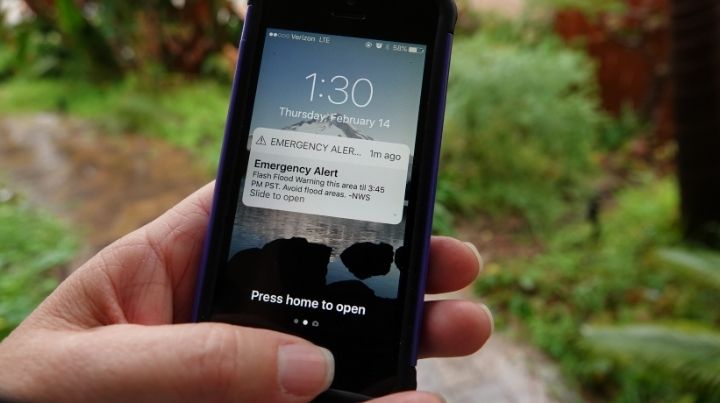 Podcast: Play in new window | Download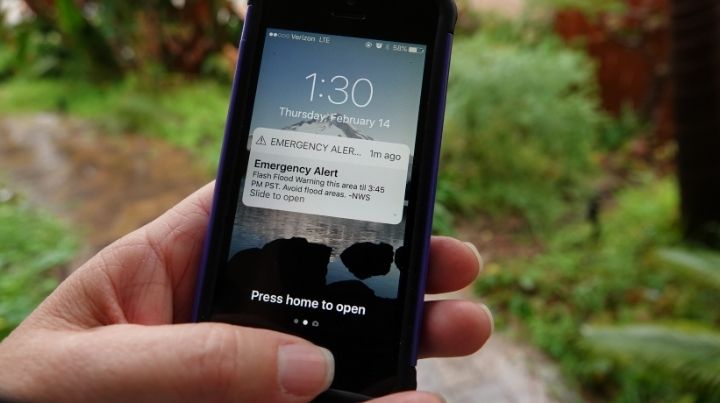 What is the emergency alert system? Some residents of Salem, Oregon, found out a couple of years ago, and they also learned that it doesn't always have the desired effect.
Now, if you're like me, it's somewhat satisfying when something happens that shows that all of our crazy prepping efforts aren't so crazy after all.
Now, it's important to note that I (and hopefully all of you) don't find enjoyment in others' failure to prepare or when adversity knocks them on their butt. With that, though, the incident I want to talk about is just one more example of why it is SO GOOD to be a prepper. Because as we all know, it's not a matter of if something happens. It's a matter of when.
In 2018, an incident in Salem, Oregon, with their emergency alert system reinforced just how right you are and how wrong all of the prepping naysayers are. This is a great example to point to when people call you crazy or share with those on the fence about becoming better prepared.
First, what is the emergency alert system?
You may be wondering, what IS the emergency alert system? It is a national warning system that the FCC approved in 1994 and rolled out in 1997 on a national basis. This replaced the Emergency Broadcast System (Remember those "tests" they ran every night on television around midnight, letting us know this was ONLY a test, but if it had been an actual emergency, bla bla bla?) For the 80s nostalgia of it:
Today, national, state, or local governments can use the emergency alert system on a national, state, or local level. Ready.gov explains:
The Emergency Alert System (EAS) is a national public warning system that allows the president to address the American people within 10 minutes during a national emergency. The alerts are sent through broadcasters, satellite digital audio services, direct broadcast satellite providers, cable television systems and wireless cable systems.
The EAS may also be used by state and local authorities to deliver important emergency information such as weather information, imminent threats, AMBER alerts and local incident information targeted to specific areas.
The president has sole responsibility for determining when the national-level EAS will be activated. FEMA is responsible for national-level EAS tests and exercises.
The EAS is also used when all other means of alerting the public are unavailable.
There are also wireless emergency alerts that go directly to geographically targeted, compatible cellphones.
What could possibly be bad about that?
If you are just now finding out what is the emergency alert system, you may be wondering what could be wrong with a system that immediately lets a wide swath of the population know that a crisis is imminent or a child has gone missing.
Well…usually nothing.
But when it goes wrong, it does so in a spectacular fashion.
Right, Hawaii?
Earlier in 2018, Hawaii residents received the horrifying message that a ballistic missile was inbound and that they should seek shelter immediately. The messaged ended chillingly, with the words, THIS IS NOT A DRILL.
Well, it wasn't a drill. It was a boo-boo—a really HUGE one. Daisy Luther of The Organic Prepper covered the incident with multiple updates. The entire thing turned out to be a false alarm. While people were literally shoving their children into the sewer systems to try and protect them, praying for forgiveness, and devolving into hysteria, the entire thing had happened when someone had goofed, hit the wrong button, and sent out the warning by mistake.
And that's not the only time an emergency warning system alert went wrong.
Just a few months later, Salem, Oregon residents, were able to relate to a not so well thought out emergency alert notification that said simply, "Civil Emergency" and "Prepare for Action."
Salem's residents had absolutely NO idea what type of emergency they were facing, what kind of action they should prepare for, or anything else for 31 long minutes.
TOM JAMES Associated Press | May 30, 2018

SALEM, Ore. (AP) — Oregon's emergency alert systems blasted a cryptic alert to cellphones around the capital city, panicking residents by telling them simply "Civil Emergency" and "Prepare for Action" and leaving off that the threat was toxic algae at a local water supply.

Officials wanted to warn Salem-area residents Tuesday night that elevated levels of a natural toxin caused by the algae bloom had made area tap water unsafe for children and people with compromised immune systems. But that information got cut off, and a more ominous-sounding default message went out in its place, said Andrew Phelps, head of the state emergency management agency. Officials sent a second message 31 minutes later with more information and a link to a municipal website.
Unsurprisingly, this resulted in panic.
Within hours of the first alert, residents stripped the aisles at one supermarket in the city's downtown center of bottled water, and a shopping cart lay tipped on its side in front of the empty shelves. Workers brought out a pallet of sparkling water, which they placed at the front of the store, and told customers they hoped they'd get more regular water in the morning. The incident marked a high-profile glitch in authorities' use of emergency alert systems, following a false alarm sent out by Hawaii officials in January warning of an incoming ballistic missile.
In Oregon, confusion surrounded the initial alert even within the emergency management agency, with an official telling reporters the message had caught them unaware and state police asking residents via a Facebook post not to call 911 about the alert.
To add fuel to the fire, the website people were sent to for more information crashed as everyone rushed there at once seeking answers.
And when officials directed residents to the city of Salem's municipal website for more information, the site briefly crashed under the load. "The integrated public alert warning system inadvertently defaulted to a generic message," Phelps said in a video posted on social media by the Office of Emergency Management. "I apologize for the confusion and the anxiety this incomplete message has caused." Phelps said the message had also been broadcast via local television stations.
Cole Mahaffey, a Salem resident, set down a case of bottled water Wednesday he was carrying down the sidewalk and described the uneasy feeling of seeing the first alert arrive on his phone, with an ominous warning but no other information. "It almost made me not want to go outside," Mahaffey said, adding that the alert caught him at the gym, and that he had interrupted his exercise routine to ask staff at the front desk if they knew what it was about. "I didn't know if there was something going on in the area, or if there was a shooter, you just had no way of knowing."
The Bottom Line on What Is the Emergency Alert System
If you've been wondering exactly what is the emergency alert system, I hope you have a better understanding of it now. I also hope that you see that things can really go sideways when the system is misused.
The good thing about being prepared is that if you got that mysterious message, you wouldn't need to be running around the streets trying to find supplies among all the other people who are panicking. You can wait safely at home for further information.
What are your thoughts on the Emergency Alert System? Do you pay attention to it?
Stay safe, secure, and prepared,