7 Best Black Friday Sales For Preppers! (2022)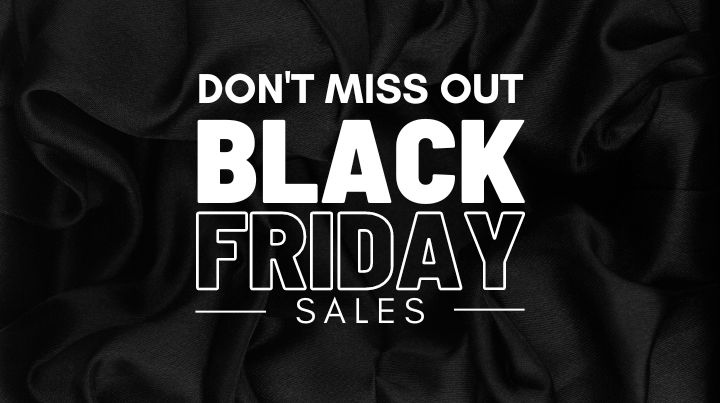 I've never been too much into Black Friday deals and the hype that comes with this time of year. However, I'm changing my tune this year, with inflation rising and the cost of everything going through the roof.
So, I'm passing on some of the sources I use to stay on top of my prepper gear game. Some of these sites are offering holiday shopping discounts worth hundreds of dollars! My only wish is that I had made the most of these sales opportunities when I bought my gear.
Hopefully, you won't delay as I did so that you can cash in on some of the best online sales of the year!
Disclaimer: With all that said and my personal product experience aside, this article contains affiliate links that I may receive a small commission for at no cost to you if you choose to purchase a product through a link on this page.
1. Harvest Right Freeze Dryers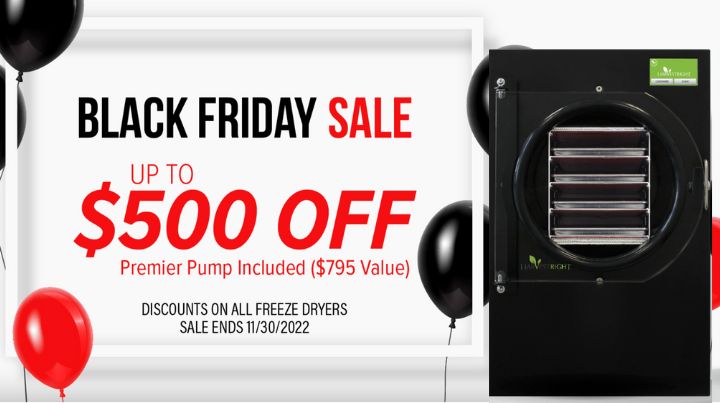 One of the best prepper purchases I've ever made is a Harvest Right Freeze Dryer. That's because it's the prep that keeps on giving and prepping. Yes, freeze dryers are a high-ticket item.
However, it will cost you more to purchase six months of long-term storage food for one person than it will to buy a freeze-dryer—a freeze-dryer that can create stockpiles of food for you and your loved ones that will last years.
The bottom line is that a freeze dryer is one of the few preps that will pay for itself, time and again, for years to come! Making this year's Black Friday even better is Harvest Right's $500 early Black Friday deals!
My only regret with my freeze dryer is that I didn't purchase one earlier. Had I, I wouldn't have triple the amount of healthy, tasty, long-term storage food that I now have.
If you've been considering a freeze dryer, now is the time to pull the trigger!
2. Optics Planet
Optics Planet offers shoppers some of the best Black Friday sales this year. With Optics Planet, customers can find discounts of up to 49% off regular prices on various products, from binoculars and scopes to spotting scopes and rangefinders. Optics Planet has everything a person could want for their outdoor needs.
Not only do they have a giant selection of optics, but Optics Planet is also known for its wide selection of apparel and footwear as well. Optics Planet has thousands of items available with free delivery promotions. Whether you're looking to upgrade your optics equipment or are just stocking up on new gear, Optics Planet has everything a customer could hope for during the most wonderful time of the year.
So why wait? Shop now at Optics Planet for all your favorite products this Black Friday!
3. My Medic – First Aid Kits and Supplies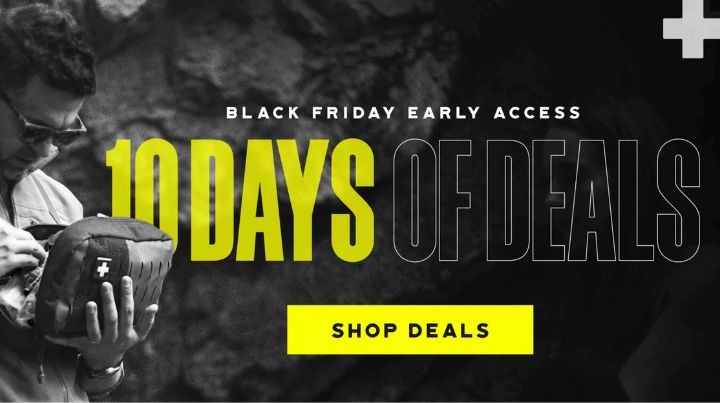 My Medic is set to flesh out all your first aid needs with their 10 Days of Black Friday Deals. I like My Medic because it offers a complete line of medical gear that any preparedness-minded person would love. Whatever you need, from individual first aid kits to pet aid supplies, burn treatments, and so on, My Medic has you covered!
They have you covered even more with their Black Friday Deals of up to 40% off their outstanding products. If you or someone you know is in the market for medical gear, head over to My Medic today!
4. Palmetto State Armory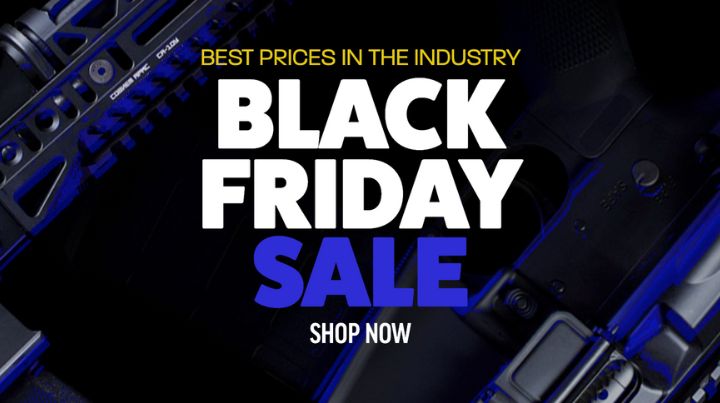 If you're looking for firearms and accessories, you MUST look at Palmetto State Armory. PSA armory focuses on providing the best quality firearms parts for the best price possible.
After years of success providing excellent customer satisfaction, Palmetto State Armory's goal remains the same: "Sell as many guns to as many law-abiding Americans as possible."
Palmetto State Armory is helping you fill your armory as fast as possible with some really amazing Black Friday sales. Check them out today!
5. ATN Night Vision and Thermal Imaging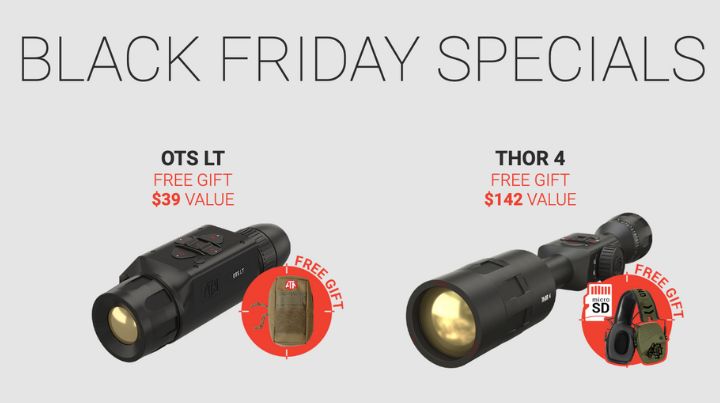 Are you ready to own the night? If so, ATN is the site for you! As a former Special Operations ground pounder, owning the night is often the difference between success and failure. It's the edge that, as Rangers, we exploited, and you can too.
And, when it comes to civilians owning the night, ATN owns the market! I write from experience as someone who purchased several pieces of ATN night vision and thermal gear over the years. Besides the great products, ATN is a company that stands behind its gear. Case in point, when I stripped a screw on a pair of my best night vision, ATN replaced the entire optic, free of charge!
So, if you've been considering adding a night vision capability to your preps, you should definitely consider ATN and their Black Friday deals!
6. Sportsman's Warehouse

Sportsman's Warehouse provides a large selection of high-quality, brand-name gear for every outdoor enthusiast. The Sportsman's Warehouse offers excellent gear for hunting, hunting, fishing, camping, and all of your outdoor needs.
They provide a one-stop shop for everything outdoors and every skill level. If you're unsure what to get, one stop at the Sportsman's Warehouse will get you set up. Get your Black Friday sales order in today to prepare for the what-of of tomorrow.
7. Buck Knives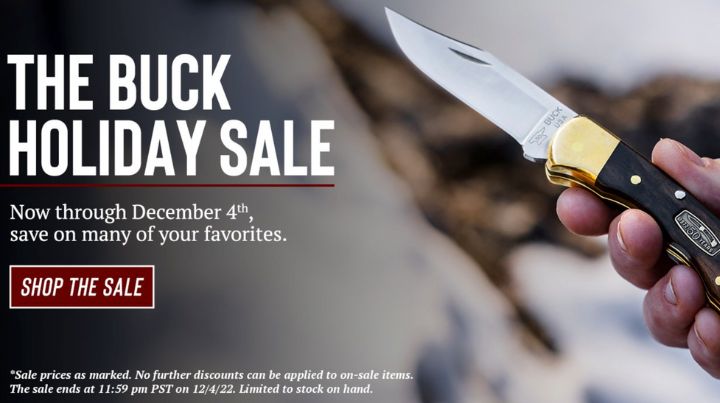 Do I even need to write anything here? Buck Knives are right up there with Bowie knives and K-Bars! They are a goto, reliable American knife brand with over 120 years of history.
Hoyt Buck, a young Kansas blacksmith, created his first knife in 1902 while looking for a new method of tempering steel. Since then, through World War II and on, Buck Knives have remained a symbol of rugged American quality.
If you want the perfect gift for yourself or someone else, picking one up Black Friday sale Buck Knife is a great place to start!
The Bottom Line on the Best Black Friday Sales for This Year!
There you have them, seven awesome brands, along with their best Black Friday deals. Don't forget, many, like Harvest Right, have early Black Friday discounts as well. So, please take advantage of this opportunity to check them out and start saving money today!
Additional Resources
Stay safe!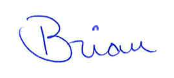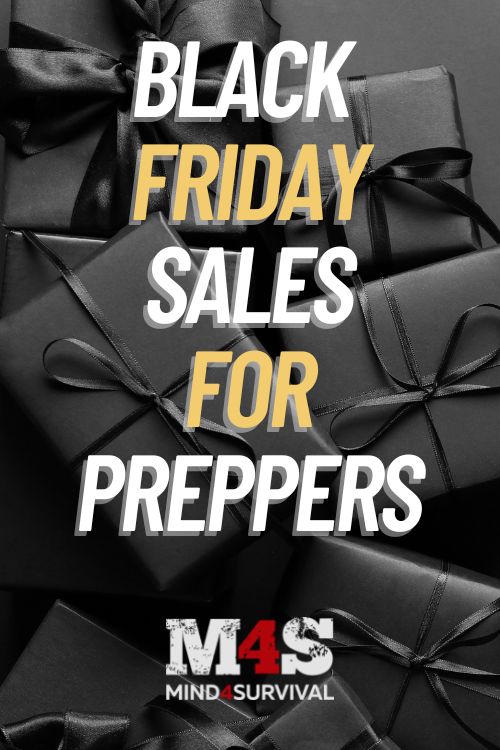 Stay informed by joining the Mind4Survival! 100% Secure! 0% Spam!
Mind4Survival is a free, reader-supported information resource. If you make a purchase through our link, we may, at no cost to you, receive an affiliate commission.