21+ Best Survival Podcasts (2023 Rankings & Reviews)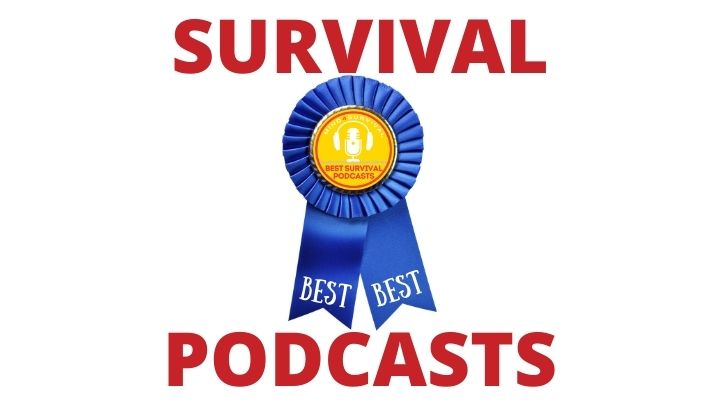 Survival podcasts are an enjoyable way to stay informed about the latest survival information. The best survival podcasts provide excellent information on topics such as current events, mindset, survival skills, wilderness survival, urban survival, survival gear, etc.
Survival and preparedness podcasts can be listened to anywhere and at any time. I prefer to listen to my favorite shows while working around the house, when out walking, or when on a drive.
For those new to podcasts, they are audio recordings, similar to radio shows, that can be streamed over the Internet or automatically downloaded for later listening. You can listen to podcasts on your smartphone or computer whenever it is most convenient.
The bottom line is if you have access to the Internet, you have access to a wealth of survival podcast knowledge!
Best Survival Podcasts Selection Criteria
To ensure these prepping podcast rankings are accurate and bias-free, I've created selection criteria to eliminate any potential improprieties.
Selection Criteria
The minimum requirements to be eligible for the best survival podcast list are:
Must be available on Apple Podcasts.
Must have at least 75 ratings and reviews.
Must have an overall rating of 4.0 or higher.
Must have released a new episode within the past 60 days.
Podcasts that make the list will be ranked according to the overall "Ratings & Reviews" score on Apple Podcasts. If there are "Ratings & Reviews" ties, 4.6 versus 4.6, the win will go to the show with the most "Ratings."
Podcasts with less than 75 reviews will be ranked against one another in the Up and Coming Survival Podcasts section.
Now that we have that covered, let me share some podcast suggestions on where you can start your search!

Here are the best survival and prepping podcasts:
The Top Survival Podcasts
1. FieldCraft Survival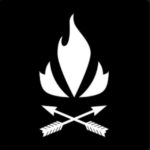 4.9 iTunes Rating / 3,498 Ratings
Mike Glover's FieldCraft Survival podcast tops the survival podcast list and is an excellent option for anyone interested in learning the art and science of survival, tactical firearms training, and everything for the uncertain times ahead.
From illuminating stories about his own Green Beret and CIA operational experiences and how they relate to surviving everyday outdoor emergency situations, Mike Glover, the FieldCraft Survival host, provides something for everyone.
If you're into survival, you must check out the FieldCraft Survival podcast today!
---
2. Jack Carr Danger Close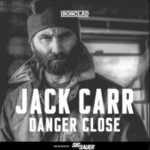 4.9 iTunes Rating / 2,150 Ratings
The Jack Carr Danger Close podcast is hosted by Jack Carr, a former Navy SEAL and creator of the hit show "Terminal List." The podcast provides an inside look into the training, mindset, and operations of the special operations community.
The podcast includes interviews with former and current special operations personnel, experts in the field of training and tactics, and other notable survival figures. They discuss a wide range of topics, including combat, self-defense, leadership strategy, mental and physical toughness, and the importance of self-reliance.
If you're in the process of prepping, and you should be, you will not want to miss Jack Carr's Danger Close podcast.
---
3. Backpacker Out Alive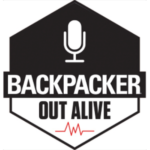 4.8 iTunes Rating / 812 Ratings
Backpacker Out Alive's podcast dives into the real-life survival stories of outdoorsmen. Whether it's fighting off a grizzly, being impaled by a tree branch, to a disaster at the Mt. Everest Basecamp, this podcast covers harrowing disaster stories from the people who were there, struggled, and survived. Learn what to do right, what went wrong, and how they survived by turning it around!
If you want to hear and have a front-row seat to wilderness survival stories about the worst nature has to offer, this is the show for you!
---
4. The Survival Show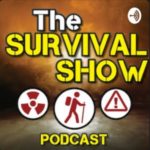 4.8 iTunes Rating / 276 Ratings
The Survival Show Podcast is a top-tier survival podcast. Its one to two-shows per-week format provides insights into how to be prepared and up-to-date information on what to be prepared for.
The frequent updates to the how-to discussions of the regular show include a variety of topics from outdoor education to urban survival and everything in between.
Adding to the Survival Show Podcasts depth is the Weekly Intel Brief—a show providing information on relevant news impacting listeners' lives and the survival world. Recent topics include information on power grid attacks, domestic terror threats, the housing market, and chicken shortages.
If you haven't done so, you should listen to The Survival Show Podcast!
---
5. Canadian Prepper Podcast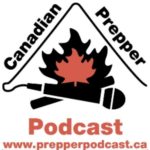 4.8 iTunes Rating / 87 Ratings
I love a show that, in addition to great information and good audio, has motivating intro music, and that's just what the Canadian Prepper's Podcast offers.
The podcast host Eric started his public-facing preparedness efforts after "as a first-responder, witnessed an overreliance on during major events, and started a small preparedness company to help people get better prepared…" Other hosts include Ian, Allen, Jeff, and others who have a level-headed, practical mindset for survival preparedness.
This show has an excellent back-and-forth discussion to help provoke thought in its audience. You can't go wrong with a top-five preparedness podcast—go check it out!
Note: This podcast should not be confused with the Canadian Prepper YouTube channel or the now-defunct Canadian Outdoor Survival Podcast.
---
6. Mind4Survival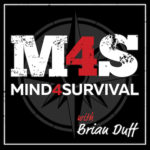 4.7 iTunes Rating / 219 Ratings
This is my podcast. Its podcast is based on the experience I've gained in the many years I spent working as a paramedic, Army Ranger and diplomatic security specialist. My lifetime of preparedness provides excellent podcast episodes that are based on the M4S fundamental preparedness philosophy—Mindset, Situational Awareness, Survival, Safety, and Self. Together, the Mind4Survival podcast helps people face any crisis, minimize unwanted struggles, and live their best life.
If you're looking for a clean, thought-provoking podcast, the Mind4Survival podcast is for you!
---
7. Matter of Facts Podcast

4.7 iTunes Rating / 85 Ratings
Phil Rabalis and Andrew Bobo have done an excellent job with their Matter of Facts Podcast since starting their show in early 2021. The Matter of Facts team covers everything from preparedness mindset and the physical application of preparedness skills to thoughts and opinions on current events and their survival and preparedness ramifications.
If you're looking for a great-sounding, top-rated podcast, you will want to check out the weekly episodes of the Matter of Facts Podcast show with Andrew and Phil.
---
8. The Survival Podcast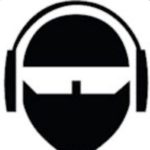 4.6 iTunes Rating / 1585 Ratings
Jack Spirko and The Survival Podcast, with its 3200+ episodes, provides one of the most prolific podcasts in the survival space. With his wealth of survival knowledge, Jack provides a strong base of resiliency-focused information.
Whether it has to do with homesteading, survival tips, or overall emergency preparedness, The Survival Podcast is guaranteed to offer entertaining information on any topic you choose. With his Expert Council sessions combined with the opportunity for listeners to call in on some shows, Jack has permanently cemented his place as one of the top survival podcasters of all time.
So, get on it and start listening to Jack Spirko and The Survival Podcast today!
---
9. The Casual Preppers Podcast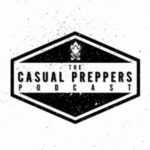 4.6 iTunes Rating / 744 Ratings
The Casual Preppers Podcast is an awesome and entertaining look into prepping and survival. Cam and Coby create a down-to-earth, bros talking, casual perspective on interesting current events and the how-to of preparedness and survival. Their light-hearted style about serious topics is sure to entertain listeners. One recent listener wrote:
"I love the show, but there needs to be a warning at the beginning saying that this show may cause laughter I was mid rep in the gym and almost dropped a dumbbell on my face from laughing so hard 😂. Keep up the good work." ~ZackAttack5000
With reviews like that, it's easy to see why any survival-minded person should listen to the Casual Preppers podcast.
---
10. Ready for Your Future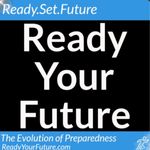 4.6 iTunes Rating / 351 Ratings
Long-time prepper podcast host Todd Sepulveda produces an awesome survival podcast. Todd's Ready for Your Future podcast, formerly known as the Prepper Website Podcast, provides a weekly glimpse into a wide variety of survival topics.
Recent shows focused on goal setting, alternative cooking methods, survival power, homesteading, and so on. The Ready for Your Future podcast is for you if you're interested in a level-headed podcast produced and hosted by a great man of faith.
---
11. Survival and Basic Badassery

4.4 iTunes Rating / 199 Ratings
The Survival and Basic Badassery podcast with Kevin and Chuck is another long-existing podcast that deserves a spot on any survival and prepper podcast list. The show presents an entire host of survival topics and perspectives on preparedness subjects such as survival planning, gear, bushcraft skills, current events, and so on.
If you're trying to kill some time by adding to your mental survival library, the prepping badass podcast covers many topics to help level up your survival and preparedness!
---
12. The Survival Preppers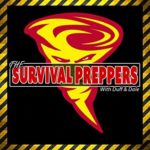 4.4 iTunes Rating / 115 Ratings
The Survival Preppers Podcast is a podcast that Dale Goodwin of "The Survivalist Prepper" podcast and myself host. Unlike our other shows, this podcast is potty mouth explicit and not safe for work or sensitive ears.
The Survival Preppers is a show "about survival skills, prepping, preparedness, and politics" and is not a basic or straight ahead survival podcast. If you want to listen to a humorous, unfiltered, and sometimes raw take on preparedness and politics from the perspective of two-experienced preppers, you'll definitely want to catch the twice-weekly Survival Preppers podcast or YouTube channel.
---
13. Survival Medicine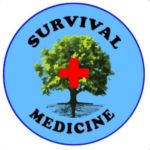 4.4 iTunes Rating / 86 Ratings
The Survival Medicine Podcast is an excellent resource for those looking to learn more about medical preparedness. The hosts, Joe "Dr. Bones" and Amy "Nurse Amy" of DoomandBloom.net, do an excellent job of bringing survival-related medical information to the preparedness community.
Their monthly Survival Medicine podcasts cover wound care, antibiotics, brain trauma, altitude sickness, and more. If you're interested in survival medicine for when the medical system fails, this podcast is for you!
---
14. The Survivalist Prepper Podcast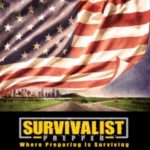 4.3 iTunes Rating / 619 Ratings
With over ten years of episodes, Dale Goodwin's Survivalist Prepper podcast is one of the Internet's longest-running and most well-known survival shows. Dale's show is the first podcast dedicated to preparedness that I listened to. It's also the show that motivated me to launch my Mind4Survival podcast.
The Survivalist Prepper podcast covers various prepping topics in a relaxed, non-doom, and gloom format. Whether you want to know more about wilderness survival skills, the latest prepping news, or what to do when disaster strikes, take a few moments to listen to the Survivalist Prepper show!
---
15. Prepping Academy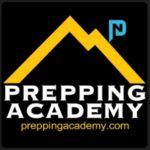 4.1 iTunes Rating / 107 Ratings
Prepping Academy is a well-received podcast based on discussions between influencers within the North Carolina Preparedness Network and their guests. The Prepping Academy podcast discusses prepping, politics, and current events that relate to survival—all of which can be interrelated—especially in our modern trying times.
Check out the Prepping Academy radio show today if you want to listen in on some provoking preparedness perspectives.
---
16. Prepping 2.0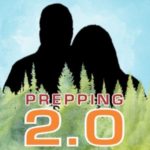 4.0 iTunes Rating / 533 Ratings
The Prepping 2.0's iTunes about page states, "It's time to step up to the next level of prepping! Prepping 2.0 is about the intermediate level of prepping." It's with the goal of imparting the next level of preparedness to their listeners that Glen Tate, author of the 299 Days ten-book series, and Shelby Gallagher, author of A Great State three-book series, share their preparedness experiences and perspectives with their loyal listeners.
Listen today, and become better prepared for tomorrow!
---
Up and Coming Survival Shows!
17. OGTX Bunker Prepper Survivalist Podcast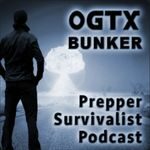 4.9 iTunes Rating / 27 Ratings
The Off-Grid Texans (OGTX) Bunker Prepper Survivalist Show, hosted by Keith Otworth and Rhonda Triggs, is an excellent up-and-coming survival and prepper podcast. With a 4.9 overall iTunes rating, this show is destined to place well on any best prepper podcasts list. The OGTX bunker hails itself as "…the prepper's place for open discussion…" So far, it's on target.
If you're looking for a well-produced, new podcast to help you prepare while passing the time, the OGTX Bunker may be the show for you.
---
18. The Holistic Prepper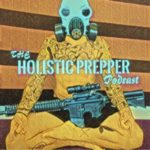 5.0 iTunes Rating / 5 Ratings
The complete modern prepper is a 360-degree prepper. And that's precisely where The Holistic Prepper podcast focuses—on preparedness that considers more than just the beans and bullets of the prepping world. Holistic Prepper discussions range from surviving a nuclear attack to an integrity challenge and fasting exercises.
Are you ready to think more holistically? If so, the holistic prepper is an up-and-comer worth considering on your next commute. Don't miss it!
---
19. The Rogue Preparedness Podcast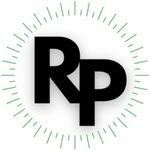 4.7 iTunes Rating / 16 Ratings
Morgan of the Rogue Preparedness YouTube channel brings her recipe for preparedness to the podcasting world with The Rogue Preparedness Podcast. Her show covers much of her personal experiences as both an urban prepper in the Southwest and as a homesteader off the beaten path in Alaska.
If you're looking for a solid preparedness podcast, you should listen to The Rogue Preparedness Podcast!
---
20. Practical Prepping Podcast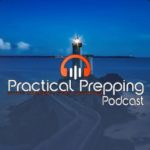 4.6 iTunes Rating / 64 Ratings
The Practical Prepping podcast, not to be confused with The Practical Prepper podcast, is destined to break out of the up-and-comer ranks sometime soon. Mark and Krista Lawley make a fantastic team who provides an excellent, even-keeled, easy to listen to the show. Where many prepper podcasts fire you up, the Lawleys mellow you out by bringing the feel of a pleasant conversation around a warm fireplace to your podcast experience.
If you're looking to relax while increasing your survival knowledge, this is a great podcast to try out!
---
21. The Changing Earth Podcast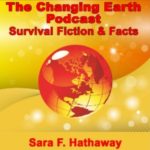 4.6 iTunes Rating / 40 Ratings
Knowing the hosts of the Changing Earth Podcast, Sara Hathaway and Chin Gibson, makes their inclusion on the best prepper podcast list a no-brainer. With sections of Sara's "Changing Earth" book series as a launching pad, Sara and Chin bring her dystopian stories into focus with a thought-provoking discussion about the situation laid out in her novel.
The Changing Earth makes preparedness novels fun to read and provides an excellent discussion lesson for any preparedness-minded person. This may be the one for you if you're looking for a preparedness podcast with a twist!
---
22. Prepper Talk Radio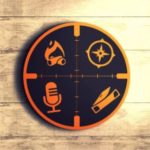 4.2 iTunes Rating / 23 Ratings
Reviews Prepper Talk Radio's about page statement states, "Prepper Talk Radio is Radio for the Readyminded. Scott, the founder of PrepperCon, Shane, Paris, and their expert guests discuss volumes of prepper information. With the number of hosts and guests, you're always sure to get a different perspective for your survival toolbox.
When you're in the mood for a preparedness podcast without the doom and gloom, give Prepper Talk Radio your attention.
---
23. The Angry Prepper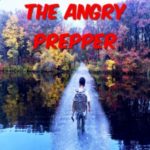 4.2 iTunes Rating / 43 Ratings
If you don't know who Jason Charles is, you probably know him by another name. In addition to being The Angry Prepper, Jason was featured on National Geographics Doomsday Preppers, hosts The Angry Prepper YouTube channel with over 100,000 subscribers, and is a former New York City firefighter with a ton of experience.
If you want a good idea of what's happening in New York City, the canary in the coal mine of preparedness, this is an excellent show for you. With all of that, how can you NOT consider listening to his Angry Prepper podcast? Go check it out!
---
Other Podcasts to Consider
I've been a prepper for 40 years, and despite that, I am always on the lookout for new survival information. With that, here are some shows that, although they didn't the criteria, are well worth checking out.
The Survival Punk Podcast
Modern Outdoor Survival Podcast
The Red Hot Chilly Prepper
The Practical Prepper
This Prepared Life
RV Prepper
Finding Your Top Preparedness Podcast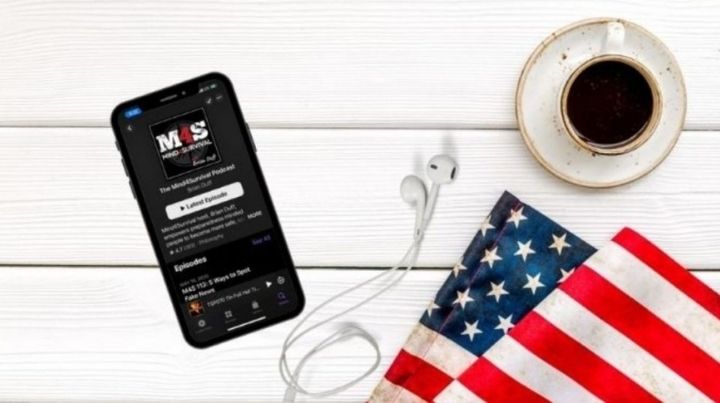 Prepper and Survival podcasts are tremendous and underused resources within the preparedness community.
Are you tired of Facebook and people posting angry things?
Do you watch TV shows like Alone or Les Stroud's Survivorman? Do you have a shelf in your house dedicated to prepper books? Are you one of the folks who pay attention to what's happening in the world around you because it might turn bad?
If you are, then this article is for you, and that's because there are many options to choose from in the world of prepping and survival podcasting.
From long-form interviews to short daily updates, preppers have plenty of listening material available through podcasts.
Ultimately, how can you be sure you're picking the right podcast? That happens by doing just what you're doing right now.
What is a Survival Podcast?
Podcasts are an excellent way to learn how to survive and thrive. They help listeners learn everything they need to know, from building shelters and personal defense to navigating with a compass or making fire.
Preparedness podcasts come in all shapes and sizes. Some are meant for entertainment, while others teach people new skills to help them survive during an SHTF event.
While only you can decide which is right for you, there are two main prepping and survival show content categories: informational and entertaining.
Podcasts are what a creator such as myself does when I record a show as a digital audio file. I then edit that show to be an episode or multiple episodes. I then upload the show as a digital audio file to a computer server specializing in podcast hosting.
Next, once uploaded, when a listener like you wants to listen to an episode, you do so through a podcast app or website. It's the app or website which downloads the show or streams it from the podcasting server.
Podcasting Apps
Podcasting apps like Apple Podcasts, Spotify, and Stitcher allow you to download podcasts for offline listening and even sync them across devices.
Apps make it easy for listeners to hear a lot of people with great information, not just survival experts, talk about any particular interest you might have.
You'll hear shows covering everything from first-hand survival stories of life and death to living through the paralyzing obstacles of an SHTF event and on to prepping for the budget-minded waging an inspiring fight for a better life.
The History of Podcasts
Former MTV VJ Adam Curry created podcasting in the early 2000s. Apple, in 2005, added support for podcasting to its iTunes software and quickly became the dominant player in the industry.
Since then, many other companies have launched successful podcast apps, making it easier than ever for the average joe to listen in.
Why Should You Listen to Podcasts
Podcasts are a great way to learn about things that interest you. As such, podcasting provides listeners with information on various topics, from history to science fiction about the zombie apocalypse.
More specifically, podcasts provide preppers with valuable information on all the fundamentals of preparedness: Mindset, Situational Awareness, Survival, Safety, and Self.
A prepper can easily find new episodes on surviving in the wilderness, practicing strategic relocation (also known as evacuating or bugging out), home security, a catastrophic earthquake, medical training, explain outdoor survival, etc.
You can find shows with a survivor's visceral reactions, discussions about real danger, pain, hunger, and fear, and the new economy or lack thereof.
So, if self-reliance is your jam, podcasting may be one answer to gaining new and fun preparedness information.
Podcasts Cover a Wide Variety of Information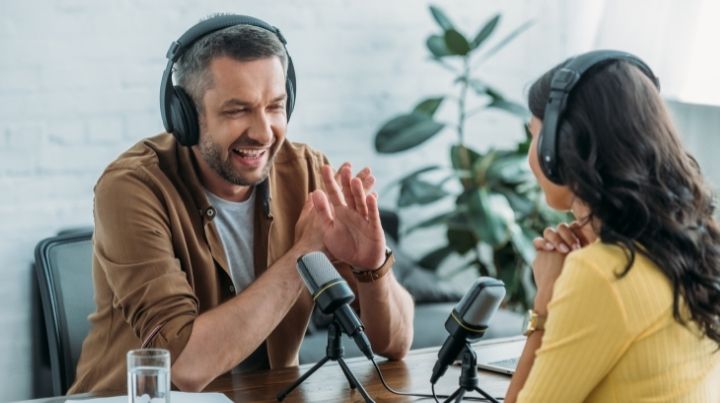 Do you want to learn what to do when the family medicine doctor is no longer around? There are survival instructors and a week's episode all set for you.
Do you want to listen to a topic round table discussion? There's a week of episodes ready for your listening extravaganza.
At a minimum, I can almost guarantee there's an episode on one or more topics you're interested in, standing by and ready to go.
So, What's the Best Podcast for You?
The best podcast for you is the podcast that you like best. It's not rocket science. The fact is every podcast out there has listeners with who it will resonate.
Some people like podcasts that come out on Tuesdays, and others like shows that come out on Friday mornings. Add in the structure that appeals to you, and you never know when a recent monthly podcast created will be just what you're waiting to hear.
In the end, everyone has their idea of what the best podcasts are. Try a few out and see which disaster preparedness shows resonate with you.
The Bottom Line of The Best Survival Podcasts and How to Find Them!
Podcasting is a great way to learn how to better prepare for any scenario. Survival and prepping podcasts are an excellent way for any preparedness-minded person to gain the knowledge to help increase their survival ability, prepping, preparedness, and overall self-reliance anytime and anywhere.
The best survival podcast is not just the one that is entertaining and informative—it's the one that speaks most directly to your needs or interests. So, if none of these 21'ish options do it for you, poke around the Internet, and you'll find yours!
Do you have a favorite podcast show? Tell us in the comments below!
Stay safe and happy listening!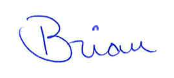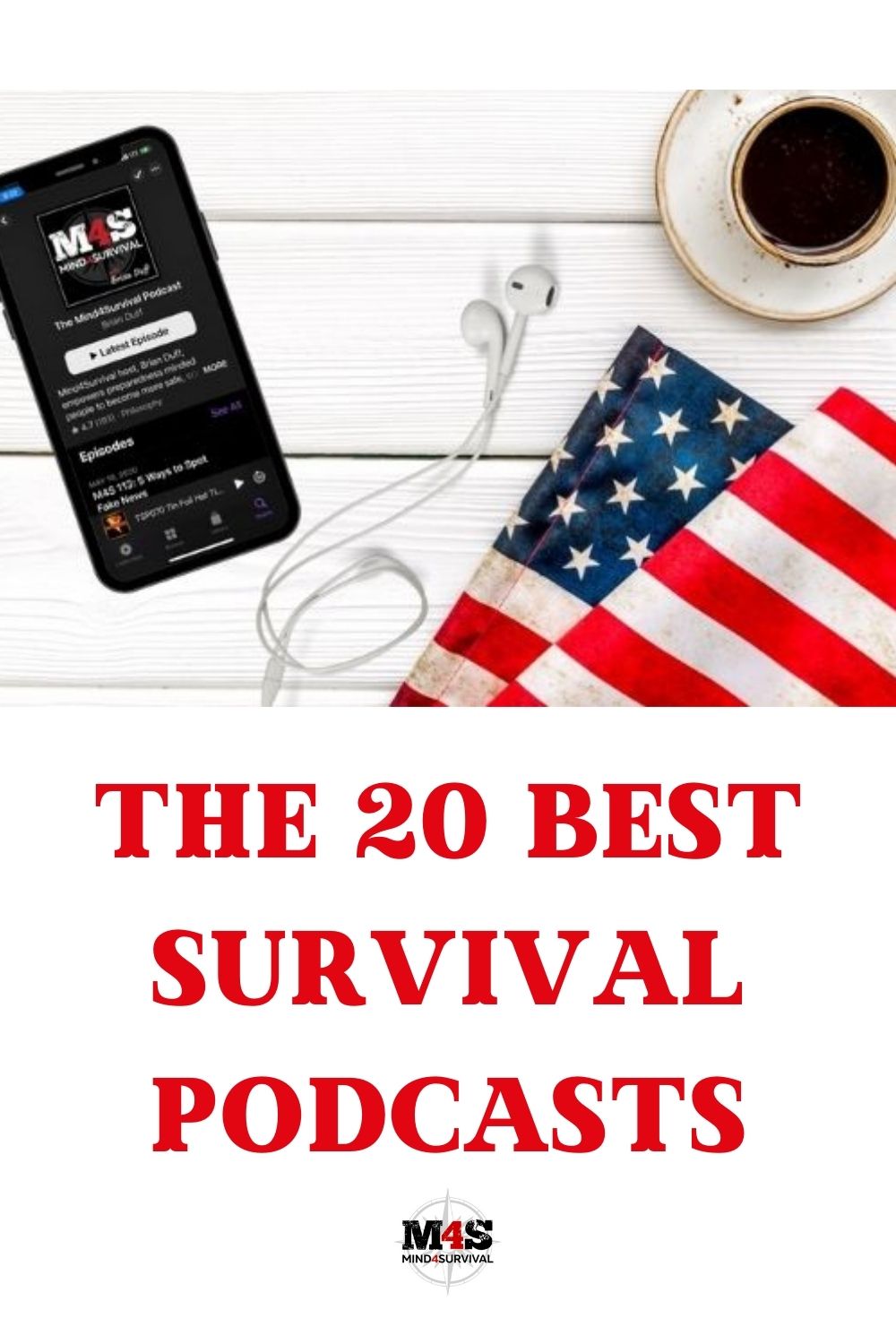 Stay informed by joining the Mind4Survival! 100% Secure! 0% Spam!
Mind4Survival is a free, reader-supported information resource. If you make a purchase through our link, we may, at no cost to you, receive an affiliate commission.