10 Best Emergency Preparedness Apps for Everyday Life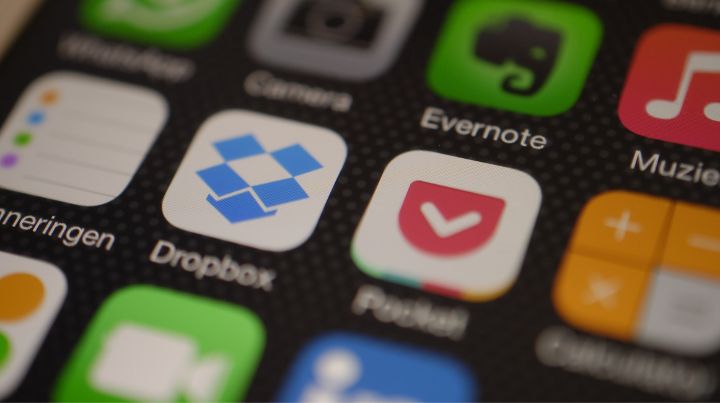 In celebration of National App Day, I've put together a handful of emergency preparedness apps (available on Apple and Google devices) that might benefit you. There are plenty of things we need to consider as we prepare ourselves for what life has to offer, so why not use a little technology to help?
Planning and a Checklist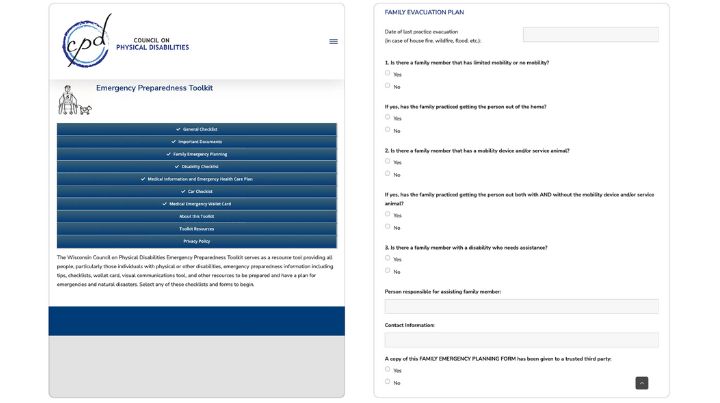 The Emergency Preparedness Toolkit app is an excellent start if you need help figuring out where to start and need a baseline plan of things that might help you prepare for troubles. It also has a handy checklist, and let's be honest, who doesn't love a checklist?
Neighborhood and Regional Updates
In the case of a natural or man-made disaster, I'd prefer as much advanced notice as possible and to receive as much current information as a situation develops. Here are two apps that can assist: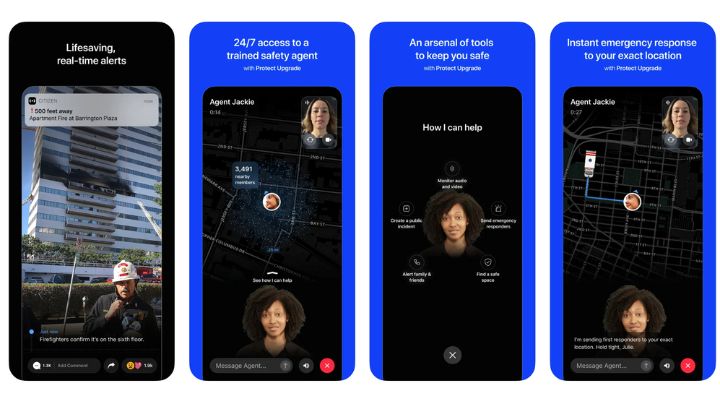 Speaking of advanced warning, I use a Weather App so that I always know what weather conditions I might find myself in. I want to know that I've dressed appropriately for the weather that day and to ensure I know of any potential weather changes that could cause me problems. I travel quite a bit, and one saying I hear around the country is, "Don't like the weather here??? Wait 5 minutes".
Mapping and Guidance Apps
If there's one subject I'm going to take some time to explain, it's maps. I'm going to make a couple of assumptions here.
Assumption 1
Everyone should be using Google maps for their day-to-day searches of locations. Do you need to know if the dry cleaner is open until 7 pm? Google maps. Do you want to see how the pizza looks at the local shop? Google maps. It just has SO MUCH information in one place.
Yes, I'm aware of using Google and the amount of data it tracks. That's another discussion. In my opinion, no other map application is as robust, but it's not perfect.
Assumption 2
You ARE NOT using Apple Maps because, well, it's terrible. I'm an Apple loyalist, and I don't know how they put their product name on such a subpar product.
Why would I need multiple different map applications? Each does something that the others don't. I'll also admit there are even more (and better) apps, but I wanted to give you some good options that are also free.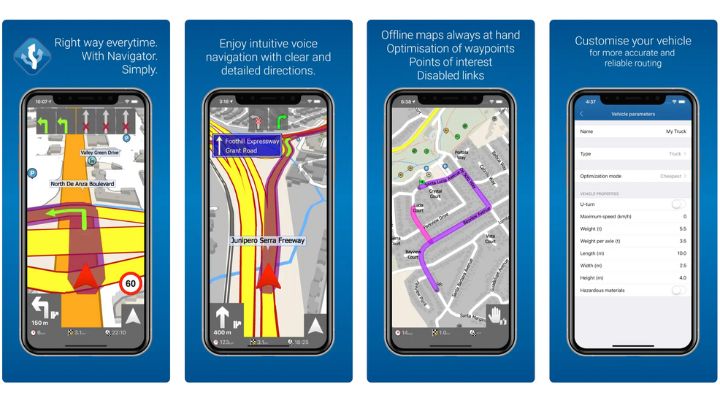 When it comes to navigation, "two is one, one is lost." To help overcome the problems faced by other navigation apps, try checking out MapFactor Navigator.
MapFactor Navigator is an excellent backup navigation option because it works when your device is offline. While the maps could be better, it's a great backup if you have a device that might not have service. It also allows you to download maps to your device for free and still use turn-by-turn navigation.
The best app for finding routes to a location is Waze. Yes, it's owned by Google, but it's a social media platform built on top of mapping software.
It counts on people giving feedback to the app by checking in where there's congestion, construction, police locations, and inclement weather.
It considers user feedback when planning routes for you. I've been an avid user for many years. And, while the routes may seem unconventional at times, Waze has kept me out of gridlock traffic on several occasions.
The caveat to this app recommendation is that you have an InReach satellite Transponder (you do, right?)
The InReach is a worthwhile investment, with its ability to signal emergency rescue services, send messages to people via satellite with no cellular service required, get weather updates, and have almost all the features of a standard GPS. What makes the experience even better is the Earthmate app, which turns your phone or tablet into a much better user interface with the InReach device.
The most significant advantage is that you can download maps, but the other features are also helpful.
Organization/Networking
One common thing I hear around the country is, "how do I meet like-minded people?". I listen to it often enough to write an article about building community.
I've had some success meeting up with preparedness groups by using Meetup. It's a simple process, and I've found a variety of people anywhere I go. Some are just beginning, feeling things out, and some are robust Mutual Assistance Groups with regular meetings and training.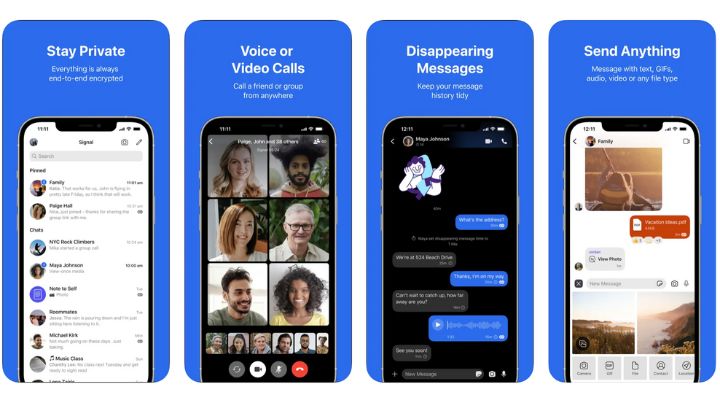 I'm a big fan of messaging apps with end-to-end encryption. Signal works well enough that it's been used for US government operations. It's easy to set up groups, you can have your messages auto-delete after your choice of time, and did I mention it's very secure? For the record, there have been some whispering and articles claiming that messages were subpoenaed. In this day and age, I don't think ANYTHING is truly secure, so I still recommend staying legal and using brevity when possible.
HAM repeater (RepeaterBook)
For those of you that have gone down the path of radios, one tremendous asset is the RepeaterBook app. The app uses your location or searches for a location for the repeaters and the channels used.
This allows licensed HAM operators to transmit farther through the repeaters. Be aware that it's entirely legal to LISTEN (but not transmit) to any HAM station. However, those channels are usable during an emergency—even without a license.
The Bottom Line on Emergency Preparedness Apps
Yes, this is only a partial list of apps to help your preparedness, but these are some of my favorites. Look through them and see if there are any that might help you. With these free apps, you can start with a checklist, find a group, know where you are and how to get somewhere, know the weather conditions, stay abreast of emergencies, and communicate with your group. That sounds like a good start to me.
Do you have any favorite preparedness apps? Tell us about it in the comments below!
Additional Resources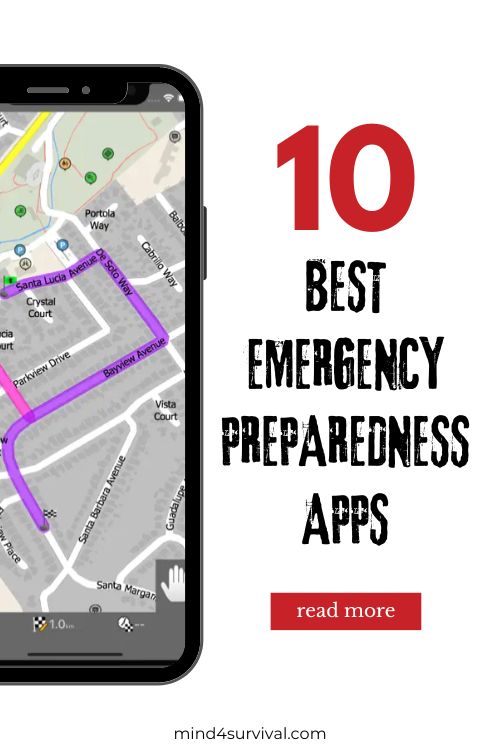 Stay informed by joining the Mind4Survival! 100% Secure! 0% Spam!
Mind4Survival is a free, reader-supported information resource. If you make a purchase through our link, we may, at no cost to you, receive an affiliate commission.