Event Safety for Families with Children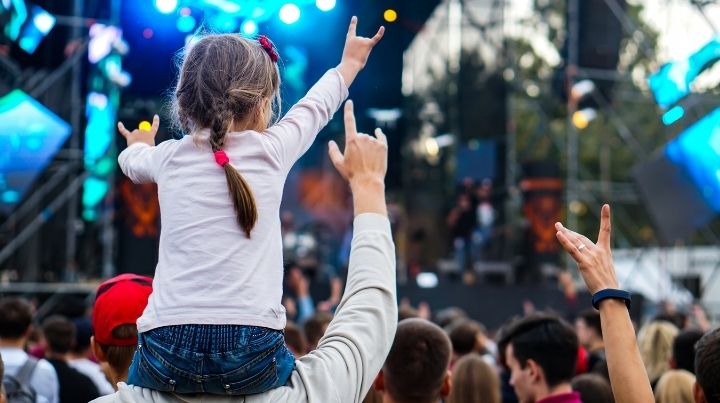 Around here, we think it's really important to continue to enjoy living your life and not just hunker down in your bunker waiting for doomsday. This is especially true for those of us who are trying to give our children a normal life. That means, sometimes you're going to want to go to concerts, movies, or sporting events. If you have little ones, event safety for families is a bit different than event safety for adults.
What Are the Considerations for Event Safety for Families?
When you are taking the whole gang on an outing in a place where there are lots of people, there are a few aspects you need to be concerned about concerning event safety for families:
Someone getting lost in the crowd
Violence
Getting separated in an emergency
Crowd surges
Prep for event safety for families
Your specific plan will have to focus on the event you're attending. A rock concert is a whole lot different from a baseball game which is a whole lot different than a winter festival in the park. You should adapt the following suggestions to the specific outing on which you're taking your family.
Event Safety for Families: Lost Children
Any parent will tell you that it happens in a split second. One moment your child is right beside you, you divert your attention to the meat counter or the winter coats, and you turn around, and she's gone. Vanished. Disappeared.
Your heart is suddenly pounding in your throat, and you look around, panicked, with all sorts of horrible scenarios racing through your head. Did she just wander off, or was she taken?
You need to figure out how to handle this in your event safety for families plan. It starts with your children themselves.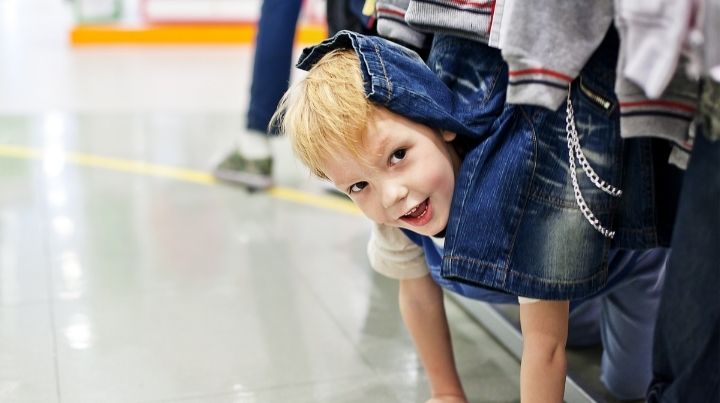 Teach them to stay with you no matter what – no wandering off!
If they do happen to get separated, give them clear instructions on what to do. I always told my children to look for a mom with kids for help. Most parents will gladly provide assistance for a lost child.
If they can't see a mom with kids, tell them to stay put. It's a lot easier to find a child who is standing still than one who is frantically running around looking for you.
Tell them NOT to hide. Sometimes kids get scared and hide in clothing racks. That's the last thing you want them to do because finding them is pretty much impossible.
What Parents Should Do If a Child Is Lost
As for you, immediately contact a store employee and ask them to institute lockdown measures. Most stores have a protocol for lost children. Wal-Mart created Code Adam, named after the lost child of John Walsh, who was abducted from a Sears store and then murdered by his abductor. Time is of the essence in cases like this.
Violence
In this era of mass shootings, car attacks, and flash mobs, the possibility of violence at an event is higher than ever before. As well, the panic of a crowd can be the violence for which you have to plan. During Travis Scott's performance at the Astroworld Music Festival, eight people were killed and hundreds more were injured in a crowd surge. It still isn't clear what set off the panic, but the panic itself was deadly.
A few quick tips on event safety for families to keep your loved ones safe from violence:
Stay on the edges of the crowd. The front row is fun… until it's not. Whenever possible, remain on the crowd's edges and note where the exits are. Shooters and other terrorists look for the most target-rich environment possible, and you don't want to be part of it. Should a panic ensue, being near the edges means you will be more likely to get your family out before the crush.
Have first aid supplies, but don't stay behind to help. Those of us who are trained in first aid and trauma care want to help. However, if you have your children with you, you need to get out. Your first-aid supplies are there to use for your family members if needed.
Watch for the second wave. Particularly in incidents of terrorism or mass shootings, the culprits often plan a second wave of violence. An explosion, a sniper shooting at people fleeing, or getting out of the vehicle they used to run into a crowd and opening fire can all be examples of a second wave. The initial event might be just that – initial. Always be alert for a secondary event and get as far away from the area as possible.
Don't hesitate to leave.
If your situational awareness tells you that something's wrong, listen to it and leave. Your kids won't like it, and you may be wrong. But it's better to be safe than sorry. Have a plan to leave throughout the entire event, from the entrance to the parking lot.

Getting Separated During an Emergency
In an emergency, expect chaos to erupt—people panic. Crowds rush toward the exit. No matter how careful you are, you can get separated from your family members. Your event safety plan for families will change based on the ages of your family members.
Establish a meeting place if you are at the event with older kids or teens. This might be the parking lot, your car, or the bathroom. Always have a secondary meeting place because sometimes authorities will disallow "loitering" in your designated meeting place.
Write your name and cell phone number on younger kids' arms in Sharpie. This makes it easier for first responders to call or text you if your child becomes separated and is found. Be sure to put YOUR name, not your child's name. Don't make it easy for potential child abductors to seem like they're familiar with your kid.
Teach your kids where to go in an emergency. High places are often safer, and you'll be better able to see them. Tell them to stand in a high place if possible, so it's easier for you to find them. As mentioned earlier, another good bet is a mom who has kids with her. Most parents are happy to help lost children.
Don't leave the premises, no matter what. Teach your kids never to leave the premises, even with someone who says they're going to take them to their parents. The only exceptions to this are police officers in police cars, or ambulances if they're hurt.
Avoid separation. Always try to have a hand on your child and grab their clothing if you need to in order to hang on to them.
Managing Crowd Crushes
In a panic, people surge toward the exit. This was what caused the tragedy at the Astroworld Festival mentioned above. When planning event safety for families, teach your loved ones the following important points.
Protect your ability to breathe. The most common cause of death in a crowd surge is asphyxiation. Breathing when jammed in tightly with others can become difficult or impossible. Cross your arms in front of your chest to provide yourself with a little bit of room. Take shallow breaths, but not to the point that you hyperventilate. Don't waste breath yelling or screaming. The situation is terrifying but try to be as calm as possible.
Stay on your feet. Trampling can result in serious injury or death. When hundreds (or thousands) of people are all pushing in one direction, they can't stop to keep from stepping on someone who has fallen. Do everything possible to stay upright.
Hang on to your children. You should have at minimum one adult for every two children so you can grab ahold of them if the need arises. Stick together in a crowd crush. Those knocked down and trampled in a crowd crush are often children or smaller adults. If they're small enough, carry them.
Prep for Event Safety for Families
Prepare accordingly for potential emergencies if you are going to an event with your family.
Dress appropriately: Wear closed-toed shoes to protect your feet. Opt against purses with long straps and loose or strappy clothing. People have been pulled down or strangled by these items. Stash your wallet in a pocket to keep your hands free.
Have some first aid supplies and skills: Have the supplies to stop bleeding as well as the training. Know how to help someone who has stopped breathing. In a mass casualty event, remember that care begins with your family. Get them out of danger before you use your medical skills to help others.
Leave and arrive early or late. Avoid the crowds by not getting there right on time or leaving with the crowd. By adjusting your timing, you may be able to avoid the worst of the crowd.
Event Safety for Families Is Different
There are some major differences in event safety for families. Your first priority is the people you are responsible for and getting them to safety if something goes wrong. This means that some of the advice in our other event safety article may not apply when you are with your loved ones.
Do you have any event safety tips for families that you want to add? Share them in the comments.
Additional Resources: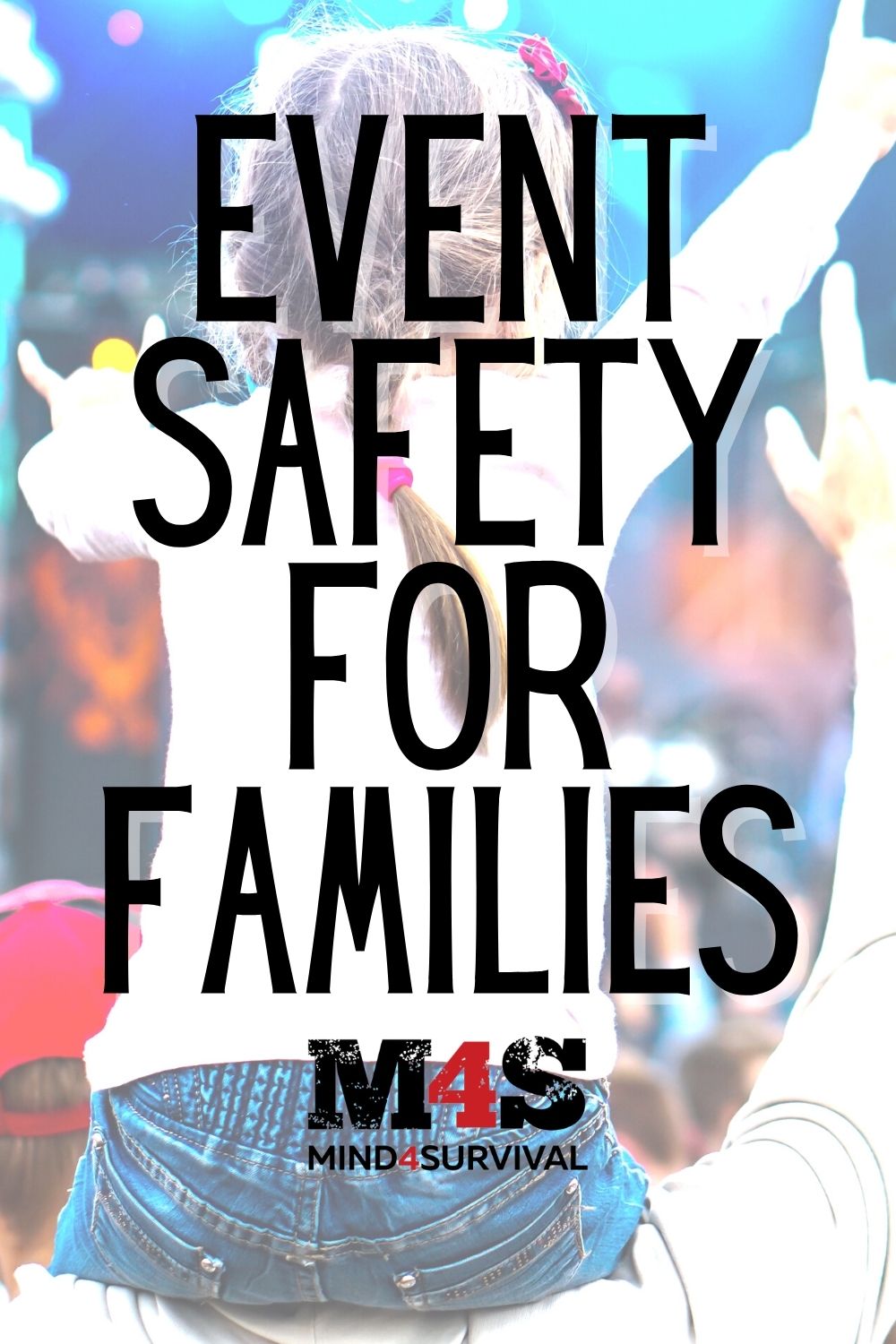 Stay informed by joining the Mind4Survival! 100% Secure! 0% Spam!
Mind4Survival is a free, reader-supported information resource. If you make a purchase through our link, we may, at no cost to you, receive an affiliate commission.