Financial Preparedness Mindset
Last Updated June 16, 2023
|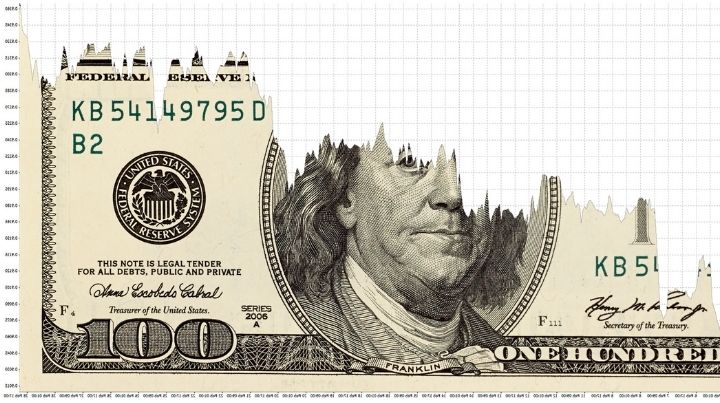 Grocery retailers are reporting a rise in prices. As a result, they are stockpiling food and supplies to protect their future profits. It's all happening while the mainstream media (MSM) gaslights us about what is truly going on. And, in the end, it's We the Consumer who will be left holding an expensive, empty bag of supplies. So, what are the facts, and what can we do to prepare now for a future that may leave us holding the bag?
The Stockpiling
Business Insider reports that grocery stores are stockpiling food, cleaning supplies, paper products, and other items in anticipation of increasing demand and prices.
One chain of northeastern stores, Stew Leonard's, is increasing its inventory by 50% and buying "ahead whenever possible" to protect profit margins. More specifically, Yahoo News! writes that "grocers are reportedly grabbing more goods now to help lock in their margins."
To be clear, in the business world, margins are the difference between the cost of a good or service to the retailer and how much they sell that good or service for to the consumer. In other words, margins are synonymous with profit, meaning they are the same.
So, when grocery stores and others state they are "grabbing more goods now to help lock in their margins," they are telling us the truth.
The truth is, grocery stores are buying goods now at lower, pre-inflated costs. Then, later, as prices increase, they will sell those same goods at future inflated prices. In other words, the truth is, retailers are stockpiling now so that they can turn a greater profit margin later.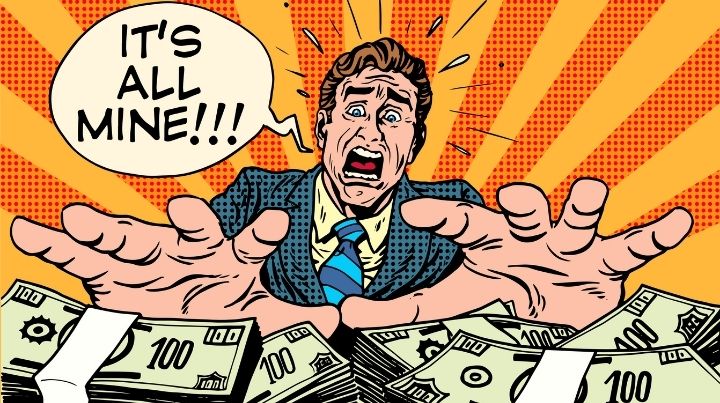 Supply Shortages and Rising Prices
The question is, what's providing this opportunity for retailers to stockpile goods to increase their profits? The answer is supply shortages and inflation.
We've all heard about the law of supply and demand, which states that as resources become more scarce, they will increase in price. With that, as demand for goods increases, or the supply of those goods decreases, or both, the cost of those goods will increase.
Well, that's exactly what we're experiencing now. Case in point, a recent Wall Street Journal article states that SpartanNash, a large grocery distributor and retailer, is reporting price increases from 100 of its suppliers.
In the end, it's a straining supply chain and inflation that's providing the opportunity for retailers to increase their profit margins.
Gaslighting, Hoarding, and Stockpiling
And to state the obvious, which the MSM seems to avoid, the margins retailers are fortifying are done so at the expense of the consumer.
Remember, profit margins are the difference between what an item costs a retailer and what they sell it for to the consumer. In other words, we are the average Joe, and Jane Blows are the profit margin.
However, despite all the evidence that points to retailers buying increased quantities of goods now to price gouge us later, the Baghdad Bob media chooses to gaslight us.
For example, a recent Yahoo! News headline is, "Grocery Stores Are Stockpiling Products In an Attempt to Keep Prices Down." Yet, in the same article, Yahoo quotes senior retail leadership as stockpiling to protect their margins.
Which is it, keeping prices down or protecting margins?
Adding to the gaslighting from the MSM is this blurb from the same YahooNews article:
"In 2020, toilet paper hoarding was a hot topic as worried consumers rushed to grocery stores at the start of the pandemic. But now, the grocery stores themselves are the ones reportedly doing the stockpiling as many retailers prepare themselves for price increases in the future."
So, when consumers stockpile items they need, it's considered hoarding, and anyone doing so is branded with a scarlet letter. However, when retailers hoard to protect profits, it's considered "stockpiling."
Which is it, hoarding or stockpiling?
How to Prepare
So, now that we know that we are experiencing supply issues and a rise in prices, what can we do to protect ourselves, our families, and loved ones?
First, we can look to the grocery stores themselves and see what they are doing. After all, while the food industry is working to increase its margins, they are doing so because their corporate analysts understand their situational environment.
That same methodology can also work for us. It can work for us by asking ourselves and honestly answering a few simple questions.

The Financial Preparedness "What-if" Question
In my case, with supply shortages and rising costs in mind, I start by asking myself two "what-if" questions.
Question #1: What if the supply shortages, as the actions of large retail companies seem to indicate, worsen over time?
Question #2: What if prices continue to escalate over time?
I use the "what-if" question to prime my mind for considering the likelihood of supply shortages and rising prices impacting my life.
The answer to the "what-if" questions is either yes, or no.
If I answer the possibility of the what-if happening as no, then I'm good and don't need to worry about the situation right now.
However, if, as I am in the case of supply shortages and rising prices, answering the what-if question with a yes, I'll move on with my "what-if" thought process.
The Financial Preparedness "What Does it Mean" Question
Once I've answered yes to my initial "what-if" question, I'll move on to the next "what does it mean" question.
Asking "what does it mean" takes a bit more thought than the simple yes or no of the "what-if" question. My "what does it mean questions" for our current iteration of financial preparedness are:
Question #1: What do supply shortages mean for me, my family, others?
Question #2: What do rising prices mean for me over time?
Asking oneself the "what does it mean" questions usually leads to other questions. In the case of financial preparedness and our current events, some of those questions are…
What things do I and those around me NEED (not want) day-to-day?

How will it look if I am unable to get the necessary things?

What does it mean if prices continue rising while outpacing the money I have to purchase goods and services?
The Financial Preparedness "What Can I Do About It" Question
Finally, once I finish working my way through the "what does it mean" questions, I ask myself what can I do about it now and in the future with questions such as…
What can I do now to set myself up for future success?

Without going into debt, are there things I can stockpile now to avoid the impact of higher prices and supply shortages later?

Are there things that are wants as opposed to needs, which I can do without?

How can I plan and prepare to stretch and supplement what I have down the road?

Do I have debt that I can eliminate?
The Bottom Line of Financial Preparedness Now
We've all spent the last 18 months dealing with very stressful conditions and, in many ways, want to avoid worrying and preparing for future problems.
However, now is not the time to back off. Instead, now is the time to make a concerted effort to examine the facts and prepare accordingly for the future.
So, what are the facts? The facts are, the retail food industry is experiencing supply shortages and rising prices. As a result, grocers are hoarding food and supplies to guarantee their future profit margins.
Next, based on the past actions of corporate America, the profit margins that the grocery industry seeks to solidify will come at the expense of the consumer. In other words, if the cost of supplies goes up 20%, those increases will come out of the wallets and savings of you and me, not the grocery stores.
Then, with the facts in hand, prudent and preparedness-minded people should ask themselves the sometimes uncomfortable questions of "what-if," "what does it mean," and "what can I do about it."
Finally, it's good to know that once these questions are asked and honestly answered with a minimum of bias, everyone doing the asking will be better prepared to ride out any rough times ahead.
So with that, try not to stress about rising prices and supply shortages. Instead, know that because you've read this far, you're already ahead of the game!
You're taking the actions to be informed. You're also asking yourself the right questions and providing the true answers. Together that will help you to be prepared for whatever comes your way!
YOU GOT THIS!
Lastly, are you seeing rising prices and supply shortages in your area? If so, please tell us about your experience in the comments below. Knowledge is power!
Stay safe!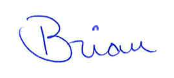 Stay informed by joining the Mind4Survival! 100% Secure! 0% Spam!
Mind4Survival is a free, reader-supported information resource. If you make a purchase through our link, we may, at no cost to you, receive an affiliate commission.