Last Updated April 1, 2023
|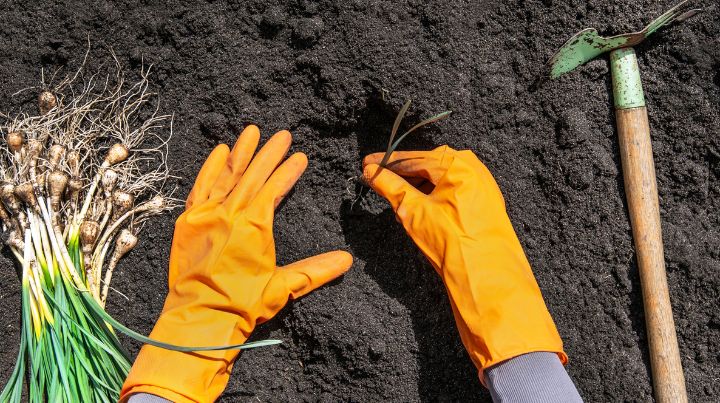 We're past the equinox, which means spring is officially here! And for some of us, this signals the beginning of the growing season. For those of us in zones 5 and above, it's not quite time to put plants in the ground yet. But there are still plenty of tasks to prep your garden for this year's growing season.
Basic Maintenance
Fencing Maintenance
Do you rely on fencing to keep critters out? Take a good look at your fencing and look for any damage done by winter storms. If your ground isn't frozen, this is the perfect time for any needed repairs.
If you're in the Deep South, you're probably gardening already, but this is actually a good time of year for this kind of maintenance, too. Get any digging and post-setting done before the days are punishingly hot.
Drainage Issues
Likewise, take a look at your drainage. Look at how the snow is melting and where it's going. You want moisture to seep into the ground. Is it running off? If so, has it been cold enough that your ground is frozen? If that's the case, you don't need to do anything. If not, look at how your garden is graded. If you need to level out some beds or want to grade them so that moisture drains in a certain way, now is the time.
If water pools and it has not been particularly cold, you may have a drainage problem. To address this, you could plant in raised beds. You could also put in a drainage system. You might need to do both.
Drainage systems like this one will fix a lot of serious yard problems if you live in a relatively wet area. When I was gardening in a humid subtropical climate, we put a smaller version of this drainage system next to our raised beds. We never had fungal problems, despite living in an area that averaged 50 inches of rain every year.
If you have been trying to troubleshoot fungal issues in your garden, if you have areas of pooling water, determine if you need to install drainage tiles. Again, unless your ground is still frozen, now is the time to address any issues involving digging and heavy lifting. You want to handle these tasks before the growing season is in full swing and before the weather gets scorching.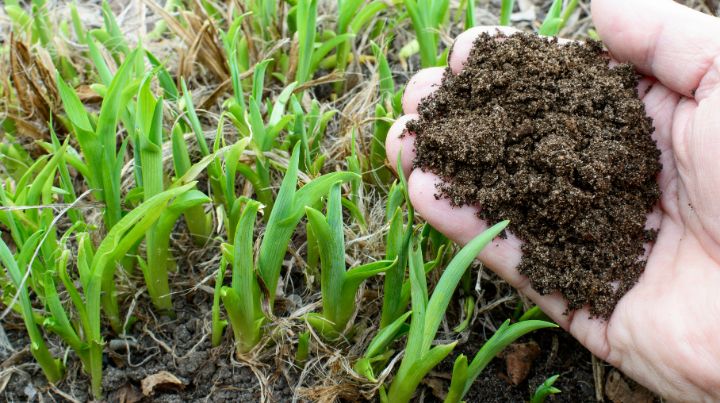 Soil Preparation
Compost
If you have a compost heap, it probably needs to be turned. Hopefully, you got some moisture over the winter to help it break down. Do you still have snow on the ground? Mix it into your compost heap. Snow not only adds moisture, its ratio of heavy water to normal water molecules is different from your tap water, making snowmelt act as a fertilizer.
Tests have proven that plants grown in snowmelt grow faster. This makes sense; when you think about where plants are most likely to grow in snowmelt (Alaska, Siberia, mountainous regions), the growing season is also extremely short, and plants need every little boost they can get. Those of us in more temperate regions can take advantage of this by incorporating as much snow into our gardens and composting bins as possible.
As you turn your compost heap, you can also start putting finished compost in buckets or a wheelbarrow to add to your gardening beds. For me, most years, I can start planting peas and potatoes sometime in April. I'll still get freezes, but it rarely gets extremely cold after mid-April, and some cold hardy plants are ready for the garden at that point. So, now is the time to get those beds ready, and those are the ones I'll focus on first.
Cover Crops
Do you plant cover crops? Some, like ryegrass and red clover, germinate in cool temperatures. Think about where you plan to plant things like tomatoes, corn, or green beans; your crops that need warm temperatures. Do you have a few months before putting them in the ground? Or do you plant vegetables in July or August to mature in the fall? I put in carrots, rutabagas, and beets in July, and I put down cover crops now to turn them into the soil a few weeks before planting my fall veggies.
Perennial Beds
Do you have perennials in your garden, like rhubarb or asparagus? Mine aren't coming up quite yet; that usually happens in April. Were you planning on moving beds or dividing any crowns this year? If so, now is the time to do that.
Rhubarb performs best when moved every four years, and asparagus needs fresh ground every ten. Also, if you have a friend establishing a garden and you want to bust up one of your older rhubarb roots to share, now is the time, while the roots are still dormant.
Now is also the time to start keeping an eye out for weeds in your perennial beds or anywhere desirable plants may be beginning to emerge. I usually let a couple of lettuce plants go to seed every year, and I'm just beginning to get sprouts in my garden. If you have things you allow to pop up in your garden, start watching for them, and keep those areas weeded. Weeds are small and easy to get rid of at this stage.
Early spring is a good time of year to add organic fertilizer and compost to your perennial beds and fruit trees. Organic fertilizers break down slowly, which means adding them very early in the growing season gives the plants time to absorb nutrients. I side-dress some of my plants later in the year as needed, and I also foliar feed throughout the growing season. But I add the bulk of my compost to the soil now.

Starting Your Seedlings
Sometime in January, I sit down with my seed packets and yearly planner and write down when I plan to start each item. I usually start things at roughly the same time every year. However, we've had an exceptionally cold winter this year, with temperatures averaging 10 degrees below normal, so I've been starting things slightly later than usual.
This time of year, the seedling trays need a lot of attention. Moisture levels need to be monitored; plants need to be transferred from seedling trays to pots. If you're growing a wide variety of plants, you probably have a wide variety of seeding and planting dates. I've currently got onion, tomato, ground cherry, and jalapeno seedlings growing. I started my onions about a month before everything else; onions and leeks can stand cooler temperatures than tomatoes and peppers, so I put them in the ground sooner.
Plant "Hardening"
However, I can't just wait until they hit a certain size and then put them in the ground. Anything started indoors needs a period of hardening off first, and that's what I'm doing with my onions right now.
"Hardening" is simply the process of getting the young plants used to the more intense sun and wind of the outdoors. Weather in my part of the country is very unpredictable, but this time of year, I start watching for still, sunny days where the temperature is above 50 degrees. On those days, I put my onions outside for a few hours at a time.
And in case you are wondering, I put onions out when it is in the 50s because they are cold-tolerant. My tomatoes and peppers stay indoors. For those heat-loving plants, I wait until it is at least 70 degrees before introducing them to the outdoors.
Typically I will start with two hours during the warmest part of the day. If the weather holds, I gradually keep them outdoors for more extended periods, giving them at least two weeks to get used to the outdoors before planting them.
And if the weather doesn't hold? It's not unusual to get freezes into May. If it looks like the temperature won't get above 40, I keep the plants inside. If they have already spent some time getting hardened, and then it gets cold, I might put them in a cold frame for part of the day.
Cold Frame
Are you familiar with cold frames? They can get really fancy, but I've just been using a small one similar to this one for a few years. Large cold frames can significantly extend your growing season, but even a small one is great for hardening off plants on sunny but windy days.
If you want to up your gardening game this year, now might be the time to think about making a cold frame; for the same reasons, it's a good time to think about needed fencing or drainage-related repairs. Even if you haven't planted anything early enough to use a cold frame now, think about the end of your gardening season. If you want to extend the life of smaller plants, like lettuce, in the fall, now is the time to think about building a cold frame.
There has been a lot of renewed interest in gardening and food security as people are confronted by one economic problem after another. And a vegetable garden is a great way to start your journey toward a simpler, more self-sufficient lifestyle. It's also enjoyable! The more time you spend gardening, the more competent you become, and the more you'll find it can feed you and keep you busy throughout the year, even in colder climates. And if you knock out tasks as they come along rather than try to get everything done in warm weather, it will be a much more pleasant endeavor.
Additional Resources: